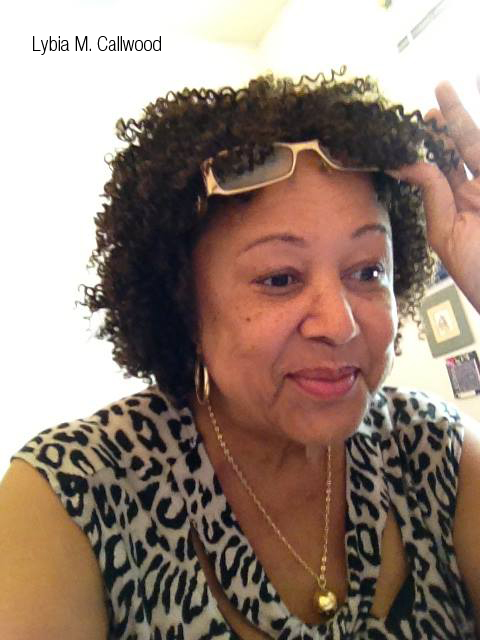 Lybia Magali Callwood transitioned to the ancestral realm on Monday, July 28, on St. Thomas, V.I. Ancestral services will be held at 9 a.m. on Thursday, Aug. 7, at Turnbull's Funeral Home in Crown Bay, St. Thomas. Interment will follow at Western Cemetery, Lot No. 2.
On March 31, 1952, Lybia was born in Road Town, Tortola, to Daisy and Reginald Callwood. As a child she excelled in her education in Tortola and later St. Thomas, graduating at 16 years old. In her professional life, Lybia became a master trainer in the legal field serving as training coordinator at the then largest law firm in the world, Finley, Kumble, Wagner, et al in Washington, D.C. In addition, Lybia overcame many challenges to complete her degree at the University of Maryland. She was a staunch professional, a voracious reader, writer, philosopher, poet, passionate card player, risk taker and survivor. She loved people and enjoyed creating moments to treasure. Most notably, Lybia loved to help those who were vulnerable or attempting to recover from difficult circumstances.
Lybia is survived by her mother, Daisy E. Rogers; siblings: Marva Rogers, Christalia Rogers, Donalda Rogers, Lemuel Callwood and Elred Callwood. Lybia was preceded in death by her siblings: Lydia Callwood and Richard N. Callwood. Lybia's surviving children are: R. Jalani Horton, Jaioni "Samal" Francis and Jamiri M. Francis.
Lybia is also survived by her grateful grandchildren: JiRon Snead, Jaiana Francis, Jenaya Francis, Simliyah Francis, Shalamah Francis, Asiel Horton, Zion Fisher Horton, Makai Fisher Horton, Irimaj Francis, Jamiri Francis Jr. and Jenesis Francis. Her beautiful nieces and nephews are: Daphne Callwood, E. Tishell Callwood-Warren, Melissa Carty Cash, Brandon Brin, Dion Callwood, Derrick Callwood, Odell Callwood, Darnell Callwood, Reuben Callwood, Shorn Callwood, Darryl Dabney, Leonard Monsanto III and Timian Lima.
Lybia is also survived by a host of dear friends and extended family throughout the U.S. and British Virgin Islands and the United States. In lieu of flowers, memorials should be sent to your favorite charity or the newly formed Lybia's Daughter Foundation, which provides healing and opportunity to at risk girls in the Virgin Islands.