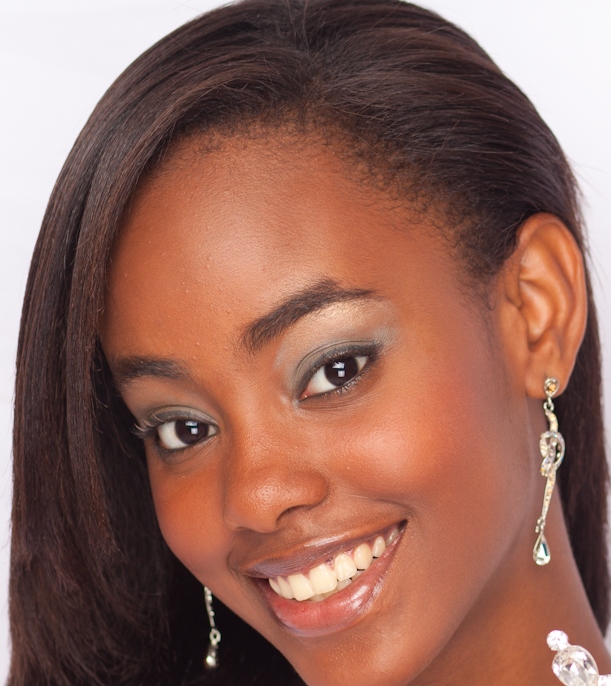 Cereyna Bougouneau, a rising junior at the Good Hope Country Day School on St. Croix, took second place in the 2014 Congressional Black Caucus (CBC) Spouses Essay Contest, Delegate to Congress Donna M. Christensen announced Wednesday.
"I would like to congratulate Cereyna and all the winners." Congresswoman Christensen said. "Our young Virgin Islanders continue to compete and excel at national level competitions and Virgin Islands students have placed in this competition over the last three years. I am very proud of Cereyna and her parents, Nadia Bougouneau and M. Thomas Jackson, whose love and support make everything possible."
Cereyna, who is 16, also represented the V.I. in the 2014 Ms. America's Outstanding Teen competition, placing in the top ten.
The CBC Spouses Essay contest was open to high school sophomores and juniors. Students were presented with a topic that embodies some communities' most pressing issues and are asked to write an essay to defend their research, analyses and opinion. Submissions are judged by a special committee of CBC Spouses.
This year's topic focused on cyberbullying, which has become more prevalent in recent years. Last year alone, more than one million children were harassed, threatened or subjected to other forms of cyberbullying on Facebook, Twitter or Instagram. Students as young as 3rd grade report seeing frequent bullying online. The psychological and emotional results of cyberbullying are similar to those of real life bullying. The difference is real life bullying often ends when the school day ends. For children subjected to cyberbullying, there is no escape. Students were invited to submit an original essay or a video essay on the topic.
Ceryna will receive a scholarship award of $1,000 that will be presented to her at the CBC Spouses Issue Forum, held on Sept. 25, during the Congressional Black Caucus Foundation's Annual Legislative Conference (CBCF-ALC) in Washington, D.C.
Last year, Chasen Richards of the St. Croix Educational Complex on St. Croix won first place. The first place winner in 2012, Maya Wesby, hailed from Duke Ellington High School for the Performing Arts, but is the daughter of Virgin Islander Adrienne Todman, who now resides in Washington, DC. Also in 2012, Ah'quien Cecilia Daphne Roberts of Eudora Kean High School on St. Thomas won third place in the essay contest. In 2011, Virgin Islands student, Muta Abiff, representing Charlotte Amalie High School, was the third place winner of the contest.