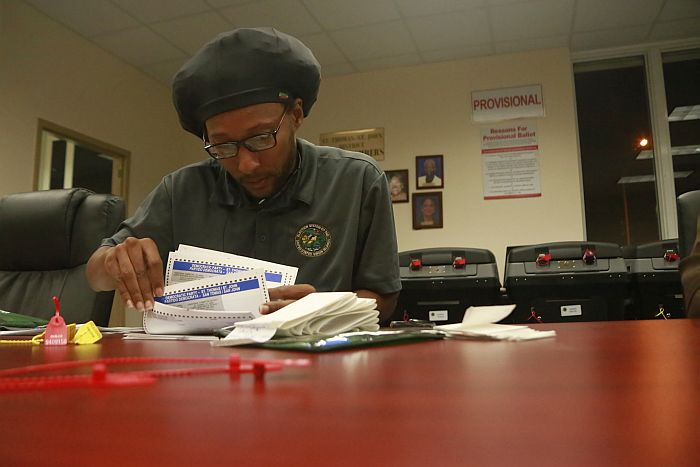 St. Thomas-St. John District Elections Board members on Friday began recounting a sampling of primary ballots to verify the numbers generated by the territory's new voting machines.
Both district boards are expected to conduct this type of audit, which the Joint Board of Elections voted in favor of Thursday in an effort to ensure that the machines' final reports were accurate.
By about 7 p.m. Friday, the St. Thomas-St. John board was already half-way through the process, counting 295 ballots from the Charlotte Amalie High School gym and 116 ballots from Dober Elementary School south.
The board decided to count four precincts, including Dober School north and Gomez Elementary School.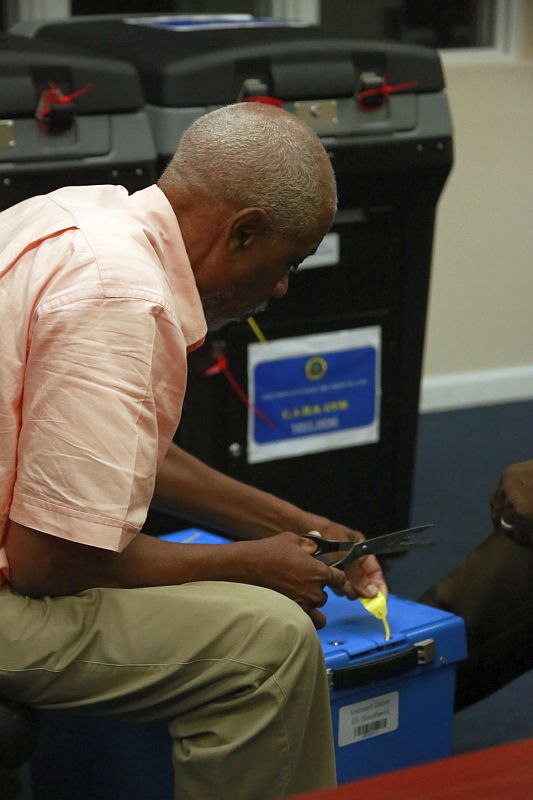 The standard for other states is recounting 10 percent of votes cast during an election. St. Thomas-St. John District Board Chairman Arturo Watlington Jr. said the board would be auditing 27 percent.
Watlington explained that the audit process is standard for most states with electronic voting machines similar to the territory's.
According to the organization Verifiedvoting.org, these audits "are designed to verify that the electronic voting systems are accurately recording and counting the votes."
Halfway through the process, Watlington said there were no errors and expected the final count to also be at 100 percent.
This is the first time that either board has conducted an audit of an election, and board members said they will continue the process into the November general election.