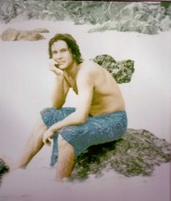 Richard ReHill "Dick" Weber was born in Jacksonville, Fla. on Aug. 30, 1944, to Marion and Lind Weber. The family moved to the U.S. Virgin Islands in the late 40s where he graduated from Sts. Peter and Paul High School in 1962. He attended an architect and design college in California and returned to the islands until a move to Georgia in 2003.
While on St. Thomas, he was an avid orchid and hibiscus enthusiast and won many blue ribbons at Orchid Society events. He held a black belt and was an instructor in Aikido. Always loving the ocean, he was dubbed by his classmates "more fish than man" for his free diving and swimming skills. Educated as an architect, Dick was the designer and project manager for the observatory tower exhibit at Coral World Ocean Park on St. Thomas, which offered the only opportunity in the Caribbean and the Western Hemisphere for visitors to stroll on the bottom of the Atlantic Ocean and see sights that (up until 1977) were visible to only deep sea divers.
Following the hurricanes of 1995-96, he worked with FEMA and the V.I. Government on their roofing program and was instrumental in designing replacement roofs for that project. After moving to Georgia, he continued to commute to St. Thomas and Water Island to work on private projects and for the Government of the Virgin Islands until his retirement in 2013. In Georgia, he grew orchids and took up woodturning, producing many unique bowls, trays, platters and containers.
Diagnosed with cancer in 1995, Dick underwent numerous treatments and surgeries at MD Anderson Cancer Clinic in Houston, Texas. Dick lost his valiant battle and passed away in the early morning hours on Sept. 18. He will be very much missed and remembered for his quick wit, generous nature and free spirit.
Dick is survived by his wife of 17 years, Linda; children: Lawton (Lisa), Christopher (Samantha, granddaughters — Addison and Emilia), Sara (Greg – grandson Sullivan) all living in Vermont; brother Lind Jr. of Georgia; sisters: Wendy and Eleanor of St. Thomas; nieces: Chelsea and Louann, and nephew Paul of California; stepson, Robert of Georgia; aunt, Ann Wesley and cousins in New England, Colorado and Florida; and the Dr. Alex Randall family of Water Island. Residing on St. Thomas and Water Island most of his life, he formed many long, enduring friendships.
Per his wishes, he was cremated and there will be no formal services. A memorial service will be scheduled on Water Island at a later date. Anyone wishing to make a special remembrance in his memory can do so by donating to the Rabun Paws 4 Life Shelter, P.O. Box 216, Clayton, GA 30525, where he volunteered so many hours of his time caring for the animals and designing projects for the shelter he loved.