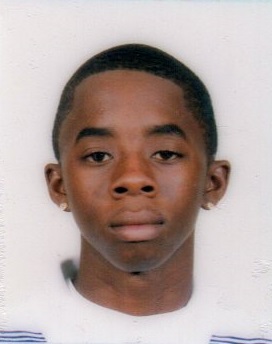 Malik Teqwan Davis, also known as "Cotto," died on Oct. 8. He was 19 years old.
He was preceded in death by his grandfather, James H. Dowling; grandmother, Christina Boland-Isaac; and brother, Winston Davis.
He is survived by his mother, Laverne Dowling; father: Winston Davis III; grandparents: Mariaon Allick and Winston Davis Sr.; sisters: Anushica Raymo, Cherise, Chantel, Letticia, Ebony, Keosha and Deanna Davis; brothers: David, Ishmael, Malcolm, Omari and Ishmael Davis; and great uncle, Leroy David.
He is also survived by aunts: Norma Allick, Etla Sargent, Carol G. Allick, Ernestine Allick, Yvette Benjamin, Paulette Benjamin, Enid Dowling, Elma Rodgers, Lorraine Dowling, Yvette Dowling, Decelle Dowling, Chenette, Lorianne, Julia, Jean and Joycelyn Davis; and uncles: Warren Allick, Anthony Allick, Herman Allick, Darwin Dowling, Floyd Michael and Laurel Dowling.
Other survivors include godparents: Patricia Lynch, Carol George, Norma Allick, Felix Dennis and Conrad Pascal; special friends: Antonique Mintos, Shaquille Fawkes, Bernard Brown, the Fawkes family, Delores Jacobs, the Food Stamp family and Jazmach Isaac; and cousins and other relatives and friends too numerous to mention.
There will be tributes at 10 a.m. followed by a funeral service at 10:30 a.m. on Monday, Oct. 20, at Friedensberg Moravian Church. Interment will be at Kingshill Cemetery.
All funeral arrangements are entrusted to James Memorial Funeral Home Inc.