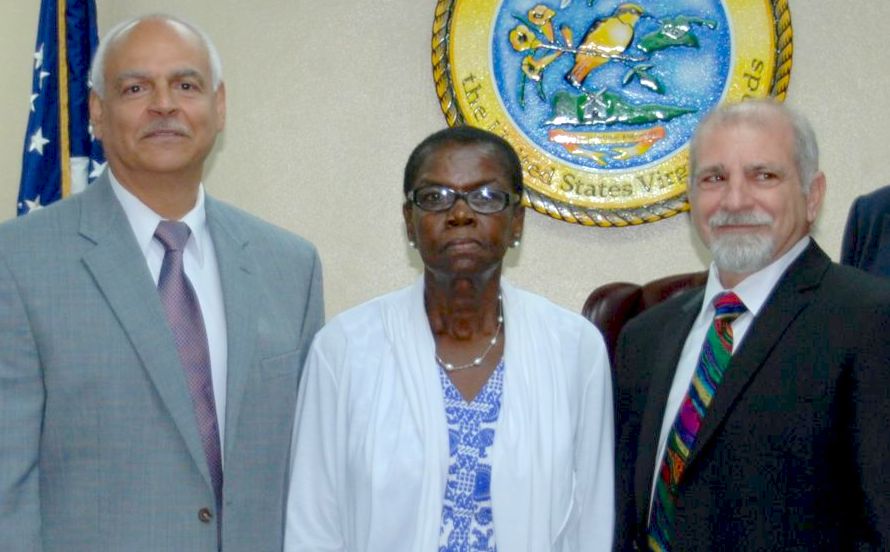 The infrequency of chiropractic exams and lack of flexibility on early deadlines for paperwork are unfair to new graduates, chiropractor and board nominee Robert Monokian told senators during a nomination hearing Wednesday, at which the Rules and Judiciary Committee gave Monokian a favorable recommendation for the V.I. Board of Chiropractic Examiners for St. Croix. The committee also approved the nominations of Claudette Robinson to the Nurse Licensure Board for St. Croix and Michael McDonald to the Government Employees Retirement System Board of Trustees for St. Croix.
Monokian said his son recently graduated from chiropractic school and planned to take the V.I. board exam in November, but because his national board results have not been released, "as a result of no fault of his own," his son missed the local deadline to have all the documents submitted to take the test. As a result the Health Department said he will not be allowed to take the exam in November but has to wait until June of 2015.
"I can assure you," Monokian said, "if confirmed and even if not confirmed, it will be my top priority to ensure fair treatment of new graduates in the V.I. licensure process."
Monokian said he has been an avid proponent of wellness principles for his entire career and served on the American Chiropractic Association's Wellness Committee for 10 years. He has been a chiropractor for 36 years, the first 20 years in New Jersey and the last 16 in Christiansted. He has served in several U.S. and state chiropractic organizations.
Robinson has been in nursing in one way or another for more than 45 years, starting as a dietary aide in high school. She became certified as a registered nurse and later received a master's degree in education and human resources. Robinson worked as a nurse in the Bronx until early retirement in 1995. In 1997 she came to the Gov. Juan F. Luis Hospital as assistant director of nurses. She retired in 2009.
Sen. Kenneth Gittens asked Robinson to comment on nursing care at JFL in light of its recent bad survey from the Centers for Medicare and Medicaid Services. Robinson said nurses are overburdened and understaffed and that they need more training for staff on bedside manner and patient care.
"The nurses have no assistance truly," Robinson said. She also suggested traveling nurses were problematic. "When we bring in nurses via traveler, I know we need to do background checks," she said.
McDonald grew up on St. Thomas, then went to high school and graduated from Miami Military Academy. He received a master's degree in education from Springfield College in Massachusetts in 1979 and a second master's degree, in strategic studies, from the Army War College in 2010.
McDonald recently retired as a colonel from the V.I. National Guard, where he worked in an array of capacities since 1989, most recently as a U.S. property and fiscal officer for the V.I. National Guard.
All three approved nominations were sent on to the full Senate for a final vote. Present were Sens. Sammuel Sanes, Diane Capehart, Myron Jackson and Kenneth Gittens. Absent were Sens. Shawn-Michael Malone, Janette Millin Young and Donald Cole.