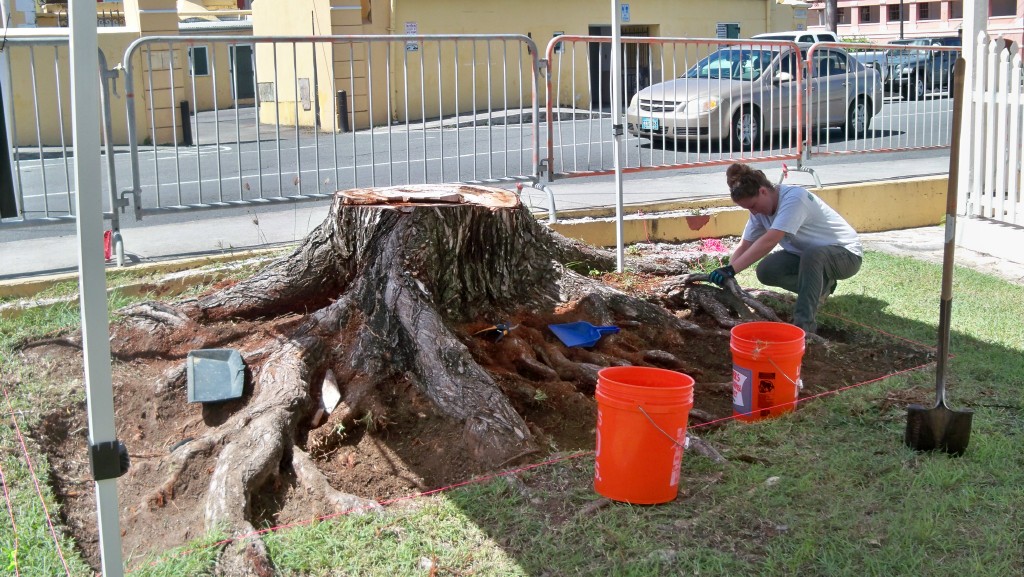 The National Park Service transformed a routine removal of tree roots into an opportunity to get at the root of St. Croix's history.
A mahogany tree stump on Hospital Street, adjacent to the Customs House, had to be removed, and since it was the boundary of the original Danish West India and Guinea Company yard that was central to the sale of enslaved Africans from 1749 to 1803 and the Danish sugar trade, NPS archaeologists performed controlled excavations. NPS invited the public and students to participate in observance of International Archeology Day.
Forty-five students from AZ Academy, with their teachers, took the invitation serious Friday, and got their gloved hands in the dirt. Along with sifting through soil looking for artifacts, students learned about basic practices of archaeologists. They also took guided tours of the fort led by David Goldstein, chief of interpretation and education.
Joshua Torres, NPS cultural resources manager, said they want to get kids excited and get them to see the value in history and culture in the hope of them becoming stewards.
"This is a good opportunity to get public awareness about our cultural resources, add to our collections, and to develop a better history and story of St. Croix," Torres said.
Torres said the section being excavated is a very important space because there was a big compound with slave quarters, a kitchen, and the courtyard where enslaved Africans were bought and sold.
"Our job is to preserve and protect cultural history," Torres said. "If we just rip out the stump we could damage cultural history. If we destroy with disregard to history we could lose history and heritage that can't be replaced."
Susan Cissel, social studies teacher, said the students were from the geography, American, Caribbean, and ancient history classes.
"It's wonderful that the students are taking part," Cissel said. "It's a great experience for them."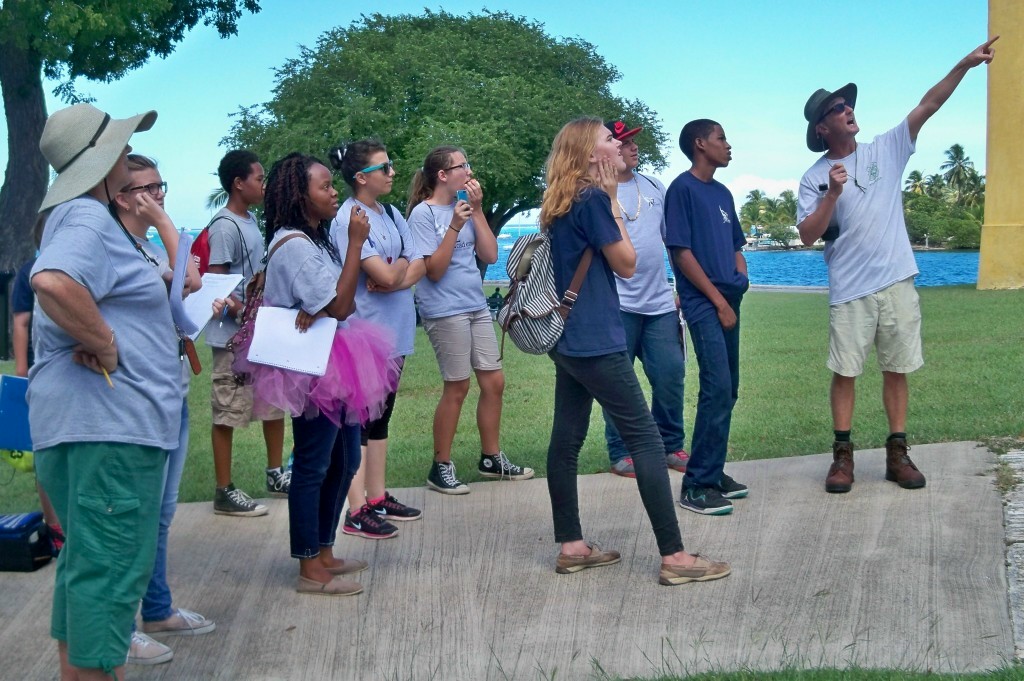 Mia Nelson, an eighth grade student at AZ, said taking part in the dig was cool. "I always wondered what being an archaeologist was like."
Wylie Crowther, an eighth grade student at AZ, said he was glad he got the chance to tour the fort.
On the lawn of Fort Christiansvaern, in the shade of mahogany trees, students used tools and did a simulated mock excavation on a green tarp marked off in sections.
The tree was removed in August of this year for public safety reasons and to protect the Customs House and adjacent sewer infrastructure.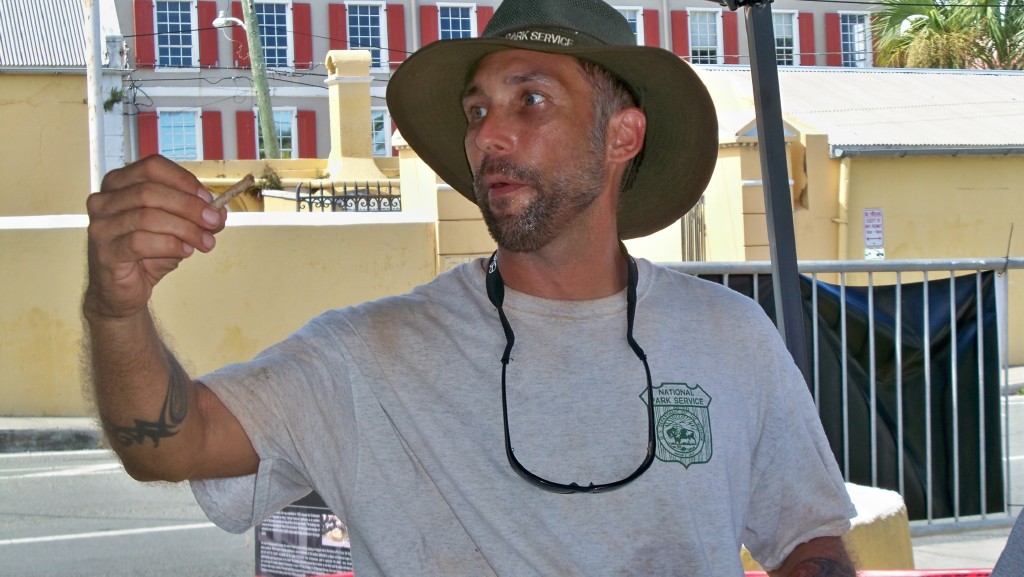 John Farchette, Department of Natural Resources marine park ranger, said because the excavation is so close to the sea there could be prehistoric finds. In the morning dig, they found a pipe stem, brick and cheny (shards of china).
David Hayes, of the St. Croix Archaeological Society, told the groups of students what an archeologist does and about the society. He showed the students pre-Columbian artifacts from the St. Croix Archaeology Museum collection.