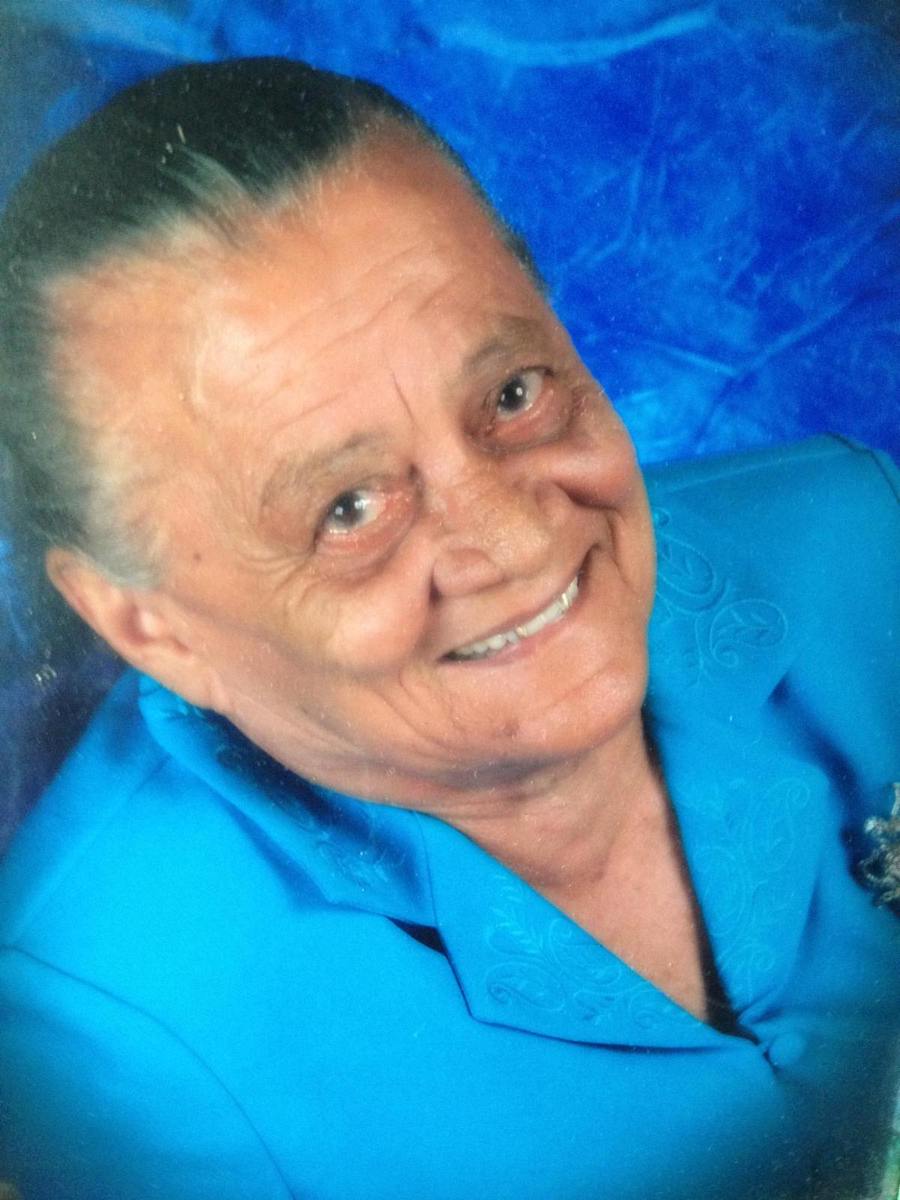 Agustina Davis-Carrion, also known as "Agu," of Jacksonville, Fla., died on Oct. 12. She was 82 years old.
She was preceded in death by her parents: Fermin Davis Navarro and Maria S. Camacho-Davis; son, Angel Felix; and brother, Jorge Davis.
She is survived by her daughters: Maria S. Carrion and Iris Y. Felix; sons: Domingo Felix, Jose R. Felix, Luis, Anibal, Leonardo, Mario and Julio Carrion; grandchildren: Sandra, Angel and Victor Felix, Twana, Gizele, Caresse, JC and JR Carrion, Rodney, Fay, Annette and Jason Felix, Angela Carrion-Thomas, Shanelle Carrion-Mitchell, Shamelle Carrion-Morton, Angel L. Jr., Angela M. Carrion, Cheryl Lynn Petersen-Henry, Michael Williams and Angelica M. Carrion; and sisters: Carmen Crook, Victoria Rodriguez and Fidelina Navarro.
She is also survived by brothers: Julio Davis, Ernesto Davis, Victor Davis, Fermin Davis and Antonio Davis; 13 nieces; 18 nephews; 34 great-grandchildren; eight great-great grandchildren; daughters-in-law: Mercedes, Antonia, Vivian, Bernadette, Elizabeth and Mimi; sons-in-law: Albert Joseph and Enrique; brothers-in-law: Benigo Rodriguez, Rosario Navarro, Bienvenido Carrion, Santo Carrion and Radames Carrion; sisters-in-law: Iris, Anita and Lydia Davis; special friends: Iraida Rodriguez, the Acosta family, the Quiñones family, Ruby Martinez and Presio Vargas; cousins and other relatives: Andrea Castillo and Lydia Quiñones; as well as other relatives and friends too numerous to mention.
There will be a viewing at 9 a.m. and a funeral service at 10 a.m. on Friday, Oct. 24, at Speak the Word Ministries. Interment will follow at Frederiksted Cemetery.
Professional funeral services are entrusted to James Memorial Funeral Home Inc.