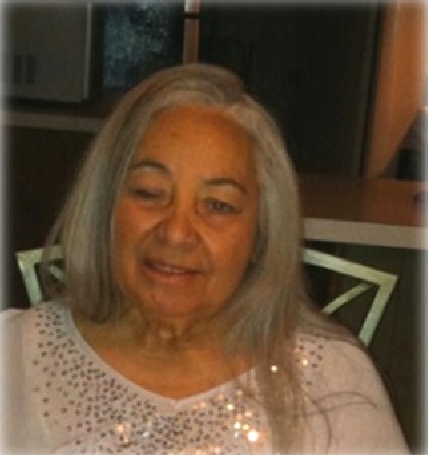 Paula Olivo of Orlando, Fla., died on Oct. 28. She was 75 years old.
She is survived by her daughters/hijas: Rosa S. Félix, Evangelina Soto y Carmen Cruz; sons/hijos: Cesario Santiago y Iván Serrano; sisters/hermanas: Trinidad Santos, Ulalia Santos, Urosia Serrano, Juanita Serrano, Noemí Serrano, Ester Serrano y Ruth Serrano; brother/hermano, Neftalí Serrano; grandchildren/nietos: Miguel A. Santiago, Chayane Santiago, Henry O. Santiago, Eliexer Santiago, Marcelo Cruz III, Edwin Soto Jr., Alex Soto, Angie B.P. Soto, Keren E. Félix, Yasmin Cruz, Maynalys Santiago, Christian, Paola, Jabari, Anastasia Horta, Isabel y Anabella Serrano; great-grandchildren/bisnietos: Arihanna A. Santiago, Jaylianni N. y Jaymaris N. de la Rosa, Syriana C. Nieves, Edén Soto y Edwin Soto III; and other relatives and friends too numerous to mention/y otros familiares y amistades son muy numerosos para mencionar.
A viewing will take place at 9 a.m. and a funeral service at 10 a.m. on Sunday, Nov. 9, at Iglesia de Dios Pentecostal M. I. "Rios de Agua Viva," La Grand Princesse. Interment will follow at Kingshill Cemetery.
Professional funeral services are entrusted to James Memorial Funeral Home Inc.