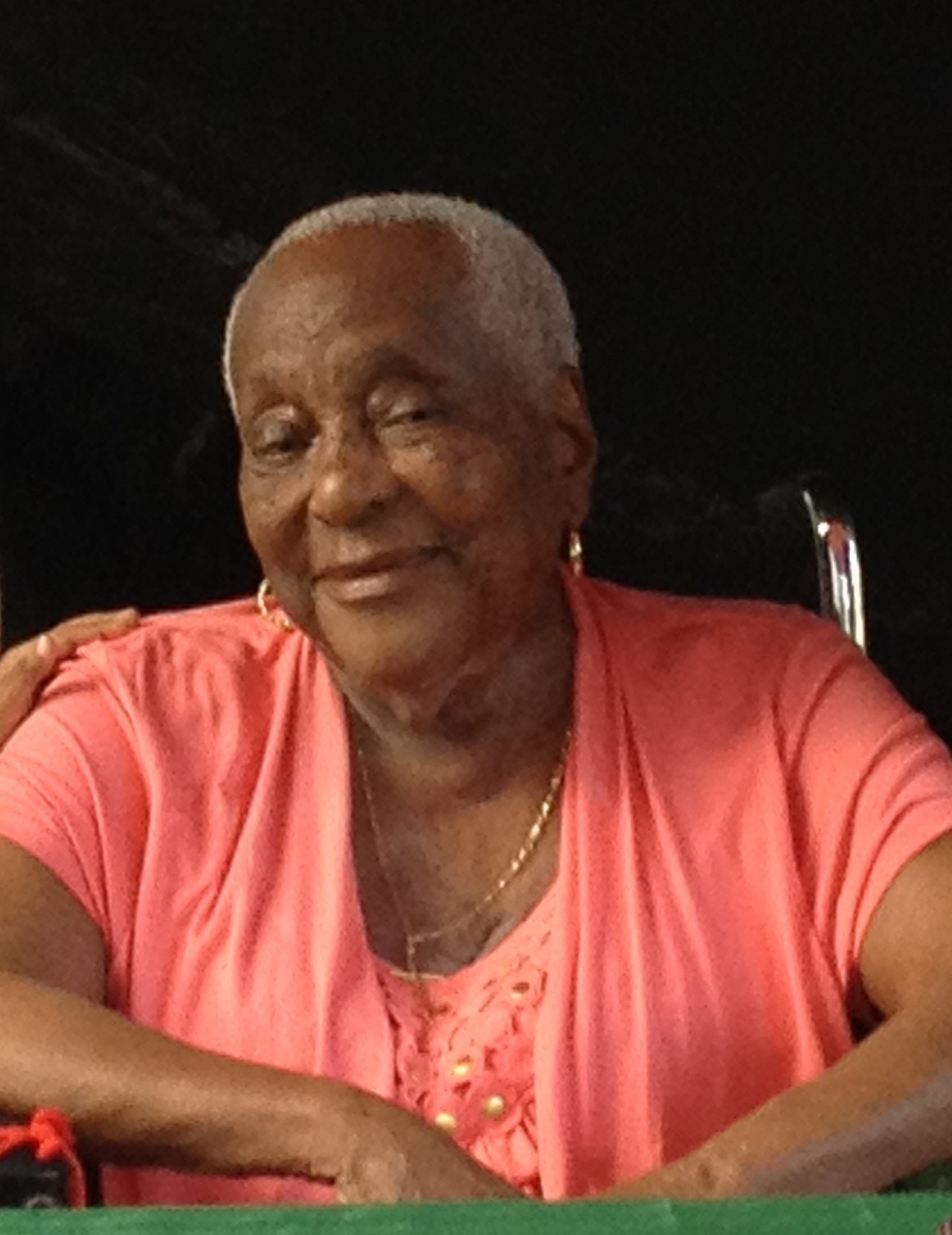 Marie Florita St. Ange, also known as "Foy Foy" or "Ma St. Ange," of Estate La Reine died on Oct. 31. She was 95 years old.
She was preceded in death by her mother, Lilia Albert; father: Reginald Arthur; and daughter, Mary Bailey.
She is survived by her daughters: Marie Caroline St. Ange, Marie Alreid St. Ange & Bibiana Liliane St. Ange; sons: Marie Kendrick St. Ange and Errol St. Ange; grandchildren: Andre St. Ange, Marvin Philogene, Dana Philogene-Victor, Diana St. Ange, Melba St. Ange, Shanice St. Ange, Janelle St. Ange, Randel William, Christopher Bailey and Michael Bailey; and great-grandchildren: Malik Edwards, Nicholas Philogene, Jonathan St. Ange, Naheem Philogene, Josiah Victor, Jayden Bailey, Justin Bailey, Malia Edwards and Calvin Stapleton Jr.
She is also survived by sisters: Faustina Jenkins and Persis Myers; nieces: Rosemarie Albert, Magdeline Norville, Ann Jenkins, Dorna Bradshaw, Francine Jenkins, Jackie Dorante, Gail Myers, Michelle De Fassett, and Dana, Gloria and Adriene Arthur; nephews: Keith and Elgin Jenkins; daughters-in-law: Mary St. Ange and Leona Xavier; son-in-law, Lawrence Philogene; cousins: Veronica Albert and Vio; and adopted daughter, Veronique Fedee.
Other survivors include special friends: Patrick and Joycelyn Ishmael and family, Henry Duplesis, Eugenia Elcock, Linda Alexis, Jennifer James, Gale John, Weye Elva, Mucette Canaii, Lucy Felix, George and Chris St. Rose, Agatha Lansiquot, Myrle and Hu Emmanuel and family, Norbert and Clara Xavier, Yves Beaubrun, Allan and Lena Alphonse, Agnes Lionel, Agnes and James Verhoff, Cuthbert and Daphne John, Urias and Joanna Desir and family, Luther and Cecile Renee, Juliana Mitchell, Ivan "Flash" Illis, Olive Lionel Larcher, Mary Leonce, Members of the St. Lucia Association of St. Croix, Joyce and Joy Joseph, Jaime Roebuck, Steve and Fiona Fontaine; special caretaker, Theodosia Christopher; as well as other relatives and friends too numerous to mention. Special thanks to Fr. Simon Peter Opira.
A viewing will take place at 9 a.m. and a funeral service at 10 a.m. on Thursday, Nov. 13, at St. Ann's Catholic Church. Interment will follow at Kingshill Cemetery.
Professional funeral services are entrusted to James Memorial Funeral Home Inc.