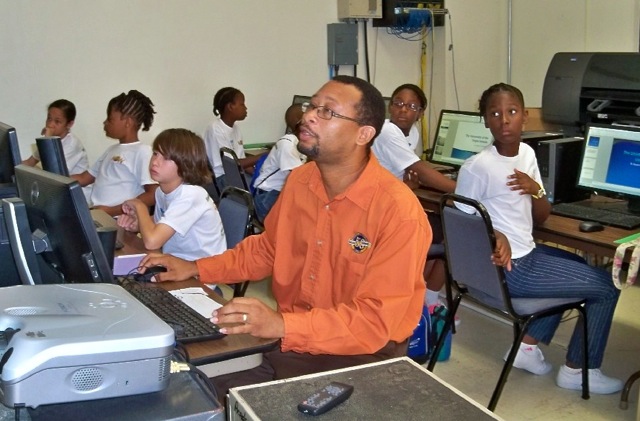 Hoan Do, a competitor in NBC's hit show, "American Ninja Warrior" and student motivational speaker, didn't just lecture fifth- and sixth-grade students at the University of the Virgin Islands' Shadow Our Student (SOS) day. He entertained them.
Do pumped the youngsters up with excitement, had them jump up and shout at the top of their lungs, "The truth is I'm the bomb!"
Do gave students practical information Thursday on how to succeed in and out of school.
He encouraged them to acknowledge how they feel and to have the right attitude. And he gave tips on taking action to make attitude adjustments. He told the 150 students gathered in the Great Hall that attitude adjustment is like changing the radio station when there is "whacked out" music on they don't like.
"Focus on what's in your control, not what you can't control," Do said.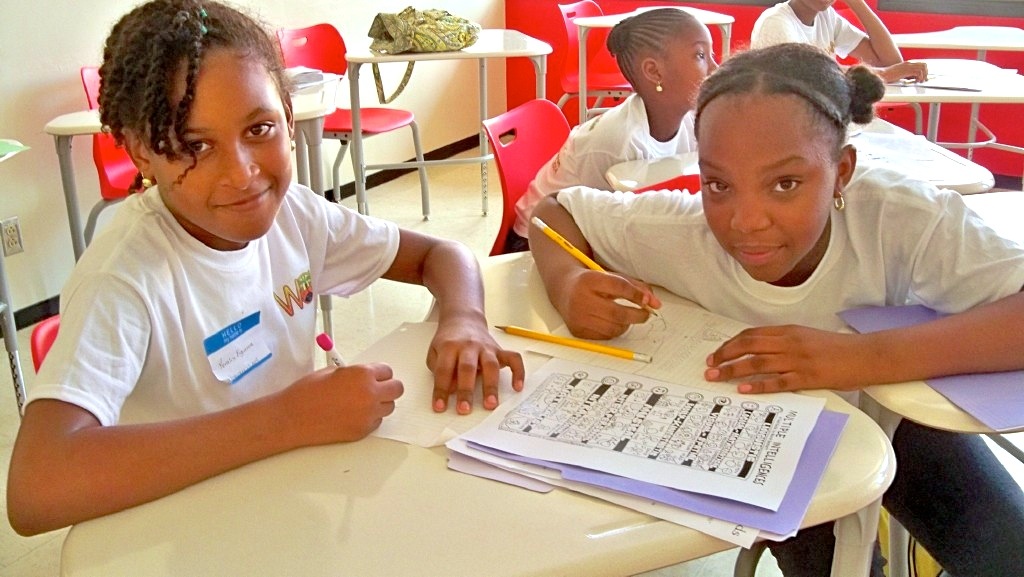 He told how he was packing up ready to leave tryouts at Ninja Warrior because he thought he didn't make the cut for the 30 semi-finalists. He actually did make the cut.
"Sometimes your biggest breakdowns in life can provide you with your biggest breakthroughs in life," Do said. "It's not about being positive all the time; it's about having the right attitude."
Hedda Finch, student activities supervisor at UVI, said the day's activities are planned to capture kids at a young age and get them excited about secondary education early.
"We show the children higher education is an option for everyone," Finch said. "And it's provided right here for them. We want them to consider getting degrees at UVI."
The students from AZ Academy, Church of God, Seventh-day Adventist School, Claude O. Markoe, Ricardo Richards and Eulalie Rivera Elementary Schools toured campus, went to classes and ate cafeteria food.
The children had the opportunity to attend classes in creative writing, engineering, forensics, and computer basics. They also learned basic tennis and soccer skills and attended a freshman development seminar.
Safia Marin, a fifth-grader at Claude O. Markoe, said she learned a lot of interesting "stuff" about getting ready for college.
Members of the UVI Student Government Association volunteered and organized the activities that gave the children an opportunity to interact with college students and professors.
Shanah Bannis, SOS committee chairwoman, said this year's theme is "SOS: Plant A Seed."
"You plant a good seed in good soil and you can expect growth," Bannis said.
SOS is intended to demonstrate the importance of higher education to young people and to share the fact that their goals are attainable and there is support in the community to help them reach these goals.
"This is a great way to make students aware of the possibility of attending UVI and what UVI offers," said Edward Browne, guidance counselor at Claude O. Markoe. "They learn there is the option to remain here and still attend a university."