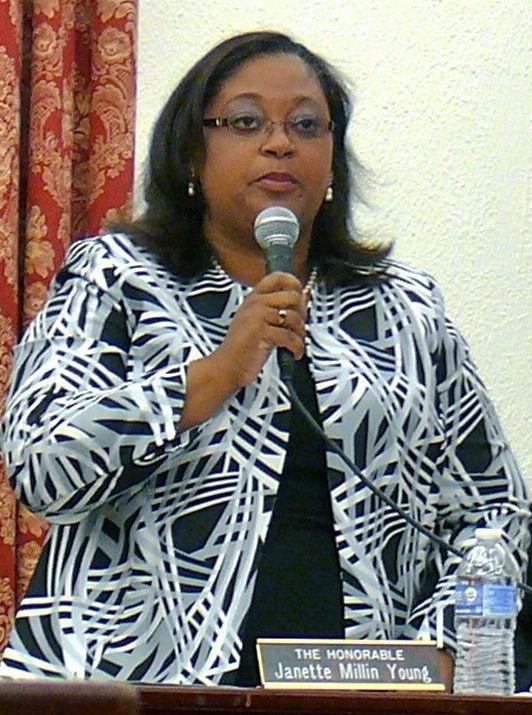 Just a week after the general election results were finalized by Elections officials, the Senate has announced the formation of a new Democratic majority and officers.
According to a release from Sen. Myron Jackson's office, returning Sen. Neville James is the president-elect of the incoming 31 Legislature, while Sen. Janette Millin Young will serve as vice president.
Calling the caucus an "effective mixture of seasoned and veteran policymakers," the release said members of the new majority also include Sen. Clifford Graham, Marvin Blyden, Jean Forde, Justin Harrigan Sr., Kurt Vialet, Novelle Francis Jr., Sen. Kenneth Gittens and Sen. Sammuel Sanes. Sanes has also been tapped as majority leader.
According to the news release, the majority has followed the tradition of passing the presidential gavel between districts, moving from Sen. Shawn Michael Malone (a St. Thomian) to St. Croix-born James.
"My colleagues have recognized the experience that I possess and have granted me the opportunity to lead this body," James said in Thursday's statement. "I have given much thought to the discipline that should be exercised by the members of this institution, and we have organized in a manner that lends to the strengths of each committee chairperson and members of the central staff."
James added that he is coming in at a time where the issues facing St. Croix "reached a critical stage." He said, "Additional focus can only assist in generating much needed relief."
Sanes, as majority leader, added that the caucus is committed to meeting the needs of both districts.
"The territory needs leadership and stability and this 31 Legislature will be the force for change that these islands desperately need in order to move it forward," Sanes said Thursday.