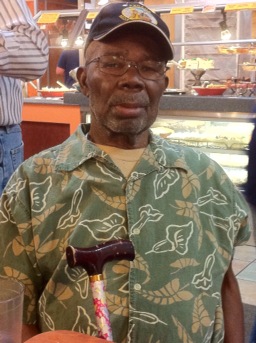 Cedric Knight passed away peacefully in Florida after a long and happy life (March 5, 1937 — October 22, 2014).
Born on St. Kitts, and a longtime resident of St. Croix, Cedric is survived by his wife, Maria; daughter, Faith; son, Jefferson; grandchildren: Alana and Rhonielle; son-in-law, James Hubbs; niece, Karen Rodney; goddaughter, Karen Christian; close friends: the Stapeltons, Rogerses, Abrahamses, Herrarases, Dushas, Lacaneses, Wynters, Williamses, Christensens and the V.I. Police Department; and other family members and friends too numerous to mention.
A retiree of the Virgin Islands Police Department, Cedric was a friend to all and a positive inspiration, who touched many lives. His outgoing personality and his generosity will be missed by all who knew him.
Mr. Knight's memorial service will be held at 10 a.m. on Wednesday, Nov. 26, at St. Paul's Episcopal Church, 28 Prince Street, Frederiksted, St. Croix.