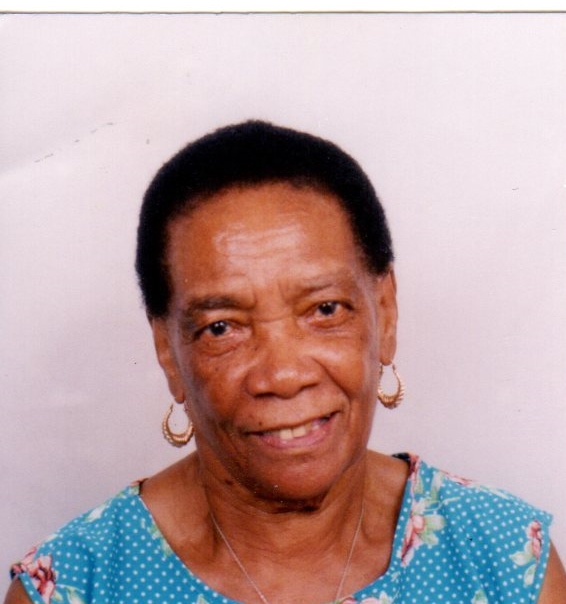 Alexia Yvonne Challenger, also known as "Ma Campbell," of the Herbert Grigg Home for the Aged died on Nov. 15, at the Gov. Juan F. Luis Hospital and Medical Center. She was 87 years old.
She was preceded in death by her husband, Campbell Challenger.
She is survived by her daughters: Elizabeth Jacobs, Theresa Emmanuel, Catherine Challenger Denis, Ann James, Mirium Challenger and Saturine Parris; sons: Joseph Challenger, Matthew Challenger, Peter Challenger, Andrew Challenger and Julius Challenger; grandchildren: Irvin Emmanuel, Marie Robinson, Freddie Challenger, Edward Jacobs, Jason Spence, Christina Rowe, Desmond Challenger, Stever Nixon, Mitchie Challenger Shillingford, Charyl Challenger, Najuna Challenger, Tania Christian, Jessica James, Jessie James, Shane Challenger, Julius Russell Challenger, Richard Challenger, Jourdan Challenger, Michael Challenger, Jerimiah Challenger, Joshua Parris and Yvonne Parris; 20 great-grandchildren; daughters-in-law: Agatha Challenger and Shoala Challenger; sons-in-law: Wayne Parris, Eliseus Denis, Green James, New Jacobs and Chris Emmanuel; as well as other relatives and friends too numerous to mention.
There will be a viewing at 9:30 a.m. followed by a funeral service will take place at 10:30 a.m. on Thursday, Dec. 4, at St. Patrick's Catholic Church. Interment will be at Kingshill Cemetery.