The Virgin Islands stepped up to the Thanksgiving plate this week with non-profit, community and religious organizations alike offering food, clothing and much needed supplies to the poor and homeless across the territory.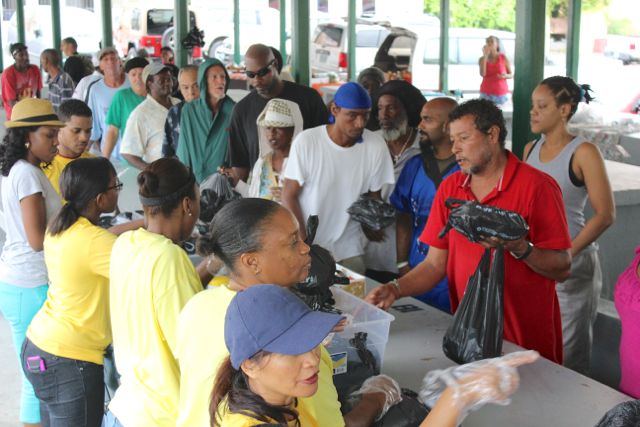 – On Saturday, Fixxers VI was out sharing food and supplies to those that are in need, with a pre-Thanksgiving luncheon in four locations around St. Croix.
Fixxers VI is an organization of young adults who promote a positive attitude in the community. Fixxers VI founder Eliza Rampersad began the organization with other likeminded individuals, but focused her attention on those in poverty and the homeless in the Virgin Islands.
"This is us giving back to the community in St. Croix to actually reach out to those that are homeless," Rampersad said. "The idea came about because Thanksgiving is coming next week, why not bless those while we will be enjoying our blessings next week."
Four locations were served, at Fredericksted market, Christiansted market, Mon Bijou and Peter's Rest. Each location was stocked with toiletries such as soap, toothpaste and deodorant, as well as clothes. More than 200 plates of food were prepared with donations by individuals from the community as well as businesses.
– On Tuesday, Catholic Charities of the Virgin Islands (CCVI) and the Boys and Girls Club offered their hearts and cooking in downtown Christiansted. CCVI hosted its Thanksgiving luncheon at its soup kitchen with many in attendance.
Brenda Charles, Soup Kitchen Manager for CCVI said "We look forward to feeding them every year … it gives me a joy in my heart".
The CCVI soup kitchen serves around 50 people every day from Monday to Friday. For the luncheon CCVI was prepared to serve more than 80 warm meals.
The event takes around a week for CCVI to plan and coordinate with all the donors for food and supplies.
When asked how much personal commitment it takes to put on the event, Charles said, "I have been doing it for 19 years now and it gives me a joy to my heart."
A volunteer at the event said "it is important that we all give back to the community not to take credit or anything, it just what you do."
Of the many partaking the food, one individual said "I feel good that I could come out today and get a Thanksgiving meal knowing that I couldn't go anywhere else. I feel welcomed."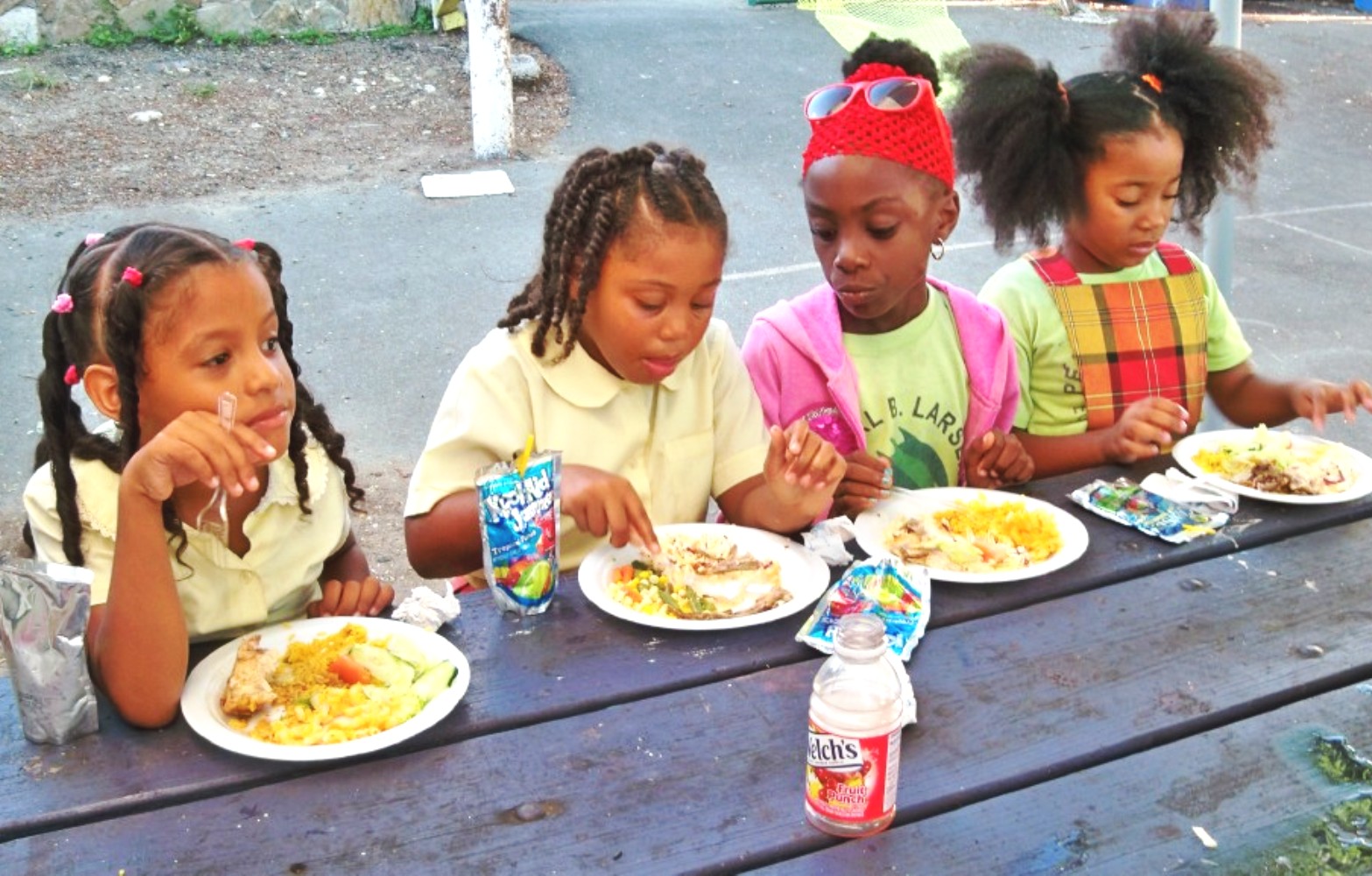 – Also on Tuesday, about 100 members of the Boys and Girls Club in Christiansted gathered together after school for their annual Thanksgiving feast. The dinner, provided and prepared by parents, was a perfect after-school treat, featuring turkey, stuffing, salmon balls, tossed salad, coleslaw, seasoned rice, pies, cakes, cookies and soft drinks.
Board President Shaniece Charlemagne was serving along with a few parents. She said she thought there may be a few children there Tuesday that might not have a Thanksgiving dinner.
"We want the children to know how thankful we are to have them and that we appreciate and love them," Charlemagne said.
Neil Canton, executive director at the club, said as recipients of the 21st Century Grant, the families are required to offer help and make donations.
"The annual dinner is the perfect way for families to be engaged with the members and the club," Canton said.
Ashley Clary, assistant to the director, said in preparation Monday for the holiday the youngsters focused their thoughts and feelings on thankfulness. There was a brief program on what the members are thankful for and a Thanksgiving prayer. The little ones, grade kindergarten through second, spelled out Thanksgiving in lines of poetry. Five students were chosen ahead of time to describe what they were thankful for. They were thankful for having a Boys and Girls Club, the staff at the club, their families, having homes and having food.
– On St. Thomas, the Smithbay Community Action Foundation, Inc., hosted its fourth annual free pre-Thanksgiving luncheon Wednesday at the Lionel Smut Richards Ball Park.
Volunteers filled containers to bursting for everyone who came for the meal. Anyone who passed by the park was welcomed to share the meal, including emergency personnel and police officers on patrol.
Last year's luncheon served more than 150 people, and VIPD Officer Roy Chesterfield, one of the events' organizers, hoped to see even more come out in 2014. He emphasized the importance of creating a sense of community and family in the Smithbay area, as well as across the island. This, Chesterfield said, is why SBACF also invited EMS, firefighters, and police officers in the area – to show people that they are all part of the same community.
In addition to the SBACF, the luncheon was sponsored by Alpine Securities, Inc., Smithbay Business Complex, Host U, Eastend Lions Club, Zeta Phi Beta Sorority, Inc., One Voice, Real Deal Bruce Flamon, and Women of Power.