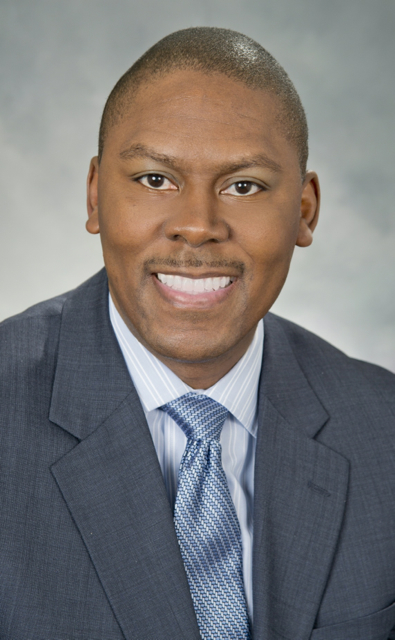 Jewels of the Virgin Isles is a feature series profiling Virgin Islanders in the diaspora who are excelling in their respective fields and/or positively representing the USVI abroad.
He has been privileged to grow up in the Virgin Islands and the U.S. mainland, embracing a perspective of small island living and life in the "big city."
Though life and work has taken St. John native Thomas F. Matthias across the globe, he still calls the Virgin Islands home. The son of Avilda and Eddie Matthias, he has built a career in international trade finance that may have been just a dream for a young boy growing up on the smallest of the U.S. Virgin Islands.
Matthias is a first vice president and global trade solutions sales officer at the headquarters for Sun Trust Bank in Atlanta, Georgia. In this capacity, he combines his financial acumen as a banker and an entrepreneur to educate businessmen and businesswoman on best practices to market their products and services overseas. He also is helping to lead the charge to develop Sun Trust Bank into a global banking institution.
Matthias is the youngest of five children, all of whom have been successful, and he credits the positive examples set by his siblings, his parents, and other members of his family for his growth and accomplishments today.
"My mother moved me to the Washington, D.C. area in 1983 for the eighth grade after I finished Julius Sprauve School and made me the man of the house, which taught me responsibility at an early age," he says. "But I also watched my brothers, sisters, and my dad and the honorable way that they lived their lives."
Matthias also attributes his achievements to being persistent and working hard. He launched his career as a hedge fund analyst in 1995 in St. Thomas with Globalvest Management Company, one of the first Industrial Development Commission companies in the territory, after returning home to work after graduating with a degree in Finance from Virginia Commonwealth University.
Matthias credits then-Lieutenant Governor Kenneth Mapp for providing opportunities in 1994 for financial services and other non-tourism related companies to recruit returning graduates and young professionals such as him.
"I truly owe a great deal of my career success to the time I spent at Globalvest right there at home in St. Thomas, and to the late Peter Gruber of the Peter Gruber Foundation," he says.
Fortunate to be exposed to an international position so early in his career, Matthias traveled throughout Latin America and the Caribbean for work, but also became involved with the local community.
He returned to the Washington, D.C. area after five years on St. Thomas to work at the Export-Import Bank, and later, as an entrepreneur, advising business owners in the U.S. and throughout Africa on how to finance their oversees transactions. After almost 15 years in that market, Matthias and his wife relocated to the Atlanta area for his current role at Sun Trust and are expecting their first child – a girl – in May.
"I love that I get to help entrepreneurs live the American dream of expanding their business by trading with other countries. Many times they never even thought it was possible, but I show them that it is," Matthias says. "My work enables me to follow the advice I received from my older brother, who has always told me to 'do good.'"
Matthias says that his family instilled a sense of knowing right from wrong and he tries to live his life honoring his mother by making her proud as often as possible.
Matthias has been away from the territory for some time, but he is still passionate about his Caribbean heritage and especially what happens in the territory. He celebrates his culture by playing mas throughout the Caribbean with friends. It's something he says he and others in his age group would never do in the USVI, but he returned to St. John for the 60th Anniversary carnival festivities in July as a former Festival prince.
More importantly, Matthias remains hopeful that he can once again use his international business connections to finance or underwrite a major transaction in the Virgin Islands that will benefit the community and all participants. He also wants to lend his talents to help improve the territory's banking services so that small businesses that currently struggle can become more successful.
"There are many Virgin Islanders looking for local opportunities to invest and help local businesses. I hope one day to make a connection between [those] businesses and successful people who have recently relocated there and want to invest," Matthias says.
A Nugget for VI Youth: Do Good! That is what my older brother always told me as I was growing up. I didn't have a choice. My family always made me believe that doing the right thing was good and that is what youth today need to focus on. Just do good things.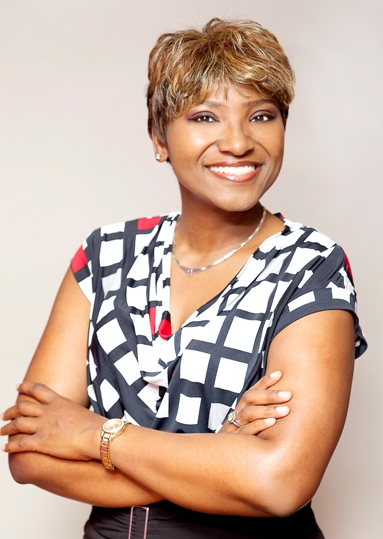 Little Known Fact: I play in the bands [troupes] in Trinidad & Tobago, Barbados, and Jamaica in full costume; something V.I. men rarely do at home. I am also one of the former royalties on St. John – Festival prince in 1981.
Loán Sewer is a marketing and tourism consultant and proud Virgin Islander who resides in Washington, D.C. She is also a founding member of the USVI Alliance Inc., an organization focused on reconnecting the Virgin Islands diaspora with the local community and host of the USVI Economic Development Summit on the U.S. mainland. Follow her on Twitter @LoTalksTourism or e-mail her at info@Lotalkstourism.com. Read all of the Jewels of the Virgin Islands articles on Facebook.