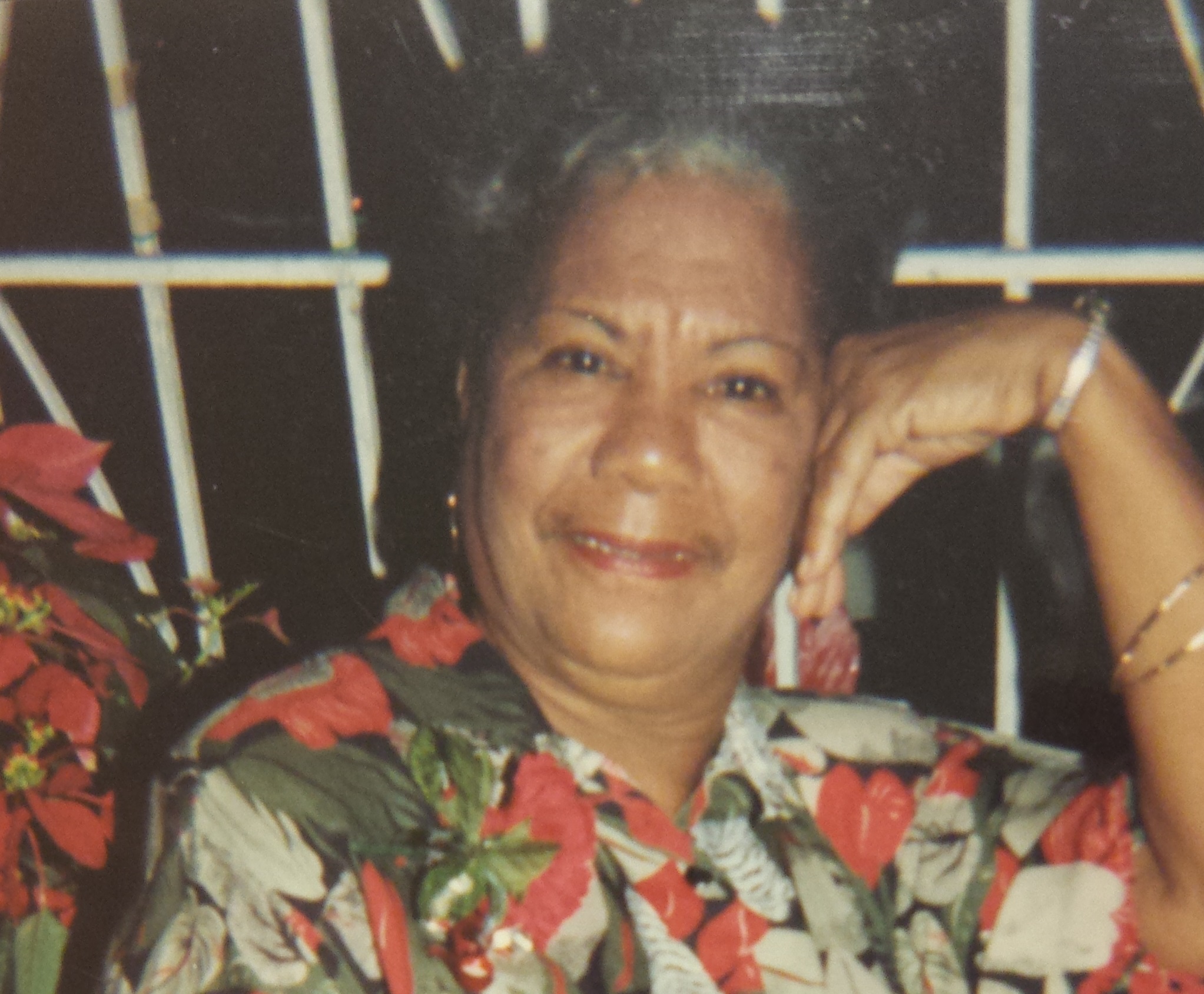 Maria Belen Murray of Estate Sion Farm died on Dec. 10, at her residence. She was 87 years old.
She was preceded in death by her husband, Victor R. Murray Sr.; sister, Enriqueta; and brother-in-law, Francisco Perez.
She is survived by her daughter, Omayra Murray; sons: Cruz M. Santana Sr. (St. Croix), Jose M. Escobar (Minn.), Victor Murray Jr. (St. Croix); granddaughters: Aymee, Shemara and Jessica Santana, Grisel and Annisa Murray, Maria Powell, Lila Rojas, Tatiana Torres, Melina, Webbie and Melanie Escobar; grandsons: Cruz Sanatana Jr. Victor III, Shawaki, Julian, Isahiah and Raheem Murray, Robert Powell Jr. and Victor Escobar; sisters: Maria de Los Santos, Providencia Ortiz and Juanita Osorio; brothers: Felix Osorio and Marcos Mojica (Puerto Rico); and daughters-in-law: Vilma Sanatana, Marisol Murray and Joanne Escobar.
She is also survived by brothers-in-law: Lauritz and Hubert Acoy; sisters-in-law: Eliadora Osorio and Iris Canton; goddaughters: Melania Krigger and Isaura Sanders; adopted grandchildren: Patricia, Veronica, Velmarie, Deon, Samuel, Clint, Charleston, Dave, Jeffrey, Leslie Jr., Albert and John; and special friends: Humberto Delgado, Leonor Ayala, Rellita Reyes, Rosita, Roberto Garcia, Maria Felix, Dalton Sebastian, Allan Vanterpool, Raymond Kean, Eleanor, Dorothy, Eunice Acoy, Claudina, Michelle Freeman, George Rojas Jr. and family, Edward Torres and family, Robert Powell Sr. and family, Susana Santana and family.
Other survivors include special friends: the Acoy, Nelthrop, Ledesma, Gasperi, Schoebohm, Smith, Bermudez, Felix, Garcia, Viera, Encarnacion, Hill, Lacen, Frarack, Novak, Brovitch, Albers, Brooks, Torgerson, Hickle, Williams, Krigger and Hewlett families; other relatives: the Cassanova, Camacho, Osorio, Pizarro, Perez, Diaz, Calderon, Leon, Ortiz, Carrasquillo, Ramos and Arcelay families; special thanks to: Joanne Escobar, Teresa Lacen, Victoria Ledesma, Ramsey Hospital staff, Allina Health Hospice staff, La Paz Hospice staff and Raymond Cintron for excellent care and love towards our beloved mother and family in such hard times; as well as nieces, nephews, great-grandchildren, cousins, other relatives and friends too numerous to mention.
There will be a first viewing from 3-5 p.m. on Wednesday, Dec. 17, at James Memorial Funeral Home. A second viewing will be held at 10 a.m. followed by a funeral service on Thursday, Dec. 18, at Holy Cross Catholic Church. Interment will be at Kingshill Cemetery.
Professional services are entrusted to James Memorial Funeral Home Inc.