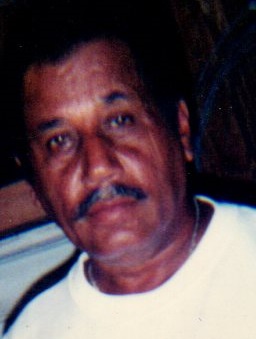 Jose M. Acosta Rodriguez of Estate Profit died on Friday, Dec. 19. He was 70 years old.
He is preceded in death by his parents: Valentin Acosta Encarnacion and Benita Rodriguez
He is survived by his sons: Jose M. Acosta Jr. and Isul E. Acosta; daughter: Miris and Zuleyka Acosta; grandchildren: Magdy, Zeyna, Angel, Junior, Ella, Aliyah, Ashly, Miley, Jansy, Angell and Nicole; stepsons: Jose L. Parilla and Carmelo Parilla; stepdaughter, Rosiella Parilla; daughter-in-law, Madeline Velazquez; son-in-law, Juan A. Gomez; sisters: Juanita Centeno, Francisca Cruz and Genara Nieves; brother-in-law, Carlos J. Nieves; sister-in-law, Carmen Acosta; nephews: Antonio Guadalupe, Miguel Robles, Henry Cruz, Carlos J. Nieves, Tomas Acosta Jr., Jose R. Acosta, Jose V. Acosta, Jorge Acosta and Omar O. Acosta; nieces: Rosa Guadalupe, Francisca Cruz, Olga Nieves, Maria C. Nieves, Migdalia Acosta, Luz E. Acosta, Iris V. Acosta, Mara J. Acosta and Jacqueline Acosta; special friend, Cristino Cintron; and nieces, nephews, cousins, other relatives and friends too numerous to mention.
A viewing will take place at 9 a.m. followed by a funeral service at 10 a.m. on Monday, Dec. 29, at Iglesia de Dios Inc., Estate Profit. Interment will follow at Kingshill Cemetery.