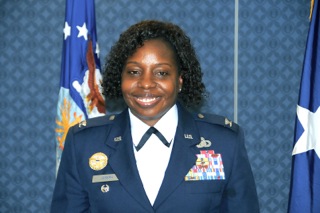 Jewels of the Virgin Isles is a feature series profiling Virgin Islanders in the diaspora who are excelling in their respective fields and/or positively representing the USVI abroad.
As the oldest child in her household, Col. Wistaria Joseph understands what it means to assume responsibility for those in her care. She is no stranger to discipline and says she learned early in life the values of leadership.
Joseph's Virgin Islands roots can be found in St. Thomas in Oswald Harris Court and Savan, and she is a product of the V.I. public school system, having attended Lockhart Elementary School, Bertha C. Boschulte Jr. High School and Charlotte Amalie High School, from which she graduated in 1985.
For this St. Thomas native, nurturing others and seeing them flourish comes naturally, and these traits have become assets in the course of her career in human relations management and strategic leadership.
Following high school, Joseph joined the U.S. Air Force and then enrolled in the U.S. Air Force Academy, earning a bachelor's degree in management in 1993. She later received a master's degree in business administration and another in strategic leadership. Having served as an enlisted member of the U.S. Air Force for almost 30 years, Joseph was just promoted to colonel.
This accomplishment is no small feat as she is just one rank away from that of general and may very well be the first female Virgin Islander on active duty to achieve this distinction. A highly decorated officer, Joseph received two bronze stars for wartime duty – for meritorious service during the wars in Iraq and Afghanistan.
Joseph will be relocating from the nation's capital this summer to take command of the Mission Support Group at Dyess Air Force Base in Abilene, Texas, a position similar to a city manager in the civilian world. As a personnel officer, Joseph says she draws on her ability to build relationships to ensure successful outcomes.
Joseph attributes this skill to her involvement in student organizations during her youth, such as Civil Air Patrol, Youth Fellowship at Christ Church Methodist on St. Thomas, the concert and marching band, the Girl Scouts and the National Honor Society. "My honor society classmates set an example of excellence for me to consistently strive for and Civil Air Patrol taught me discipline and excellence," she recounts.
Through these positive outlets, she was also able to develop a sound foundation of honor, integrity and service while getting a hands-on lesson in the principles of time management in order to maintain her honors status in school.
Always one to be armed with a plan, Joseph saw the armed forces as her ticket to a college education once she realized that scholarships were not a viable option. Though she only intended to serve for four years, long enough to obtain her bachelor's degree, Joseph seized the opportunity to retire following just 20 years of work and began to execute her plan.
She credits her grandparents, Ernest and Ovilda Frett, as her role models for living a successful life. "Their work ethic, honesty and desire to help others inspired me growing up and continues to be a great motivator in my own life today," Joseph says.
"My mother, Florinell Joseph, also taught me to persevere through her own drive to provide for her children and grandchildren."
Joseph says she is fortunate to have had a support system of mentors who challenged her to push forward. She says her "true friends" keep her grounded, despite the power she may wield in her professional life.
Joseph considers herself rather fortunate to have been born in a place that others only dream about and proudly represents the Virgin Islands wherever she goes. "Our beaches are the most beautiful and pristine of all the ones I have seen around the world, even Hawaii, and I still long for them after all this time," Joseph shares.
She wishes, however, that this same sense of pride and appreciation was more evident among the residents, as she has observed other destinations where residents display a high level of community knowledge that can be passed on to tourists who visit.
"In my travels and military service, I continue to be amazed by how other communities embrace their guests. Tourism is the primary driver of our economic development and survival, and we need to treasure it. We should display that pride through our youngest children all the way to our seasoned citizens."
Joseph practices what she preaches and is eager to share a piece of her home with those whom she comes in contact. In fact, during her promotion ceremony in Washington, D.C., she closed her remarks with a recitation of renowned poem, "The Virgin Island Child," by Virgin Islands educator and poet Larry Sewer.
Joseph says that when she realized the impact of being promoted to colonel, "I wanted to give people something to remember me by. The words of the poem that spoke most to me were, 'I am a Virgin Island Child, I am a jewel;' and that 'care can move mountains and motivates my willingness to learn.'"
Joseph sees herself staying connected to the Virgin Islands community and envisions being able to give back by providing pertinent information about college to local students so that they are armed with the appropriate tools and resources. "I am a huge proponent of education and do not believe that finances should be a reason not to go to college."
"I did not have the adult guidance to assist me with options to afford my application fees so I found another avenue which allowed me to capitalize on my years in Civil Air Patrol," explains Joseph. "If you want it, then get it."
Wise words indeed from someone who has mastered her craft and is charting the course for those behind her.
A Nugget for V.I. Youth: "Success occurs when opportunity meets preparation. If you are not prepared, how will you know when opportunity is knocking at your door? Prior Planning Prevents Poor Performance (Five-P's)—plan for greatness in everything you do, plan for success, be strong in your conviction to succeed.
Little Known Fact(s): "I have completed six marathons and over 100 half-marathons because a creative mind is in a fit body. Stay active, keep moving, and stay mentally tough and physically strong."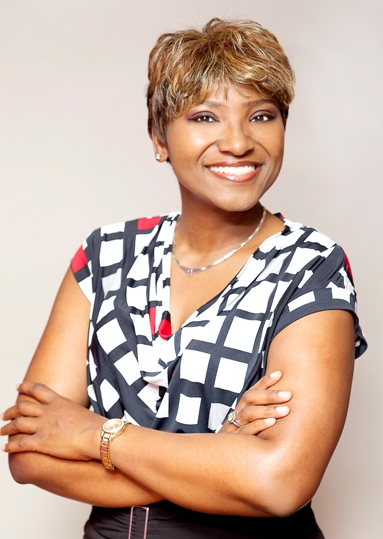 *Author's note: The Virgin Island Child poem is also the catalyst for the "Jewels of the Virgin Isles" column.
_
Loán Sewer is a marketing and tourism consultant and proud Virgin Islander who resides in Washington, D.C. She is also a founding member of the USVI Alliance Inc., an organization focused on reconnecting the Virgin Islands diaspora with the local community and host of the USVI Economic Development Summit on the U.S. mainland. Follow her on Twitter @LoTalksTourism or e-mail her at info@Lotalkstourism.com.