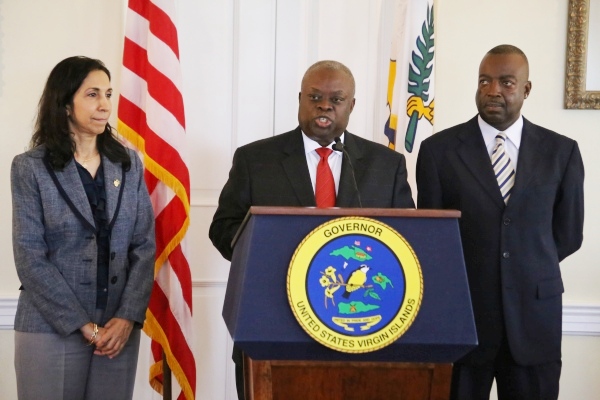 Attorney General designee Soraya Diase-Coffelt resigned Thursday after two weeks on the job and before her confirmation hearing, Government House confirmed Thursday afternoon.
Responding to questions about reports that Diase-Coffelt had resigned, Government House communications director Kimberly Jones said she was verifying the details and could not initially confirm the reports.
"I can't say, for example, if the resignation has been accepted," Jones said around 3 p.m. Thursday, adding that she needed to "separate fact from rumor."
Just after 5 p.m., Government House issued a statement confirming Diase-Coffelt's resignation and confirming reports there was a dispute over control of staffing decisions within the Justice Department.
"It is indeed unfortunate that we were unable to resolve the staffing personnel issues prior to this resignation," Gov. Kenneth Mapp said in the Government House statement. "I wish Ms. Diase-Coffelt well in her future endeavors."
Mapp selected Diase-Coffelt as attorney general and nominated her for confirmation to the post on Dec. 30. Coffelt, a St. Thomas native, former V.I. Territorial Court judge and attorney, ran for governor in 2014 on an independent ticket.
According to Government House, Diase-Coffelt cited among reasons for resignation, "a staffing conflict with personnel assembled by the administration."
Mapp said despite the change in cabinet posts and personnel there will be no break in the government's stance on possible litigation with Hovensa discussed in Thursday's news conference. Mapp said he has full faith in chief legal counsel Emile Henderson III, who oversaw the legal team and legal processes and that the government's actions regarding the refinery matter will proceed unchanged, according to Government House.
Email and voicemail messages for Diase-Coffelt requesting comment had not yet been returned as of 6 p.m. Thursday.