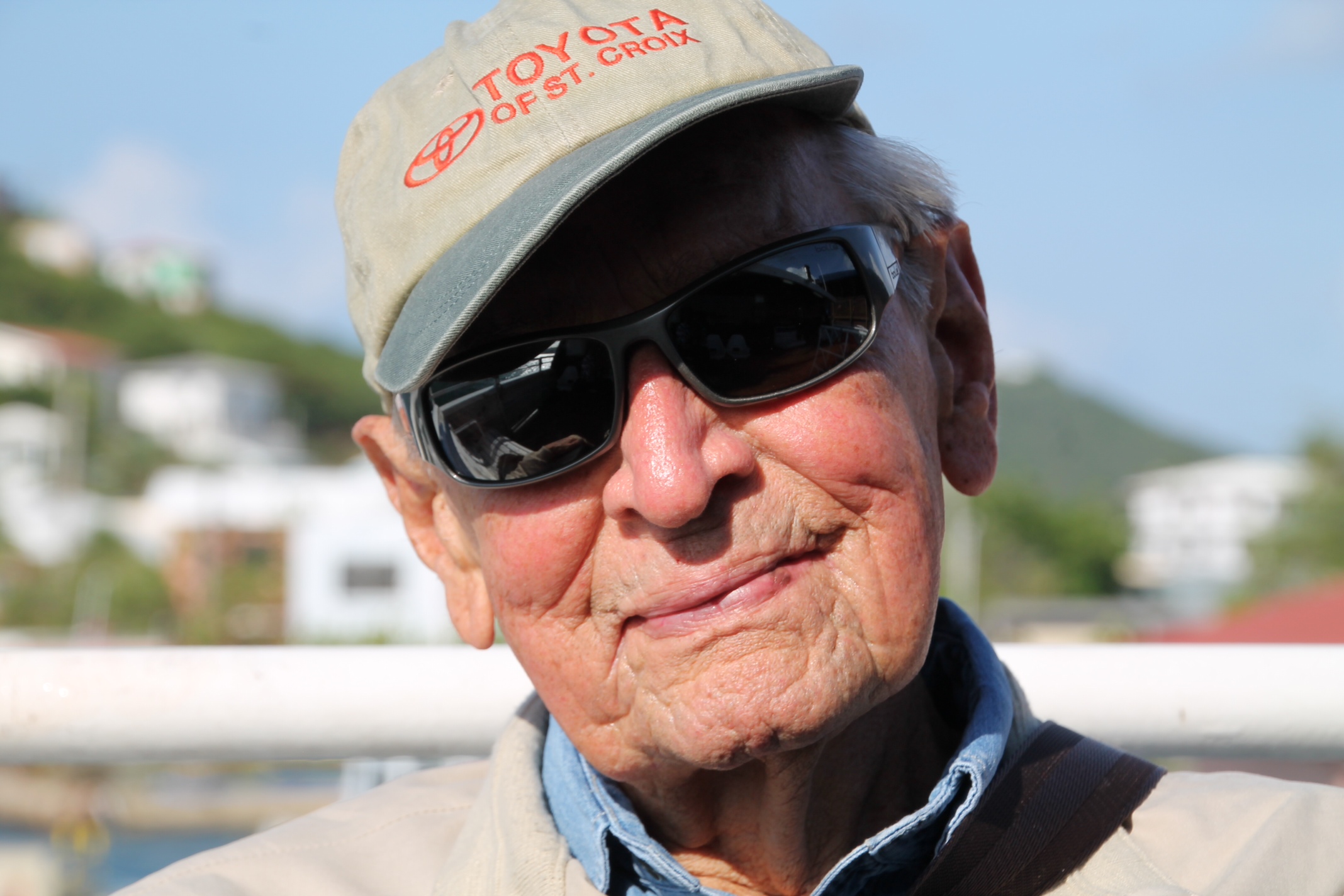 Ernst Joachim Foerster was born on Tuesday, Jan. 22, 1924, in Annaberg (Erzgebirge), Lower Saxony, Germany. His parents were Hans Ewald Foerster, a physician, and Luise Elsbeth Agathe neé Laue. He died on Jan. 26 in Christiansted, St. Croix, U.S. Virgin Islands. He was a soldier by obligation, a lifetime entrepreneur by necessity, but a sailor by preference. He lived in four countries on three continents before settling in St. Croix in 1970. Beyond sailing he enjoyed cooking as well as reading about history and current events.
He is survived by his beloved Charlene Springer of 32 years; children: Ernst –Christoph, Hans, Andrea and stepson, Jerome; grandchildren: Theodor, Friedrich, Joachim, Brian, Alex, Sasha, Sarah, Julia, Helen and Eliana; younger sister, Gisela Sander of Berlin; cousin, Traudel Quaeck of Dresden; nephews: Andreas, Martin, Iannie, Kristopher, Kolby, Travis, Andrew and Kamen. nieces: Emily, Sophia, Angelina, Maya and Li Kim; and sisters-in-law: Stacy, Vanessa, Alene "Kimmy," Charmin, Nicole and Marisol.
He is also survived by brothers-in-law: Gary, Ian, Clint, Kendall, Kenny and Nicholas; father-in-law, Kenneth Springer; mother-in-law, Carmen Serrano-Springer; special friends: Honorable Judge Douglas and Isabel Brady, Fred and Sari Anduze, Zef and Andronica Wheelock, Marlon and Cindy Williams, Onaje and Barbara Jackson, Peter and Tanisha Bailey-Roka, Irene Cuffy, Sonia Boyce, the "Ole Toyota family," his Pilates group and everyone in the St. Croix community that has embraced him over the years.
A celebration of life gathering will be held at 9:30 a.m. on Friday, Jan. 30, at The Palms at Pelican Cove followed by a private burial at sea. Ernst would have appreciated a local flower or two to accompany him on his last sea voyage. The sea brought him peace. Bon voyage, Ernst.