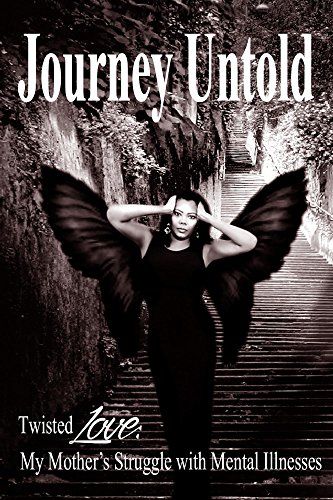 When Yassin Hall was a child, she and her mother, the late Vernice Simmonds, would sit together on the St. Thomas waterfront laughing and singing Bob Marley songs. Hall says her mom especially liked to sing "Three Little Birds" – the one with Marley's refrain of "Every little thing is gonna be alright."
Although Hall said she likes to recall the sweet moments spent with her mother in Charlotte Amalie, things were not "all right" all the time. Simmonds suffered from a form of schizophrenia that made family life increasingly turbulent. Hall said she remembers her fears and feelings of helplessness as she watched her mother become more and more remote and unmoored.
Lack of services for the mentally ill on St. Thomas and the "small community taboo" surrounding Simmonds's illness resulted in Hall being shuffled between family members and often feeling rejected by her peers, she said.
Hall said she had mostly buried the pain of that difficult childhood until 2008, when she heard "Three Little Birds," a song she had avoided for years, and broke down and cried. It was then, Hall said, that she knew she could face the past with a new kind of courage.
"Journey Untold: My Mother's Struggle with Mental Health" is a new memoir written by Hall and coauthor Loán Sewer that seeks to break the silence surrounding mental illness in the Virgin Islands. Although Hall said that she hopes that writing about her experiences will help others, she is still a bit surprised to see her name on a book cover.
"Writing a book was nowhere near my bucket list," Hall laughed, speaking via telephone from Florida.
Hall's writing career, like many in the age of Twitter, was sparked by social media. Using her personal history, Hall said she became something like a Facebook motivational speaker, sharing her experiences of overcoming childhood traumas related to her mother's illness.
Sewer, Hall's cousin who is also a writer, saw how many people were responding to Hall's posts and suggested that the two collaborate on bringing her story to the page. The book was completed in just five months.
Published in January, "Journey Untold" arrives at a time when there is increasing momentum to bring issues related to mental illness in the Virgin Islands to light. In his first State of the Territory Address last month, Gov. Kenneth Mapp gave the V.I. an "F-" grade on the issue of mental health services, a mark that Hall said she agrees with.
Hall's memoir is yet another reminder of the proximity of the issue of mental illness in small communities, where those afflicted can easily be our neighbors, friends or family members. Hall said she wants to use her experiences to help advocate for families who suffer in silence. She said last month she visited the territory on a three-island book tour with that goal in mind.
"I'm still healing," she said. "If I can help others heal, then I know the pain I went through in the past wasn't in vain. … We have to get back to that village mentality of caring for each other."
Hall described her book tour, which included speaking to students at schools including her alma mater, Charlotte Amalie High School, as "positive, emotional and life-affirming." Hall said she is in the process of getting the book on the syllabus of English classes in local schools. She said she wrote the book in a voice that will allow any age demographic to relate to it.
"I firmly believe that to help the world, you need to first help your community. And I know firsthand the struggles within my community," said Hall, whose book tour will soon continue on to Atlanta, Fort Lauderdale, and Washington, D.C.
Although Hall lives most of the year in Florida she said she expects to be very active in the issue of mental health in the territory in the coming years, and that she is currently pushing for legislation that will address the lack of services for the mentally ill and their families.
Hall has also developed an anonymous hotline for youth in the territory where they can discuss any family-related issue. Hall said that her line is an alternative to reaching government directly, which can often result in a child being removed from their household. Hall is working with the Department of Human Services to direct callers to the proper resources in the territory without immediate intervention that might result in them being separated from their families.
Signed copies of "Journey Untold" are available at The Owl and the Seahorse on St. Thomas, Papaya Cafe on St. John, and Undercover Books on St. Croix. It is also available for Kindle at Amazon.com.
Hall's hotline can be reached at 407-706-WHYU
407-706-WHYU.