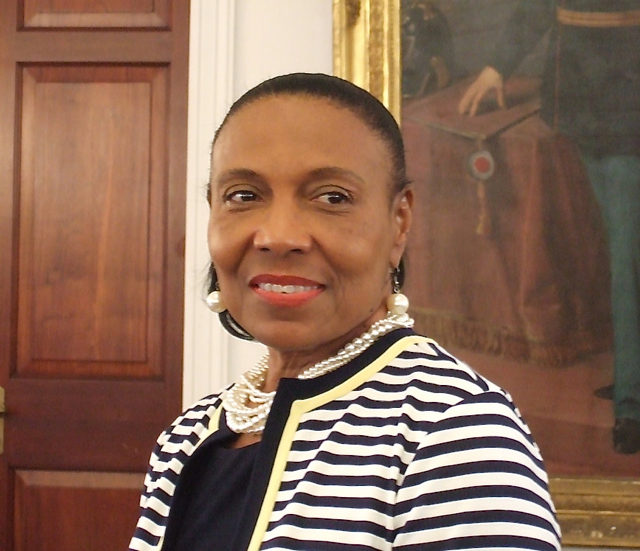 Gov. Kenneth Mapp named commissioners to run the Departments of Health and Property and Procurement, after Senate approval. The governor announced the appointments at a news conference Wednesday at Government House.
Phyllis Wallace, who has 15 years of experience with the V.I. Health Department, will head up the agency charged with oversight of the territory's public health and hospitals.
While introducing Wallace, a former assistant Health commissioner, Mapp said she will lead the reorganization of the territory's two hospitals. According to Mapp, the hospitals are "systems designed for failure." He cited salaries being paid for duplicate administrations at the Schneider Regional Medical Center on St. Thomas and Juan Luis Memorial Hospital on St. Croix.
"We do not subscribe to the process of having 160 plus beds in the territory managed by two CEOs that make $800,000 combined, two CFOs, two COOs, two procurement systems and two human resource systems." Mapp said. "That is why we're floating bonds every year to assist the hospital."
Later Mapp added that when the hospitals were started there was one chief executive officer with a salary of $160,000 who managed 250 beds throughout the territory. Now almost $2 million is being paid for six hospital administrators to manage 167 beds, he said.
The "real issue" is uncompensated care, Mapp said, and the hospital needs to change, "rebrand" and modernize their systems.
Lt. Gov. Osbert Potter said he hopes to announce in 30 to 45 days an insurance company that will write health policies for some of the 33,000 uninsured Virgin Islanders, which could lower the number of non-paying patients.
The governor said the administration has discovered that the Health Department has access to $15.4 million in federal grants, dating back to 2012. Some funds will be used for home nursing services and nutrition for new mothers and infants and $2.5 million is designated for mental health services.
Wallace will also direct collection and auditing of medical statistics.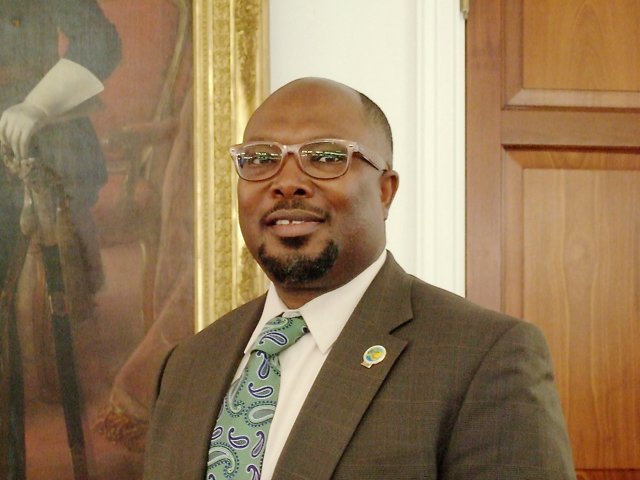 Mapp also announced Randolph Bennett, former office director at the U.S. State Department, to be the commissioner of V.I. Property and Procurement. Bennett, who was raised on St. Thomas, will program local operations to mesh with the federal system, he said.
Bennett also is charged with setting up an online program so the public can view government contracts with the private sector. He will be responsible for monitoring bidding, purchasing, controlling and managing all government property.
Mapp added that Bennett will help reduce the 1,700 vehicles owned by the government by 50 percent. Four of those vehicles have been promised to the St. Croix and St. Thomas/St. John Rescue Squads, he added.
Acting commissioner of Property and Procurement, Cecilia Milliner-Emanuel will serve as assistant commissioner, Mapp said.
In March, the full session of the V.I. Legislature voted to reserve approval for a dozen of the governor's cabinet nominees to pressure Mapp into reversing the large increases in salaries for commissioner positions. The governor did not address the salaries for the new commissioners or those in a holding pattern.
After the announcements of new cabinet members, Mapp spoke on several other subjects including the poisoning of four tourists at a St. John resort. The U.S. Department of Justice, the EPA and the V.I. government are investigating the suspected use by Terminix Inc. of a pesticide that was outlawed for residential use 20 years ago. Two other local companies may also have used pesticides containing methyl bromide and all will "be held fully accountable," Mapp said.
Senior services and centers will be opened soon, the governor announced, and 22 new employees will be hired with federal funds to work with seniors.
The governor also spoke about the status of the shuttered Hovensa refinery and pointed out that the owners can sell it to whomever they want and the V.I. government has no preference in buyers. He said it will take "hundreds of millions of dollars," to reopen the property as an oil refinery.
"The government of the Virgin Islands does not own a refinery. The government of the Virgin Islands is not selling a refinery. The government has said to Hess Oil and their offices that it is their property and it is theirs to determine who they will sell it to."