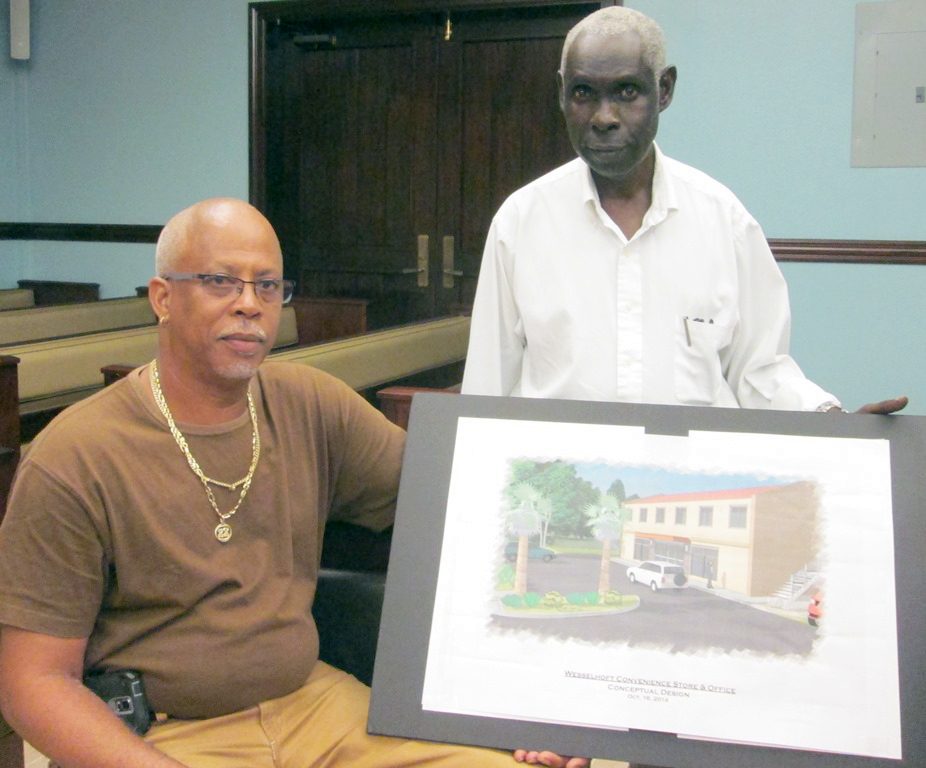 While David Caseau had no strong objection to Bernard Wesselhoft's zoning request, he did have some concerns, he said Wednesday at a Planning and Natural Resources Department hearing.
"Hours, alcohol and traffic," said Caseau about Wesselhoft's request to rezone property in Glucksberg on Gifft Hill Road from R-2 – residential low density, one and two-family, to B-3 – business scattered, for a convenience store and office building.
At Wednesday's hearing Wednesday at the Legislature building on St. John, Caseau said every convenience store he's been in across the territory sells alcohol, and he is concerned that people will hang out outside the convenience store drinking.
"If it's a nice little store and deli, that's one thing. But people sitting outside and drinking, that's a whole 'nother thing," said Caseau, one of about a dozen people who attended the hearing.
According to Caseau, people speed all the time on Gifft Hill Road, creating a traffic hazard the police seem to ignore.
Additionally, Caseau said a food stand opened near him on Gifft Hill Road without benefit of a public hearing. He said people beep their horns as they drive by to greet those buying food.
"It has changed the whole neighborhood," he said.
He said he has a rental property across the road from the food stand, and people staying there think they're at a truck stop.
Caseau applauded Wesselhoft for going the correct route and requesting a rezoning.
Wesselhoft plans a two-story building on about one-third of an acre of land.
Brian Turnbull, a development consultant who represented Wesselhoft at the hearing, said each floor will be about 1,200 to 1,400 square feet. The building will have parking for nine vehicles on the main level.
Turnbull said it will have "down" lighting to reduce glare, landscaping to provide buffering, cistern water and a sewage package plant.
He said while the convenience store will be on the main level, the upper floor will likely house businesses such as a hair salon or doctor's office.
"We think it's a nice fit for the neighborhood," Turnbull said.
The neighborhood is mostly residential, with Gifft Hill School's lower school campus just a quick drive away. The Susannaberg transfer station is also nearby.
Turnbull estimated it would take a year to start construction after Wesselhoft gets the required legislative approval needed for the rezoning request.
He said that should Wesselhoft get the rezoning, he has no intention of building a gas station, which was a concern alluded to at the hearing.
"My only concern is later on," St. John resident Andrew Penn said, saying he had no objection to the proposal.
Wesselhoft's sister, former Sen. Carmen Wesselhoft, now Hedrington, said this project was a dream for her brother, particularly since their mother and aunt operated a "mom and pop" grocery store in Cruz Bay.
St. John resident Oscar James said a convenience store was something needed in the area.