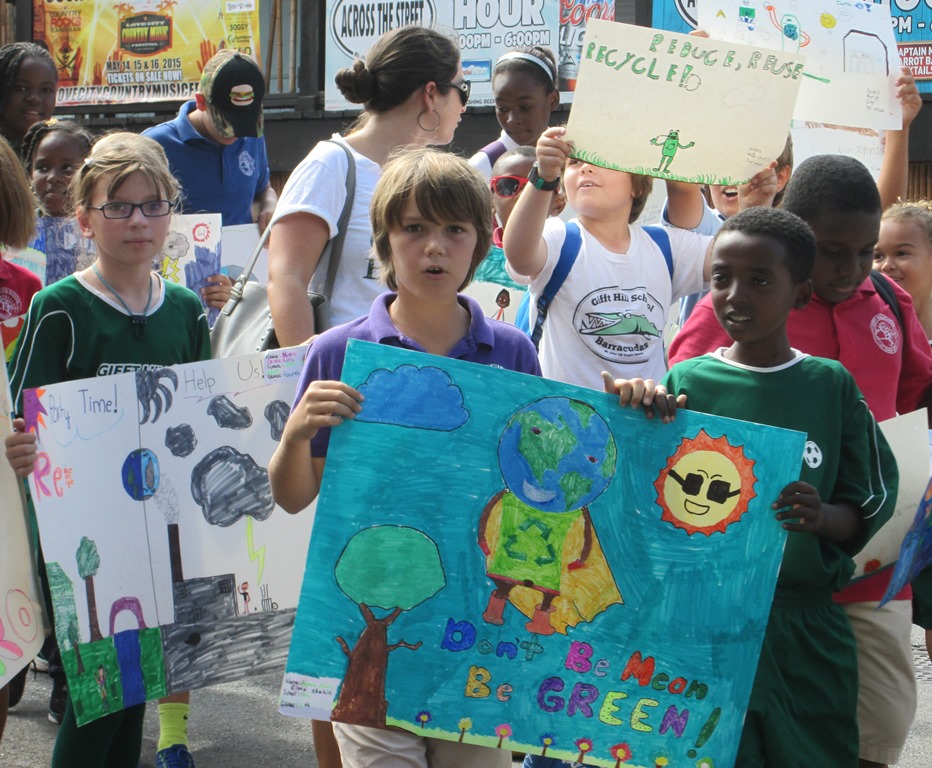 With years of St. John Earth Day celebrations in the history books, it's clear that the island's students are getting the message.
"We celebrate the earth and try to keep people from littering," Gifft Hill School student Nick Johnson, 8, said as he gathered with a slew of other students around an electric car parked in the middle of the V.I. National Park ballpark as part of the Friends of the Park-sponsored Earth Day event.
Earth Day began with a V.I. Waste Management Authority-sponsored Litter Stomp from Julius E. Sprauve School to the ballpark.
"Go green, stay clean," students chanted as they headed for the ballpark.
While waiting for the Litter Stomp to begin, several students talked about the Litter Stomp message.
"So the earth could be cleaner. Litter makes animals die," Gifft Hill student Raynesha Noel, 10, said.
Another Gifft Hill student, Safa Monsanto, 11, elaborated. She said pollution in the ocean kills jellyfish and turtles, which are already in danger.
Dante Olivieri, 6, of St. John Christian Academy, went a step further.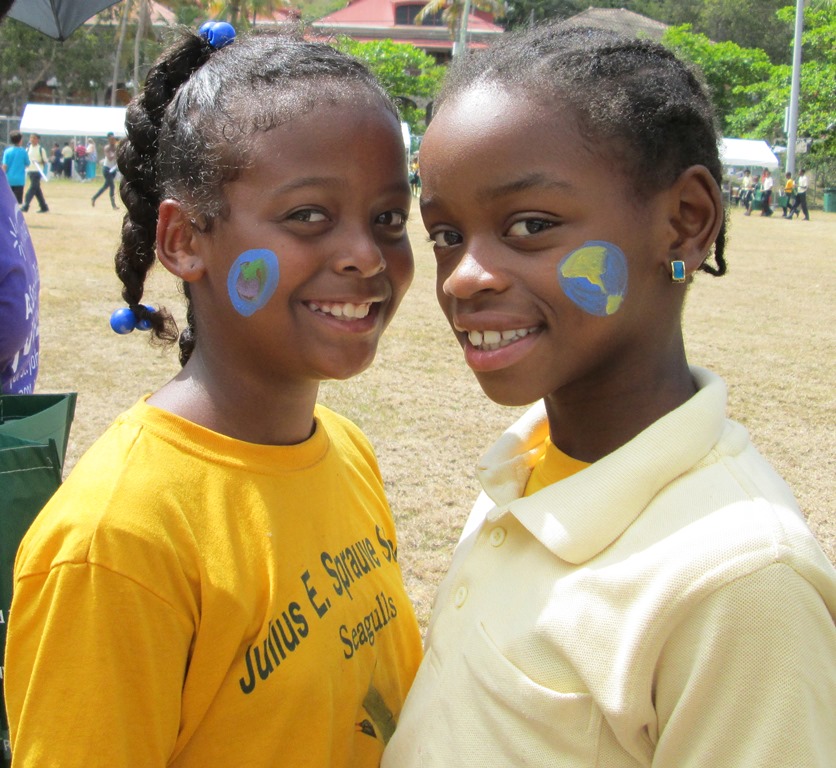 "All of the animals are important," he said.
About a dozen organizations set up shop around the ballpark to get their message out to the students and any adults who passed by.
"We're trying to stress recycling projects," Samuel Mitchell, vice president of the University of the Virgin Islands Sea Turtle Club, said.
Mitchell and Sea Turtle Club President Jarvon Martin showed off art made with painted bottle caps and seedlings growing in reused plastic bottles.
CORE, Caribbean Oceanic and Restoration Foundation, had three members on hand to explain the lionfish invasion to the students.
"We're here to save the reef," John Westgard said.
He explained that the invasive lionfish are eating everything on the reef, which kills the reef.
"They're known to eat baby lobsters," CORE member Frank Cummings said.
Cummings showed a time-lapse computer image that indicated how lionfish invaded U.S. and Caribbean waters since they first escaped an aquarium when Hurricane Andrew hit Florida in 1992.
Coral Bay Community Council was there to explain solutions to common waste disposal problems. The organization's environmental programs associate, Sean Richardson, said that instead of taking yard waste to the Susannaberg transfer station, it can be used to build a berm that helps stop erosion.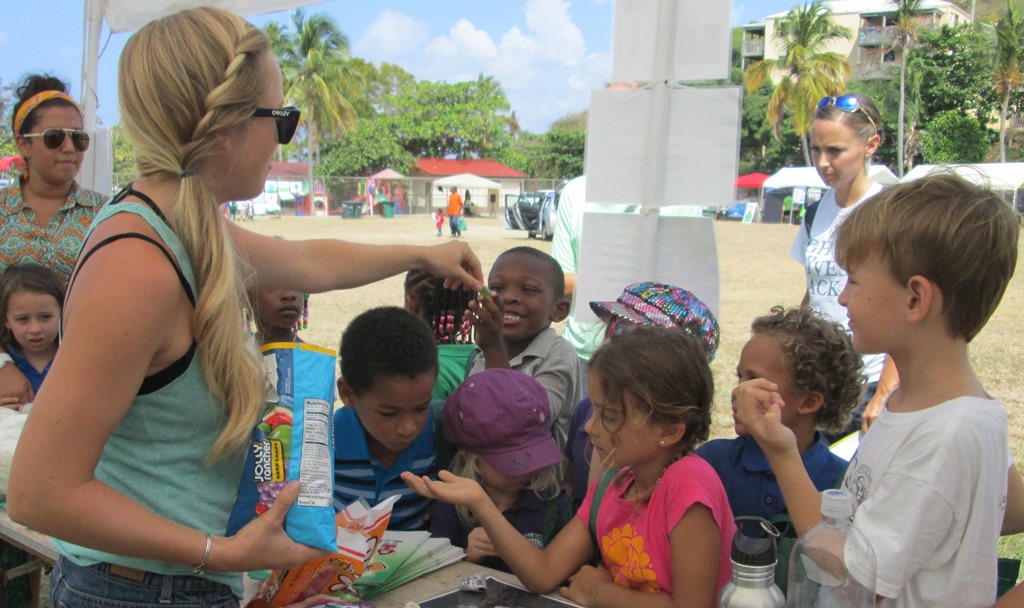 While putting the waste to good use is one solution, Jessica Slemmons was there to spread another message.
"The most important thing is to reduce what you use," she said.
The V.I. Energy Office's display focused on renewable energy. The Energy Office's energy analyst Carl Joseph said the goal was to get the message out to the children so they would get used to using renewables.
Valerie Peters of the Blue Flag program explained that the program promotes sustainable coastal tourism.
"Education and management at tourist facilities," she said.
Deanna Somerville, a national park ranger, had a display that explained ocean acidification.
"I'm talking about how fast reefs disappear," she said.
Somerville also was touting the park's planet walk scheduled for 8 a.m. to 4 p.m. Saturday. She said those who want to get an educational experience along the Lind Point Trail in Cruz Bay should first stop by the park Visitor Center to pick up literature on the planets. She said planet displays will be set up along the trail, which starts behind the Visitor Center.