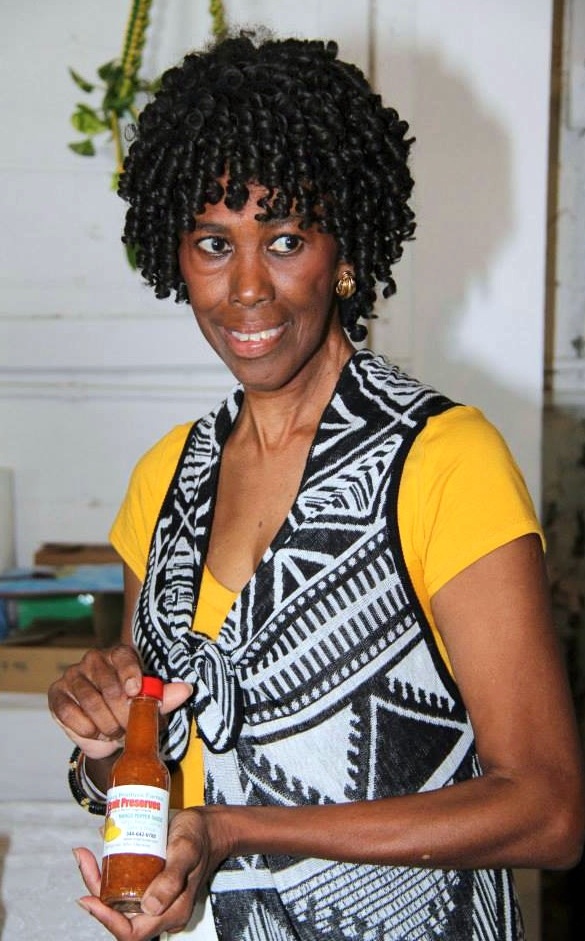 June Archibald, one of the islands' most well-loved communicators and activists, died Monday morning at her home, leaving the community bereft.
Archibald, who had been seen at all her usual places over the weekend, had battled cancer for more than a decade.
Nevertheless her death came as a shock to her multitude of friends Monday. Long-time friend Sen. Myron Jackson said, "Her green thumb, coupled with her love of life, was an inspiration to all who had the honor of knowing her."
As recently as last week, Archibald manned her Precious Produce stand at the Yacht Haven Market.
A native of Trinidad & Tobago, Archibald made St. Thomas her home many years ago, and quickly embraced the Virgin Islands and its people, Jackson said in a statement from his office.
She worked at the Department of Education, hosted a weekly radio show on Radio One
and coauthored a social column for the Daily News for years.
Later she wrote for the Source with her "Scene" column for several years – chronicling island "happenings." She also penned "June's Views from the Farm" for the Source, tracing her adventures after creating her Precious Produce farm in Dorothea, providing a wealth of insights on farming with her incisive, witty observations of growing things in the notoriously uncooperative St. Thomas soil.
Archibald's disease in no way slowed her down; she did not miss a beat. After her diagnosis left her without her well-known voice, she accomplished something people rarely do: she reinvented herself – Farmer June.
In her new role, she became a strong supporter of agriculture in the territory, Jackson said.
At endless market events, she always had her ready, beautiful smile. She would beckon folks with that smile, and maybe a fresh tomato, or a bunch of arugula.
At a 2002 American Cancer Society Relay for Life, Archibald addressed the crowd. Joyful after having recently completed her radiation regimen, she said, "It's going to take a hell of a lot more than cancer [of the mouth] to shut me up!"
Thanking her supporters, who as June's Angels entered two teams in the relay event, Archibald choked up. "I am a proud member of these Virgin Islands, cancer or no," she said before leading another survivors' lap.
For 13 years she used all means necessary to continue to communicate, writing things down, when it was too hard to talk, but with a grace that never left those around her feeling sorry for her or uncomfortable.
The Source will provide further information about plans for a memorial service and survivors when further details become available.