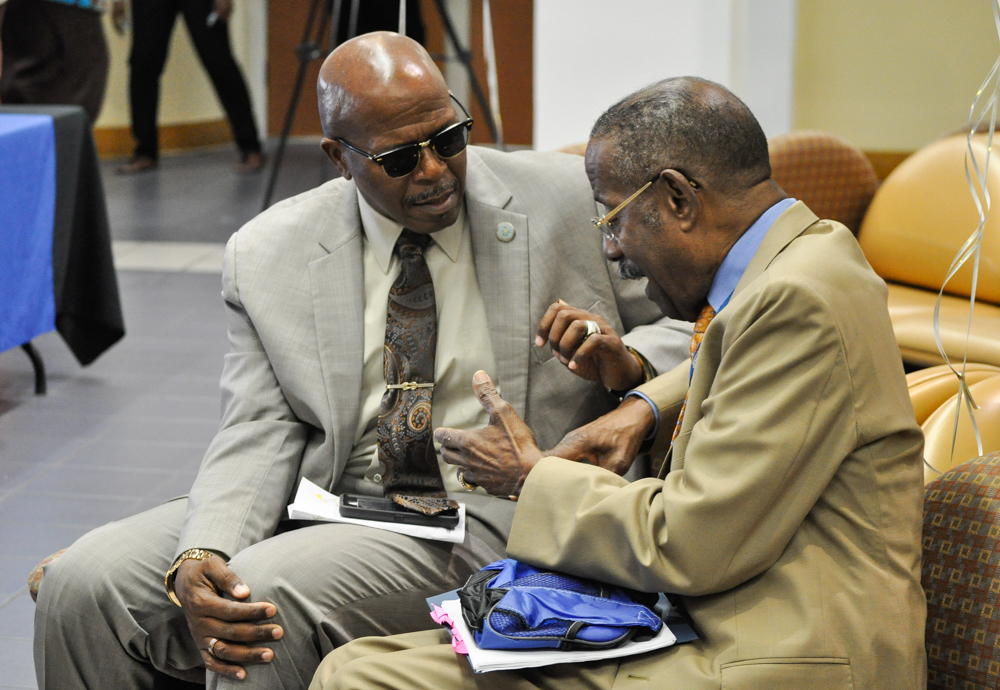 Medical professionals who have served the Virgin Islands for as much as half a century were among those honored at a ceremony at Schneider Regional Medical Center on Wednesday as part of National Hospital Week.
Almost 80 doctors, nurses and nursing assistants were honored at the ceremony, for which the lobby of SRMC was decorated with yellow and blue balloons and packed with well-wishers.
"Our hospital and cancer center, and our community health center on St. John, are more than just places where people go to heal," said SRMC Chief Executive Officer Bernard Wheatley.
Wheatley emphasized the importance of human connection to compassionate health care, giving a nod to this year's National Hospital Week theme, "Where Miracles Happen Every Day."
"This is first and foremost a celebration of people," he said.
Wheatley said that the hospital employees being recognized on Wednesday were those who had reached milestones in their years of service. The milestones included five, 10, 15, 20, 25, 30 and 50 years on the hospital's staff. Four members of the staff of Myrah Keating Smith Community Health Center had been honored the previous day on St. John.
Those honored for 50 years of service were Dr. Kab Kyum Kim and Dr. Alfred O. Heath, both of whom drew standing ovations from the audience.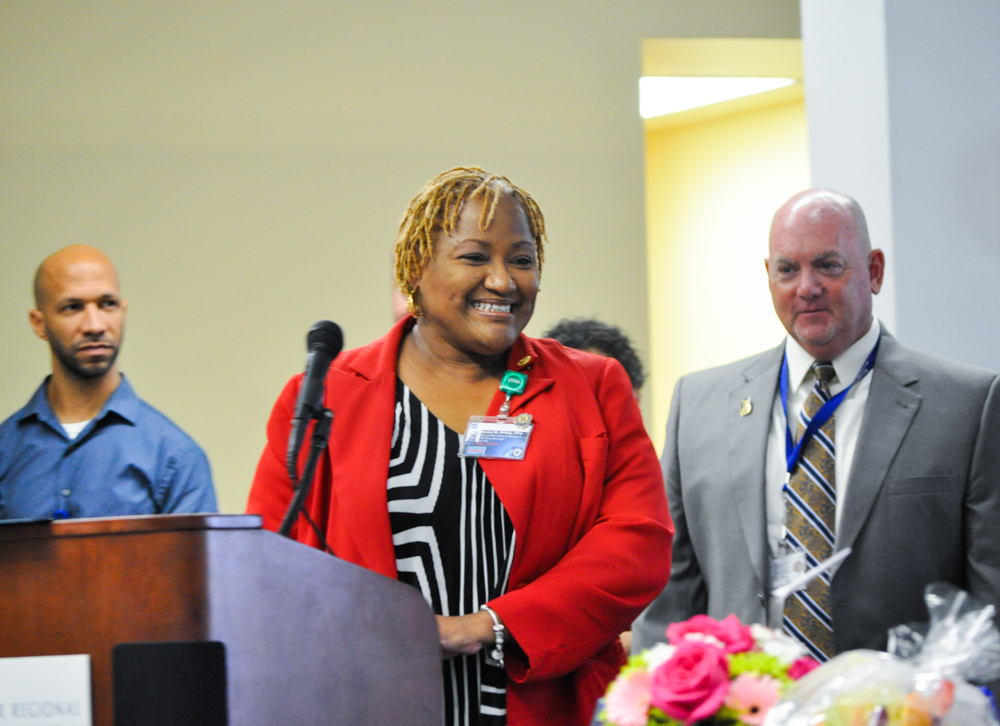 Kim, a radiologist, said it was an honor to have been a part of working to improve the quality of health care on St. Thomas over the years.
Dr. Heath, a cardiovascular surgeon who performed one of the territory's earliest heart surgeries and served twice as commissioner of the Department of Health in the Virgin Islands, used the occasion to impart some wisdom to the crowd.
"My father taught me to live by the 3 A's," said Heath. "Be Available. Be Affable, be kind. Be Able. And stay able."
Sen. Myron D. Jackson, who made a few remarks at the ceremony, said he was just a child when Dr. Heath returned to begin practicing medicine in the V.I. He said his own mother and grandmother, who also worked in healthcare, lived downstairs from Heath's family.
"Service and healthcare were part of my life for most of my upbringing, so I understand the dedication that is required," said Sen. Jackson.
Sen. Justin Harrigan Sr. also offered remarks at the ceremony. Also present was a representative from Sen. Jean Forde's office and St. Thomas administrator Lawrence Boschulte.
Those honored for 20 years and longer of service included Marilyn Ayala-Johnson, Margaret Colbourne, Daisy F. Joseph, Dr. Sidney J. L. Comissiong, Veronica O'Brien, Cherille Ray, Dr. Elizabeth Barot, Julia Meyers, Dr. George Rosenberg, Kim, and Heath.