School may be out but the work is just starting for young sailors from the US Virgin Islands who have started an intensive week of competitive sailing in Antigua
The nine sailors from St. Thomas, St. Croix and St. John are competing in the 2015 North America Championship which has attracted 163 sailors from 23 countries.
With a 10-day program that includes training, five days of fleet racing and one day of team racing, these young sailors have a busy schedule from July 3 until July 13.
The USVI Team members ranging between 11 and 15 years of age include Mateo Di Blasi from St John; Victoria Flatley, Mia Nicolosi, Teddy Nicolosi and Julian van den Driessche from St Thomas; Mathieu Dale, Steven Hardee, Rider Odom and Lake Sanford from St. Croix.
Together with their coach Argy Resano, these sailors have competed in a number of local and international events this year. The North American Championship is among one of the top international events for this popular dinghy class.
Event information and results will be posted at: www.optinam2015.or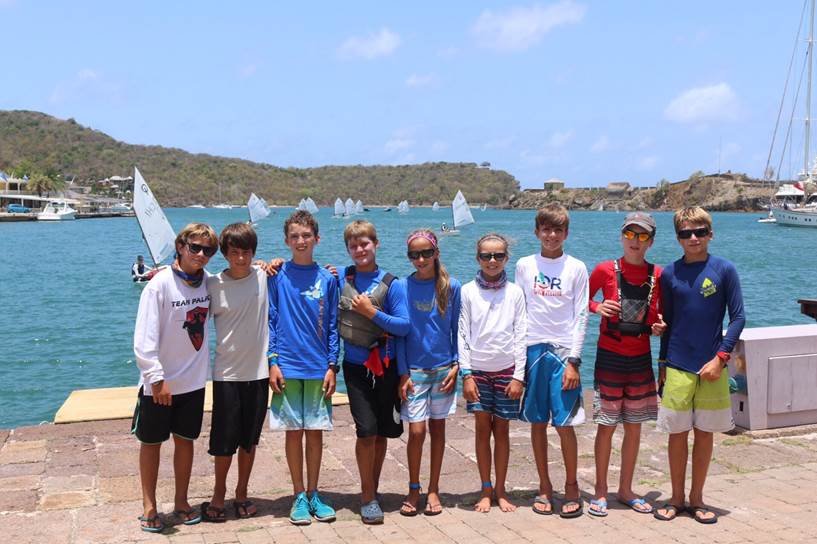 g