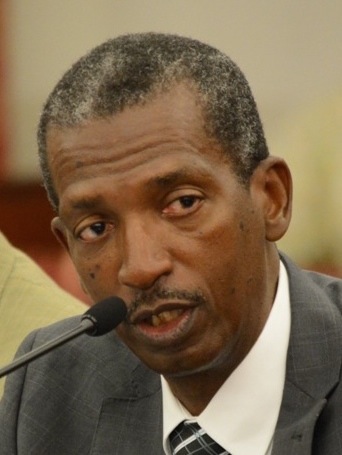 Public Works has to change its arrangements with Varlack Ventures and Transportation Services for two new government boats between St. Thomas and St. John to keep federal funding, acting Commissioner Gustav James told the Senate Committee on Housing, Public Works and Waste Management.
The leases are also too generous, "where the operators basically got the ferries for one dollar," while the agreement allows the operators to deduct depreciation of the government-owned vessels, James said Monday.
"We have to modify it," James said when Sen. Novelle Francis asked about the lease agreement with the operators. "We do have a request from the (federal government) on the way we manage the agreement with the ferry operators," he said.
The V.I. government handed the boats over to the operators at essentially no cost and left it to the operators to collect, record and keep the money, James said, noting that the Public Services Commission regulates the routes.
"The way the federal officials expressed it, they … want Public Works more involved with operating the ferry," James said. "We will not be operating the ferry," he added.
James said, "It would be more amenable (to federal officials) if we processed all the funds from the ferry through the government accounts. Right now the ferry operator collects the funds and runs the ferry and the money never comes into government hands."
Sen. Justin Harrigan asked James, "I understand you said we leased the ferries for $1? Is that correct?"
James said that was correct. "In the past, in the previous administration, ferries were deemed to be unprofitable, in the sense that the Legislature and V.I. government actually subsidized them," James said.
"That subsidy was paid when the operators actually ran their own vessels," he continued, adding, "When we switched over to government-supplied vessels, that attitude was not changed. I am not in agreement with that," he said, adding that depreciation costs deducted in the past "should be more or less a revenue stream now."
James said he wanted to look into changing that, when the federal government, which funds the route, requested its changes.