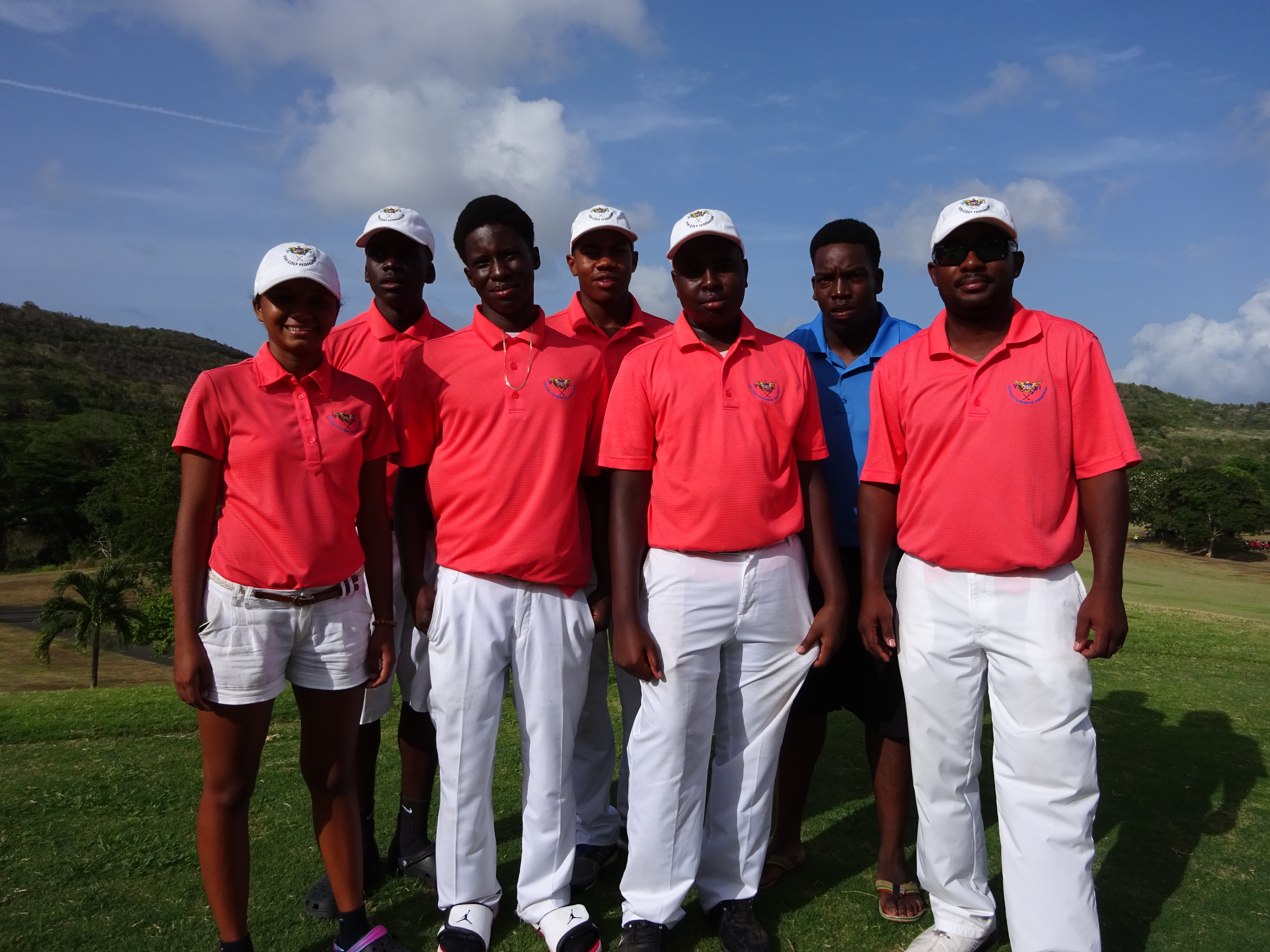 Last week, the Virgin Islands Golf Federation hosted the Caribbean Golf Association Junior Championships (CGAJC) at Carambola Golf and Country Club where five of the Virgin Islands' team members competed against youth from eight other islands.
Under the guidance of coach Cletis Clendinen and team manager LaVerne Slack, golfers Keshawn Peets, Cosmo Williams, Annamarie Morales, LaVonte' Blyden, Ricky James and Beresford "BJ" Lynch — three from St. Thomas and two from St. Croix — demonstrated proficiency and determination. Their love and commitment to the game was evident at the three-day tournament, held July 7-9.
This was St Croix's second time hosting the CGAJC with participants from the Bahamas, Barbados, Cayman Islands, Dominican Republic, Jamaica, Puerto Rico, Trinidad and Tobago, and the U.S. Virgin Islands.
Cosmo Williams was once again the tournament director, assisted by Nevins Phillips, golf director and president of the association, which is based on St. Thomas. Williams says he was in charge of only the golfing aspect of the tournament, but he knows from previous experience the tremendous logistics required to host and house 10 teams with players, coaches and parents and even some siblings, provide transportation and food, as well as pull together volunteers.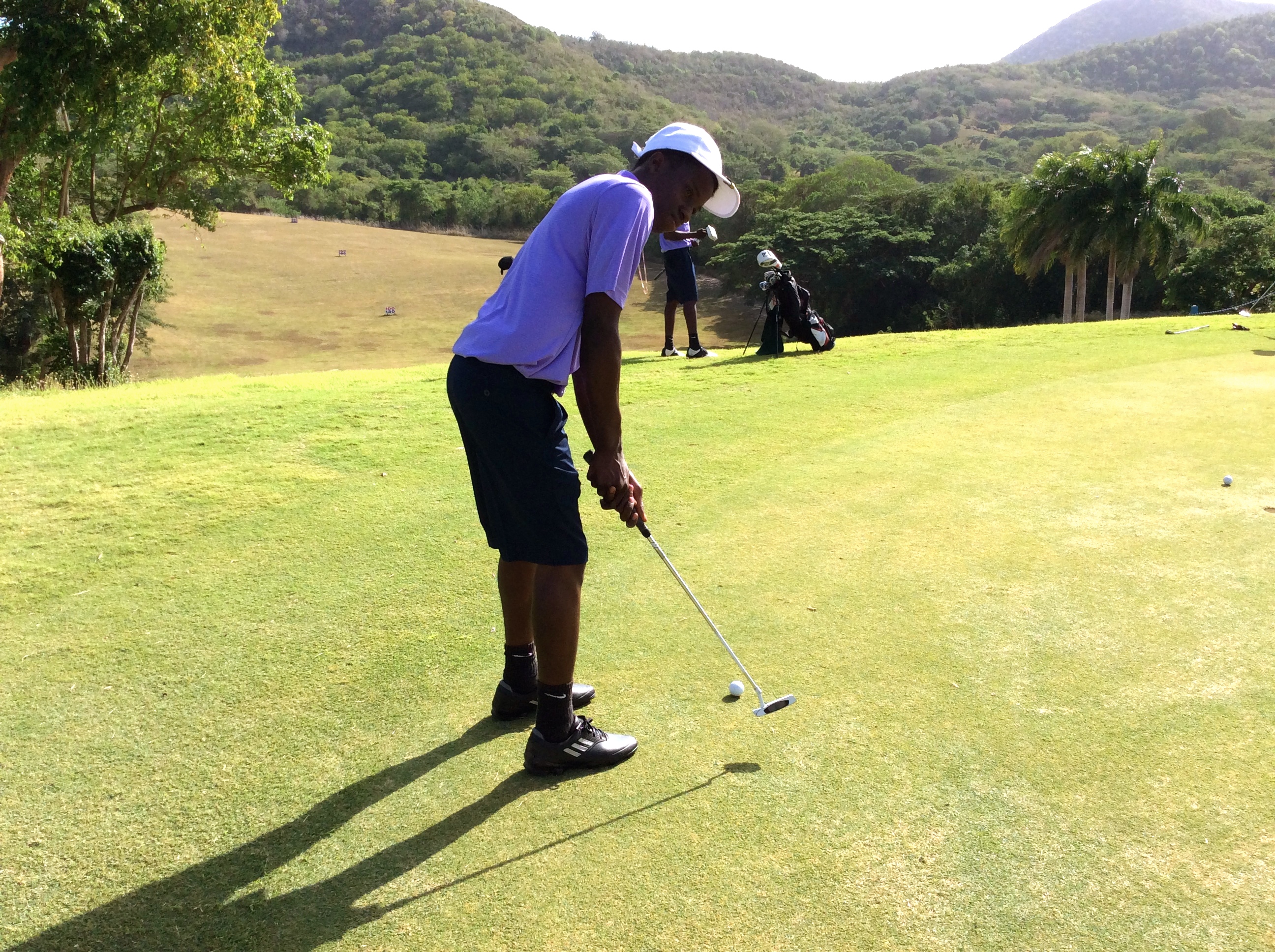 While golf has been donned a "gentleman's game," these Caribbean youth are revamping that notion to be more inclusive and diverse, and are demonstrating that they have what it takes. The only girl on the team, Annamarie Morales, from the St. Croix Educational Complex, has been playing since she was seven years old, and she has participated in four such tournaments. She said, "I love the mental and physical challenge of golf."
Her favorite player is Murray McLlroy, and she urges fellow Crucians in her age group to check out the game, "as it is fun and interesting."
Keshawn Peets, also from St Croix, was introduced to golf by his father Ken, also a golfer, and has been playing since he was five years old. He plans to continue playing all the way to college and beyond. This confident 16 year-old golfer attends Central High School.
Beresford "BJ" Lynch, 16 years old and from St. Thomas, was also introduced to golf by his father, but he credits a family friend, Buddy Smith, for taking him under his wing and giving him the guidance he needed to develop his skills. He loves golf and is confident he will play in college before deciding if he will go professional. Ricky James likes the game and being out on the green. LaVonte Blyden, who has been playing for 10 years and has participated in seven tournaments, said, "What I like about golf is that you never play the same way twice." His best score thus far is 79, and he thanks his mentors, Art and Conrad.
The Puerto Rican team won the championship, and the V.I. placed seventh. The notion that golf is simply a leisurely sport is not quite accurate; it is also arduous, requiring a keen focus. These young golfers were out on the green from about 8 a.m. until 2:30 p.m., under the hot sun, often carrying their own golf bag and maintaining their own scorecards.
LaVerne Slack, the team manager, got her sons involved in golf 10 years ago when she saw an advertisement in the newspaper offering free golf lessons to children 7-17 at Mahogany Run, St. Thomas. Slack likes golf for her sons because she said, "It teaches them honesty, discipline and integrity. The comradery you find on a golf course is not evident in any other sport. Golf is real classy; it is a sport you don't have to worry about injuries, and you can play as long as you can swing a club."
Those parents who are interested in getting their sons or daughters into golf, should contact Nevin Phillips, golf director, at 777-6006. Gov. Mapp has pledged his commitment to expand the sport in the territory. Who knows, the V.I. probably has several future Tiger Woods.