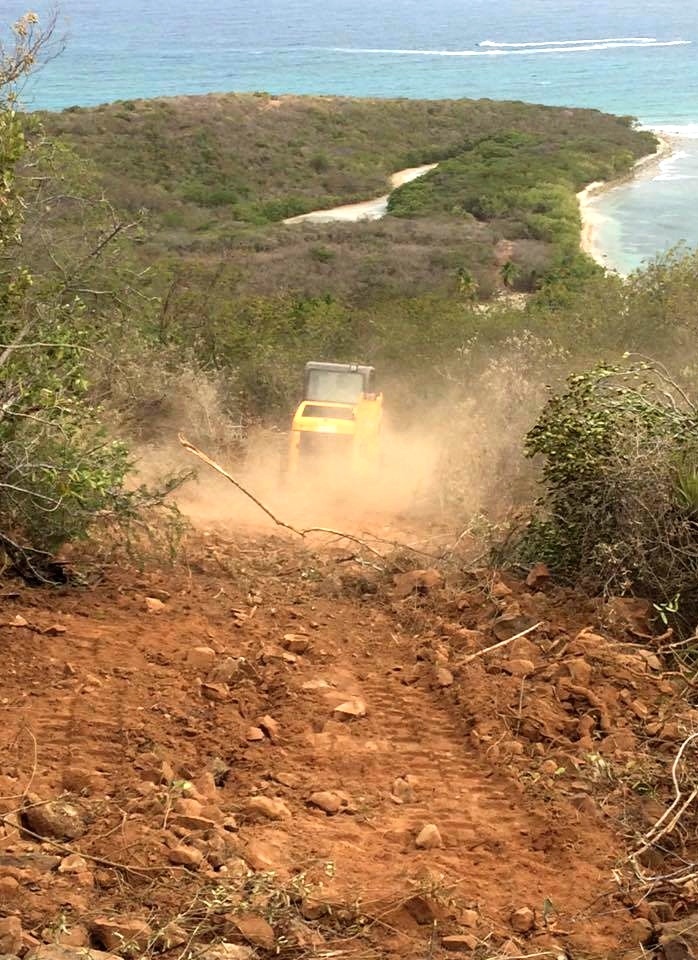 The V.I. Department of Planning and Natural Resources is investigating reports made by concerned residents that permits issued to Sanctuary Holdings LLC in 2014 for the construction of Abi Beach Bar may have been violated.
The beach bar, located near Green Cay on the South Shore of St. Thomas, was accessible only by boat when it opened in January, but land access has recently been opened to the site. The area is also a nesting ground for endangered sea turtles.
DPNR media relations coordinator Jamal Nielsen said construction at Abi Beach Bar is now being investigated, but the department has not yet determined whether or not the business is in violation.
But a source close to DPNR said that Abi Beach Bar appears to have exceeded the amount of development permitted by the department's Coastal Zone Management division. The source said that CZM approved only the pouring of concrete slabs on which the beach bar would place removable "cabanas" for shade, and also the placement of a mobile food truck and portable toilets.
A building permit posted at the Abi Beach Bar property lists approved construction of a "mobile bar/restroom/self-containing septic" at an approximate cost of $70,000. Development projects whose structures are valued at over $75,000 require a major CZM permit, which involves a public hearing.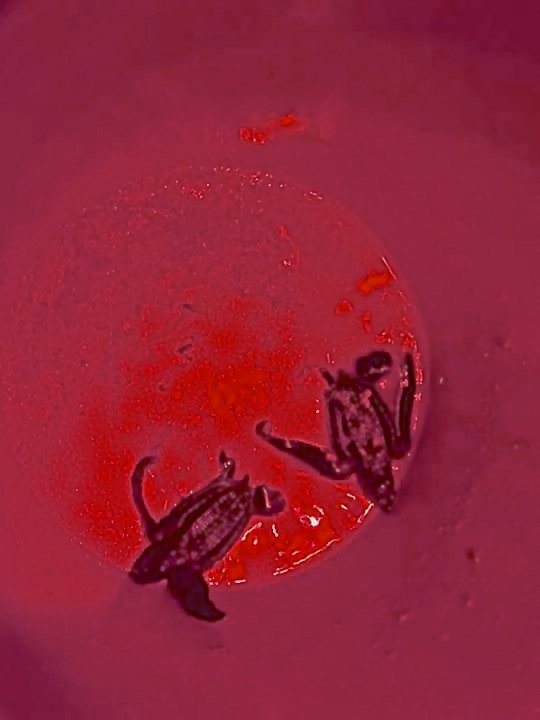 Currently Abi Beach Bar has a permanent bar structure, a food truck, a shipping container gift shop, nonportable restrooms, a wooden concert stage, a volleyball net, rows of beach chairs, and three cleats on poured concrete for visiting boats to tie up to. Neighbors of the property have also reported substantial clearing and cutting of roads in the hillsides around the area.
Requests to view records made to DPNR's permitting office had not been answered as of Tuesday evening.
Sea turtle nests have been sectioned off by the beach bar, but the V.I. Source has obtained photos of newly hatched leatherback turtles in what appear to be buckets that were uploaded to Facebook by bar patrons. The context of the images was not immediately clear.
Abi Beach Bar's Facebook page, as well as employees of the bar, have advertised turtle hatchings as an attraction to lure visitors to the site.
Loss and degradation of nesting sites is one of the largest threats to leatherback turtles, according to the National Oceanic and Atmospheric Administration. The species is protected by the federal Endangered Species Act of 1973.
Residents of St. Thomas's South Shore also expressed concern and confusion that some of the construction and clearing at Abi Beach Bar appears to match parts of a master plan for a major St. Thomas development called Sanctuary Cove posted on the website of Leisure and Recreation Concepts Inc., a Texas-based research, design, consulting and management company.
The five-phase project by LARC includes plans for a water park, a miniature golf course and an aquarium. The plans can be viewed at www.larcinc.com.
LARC did not return phone calls made by the Source on Tuesday.