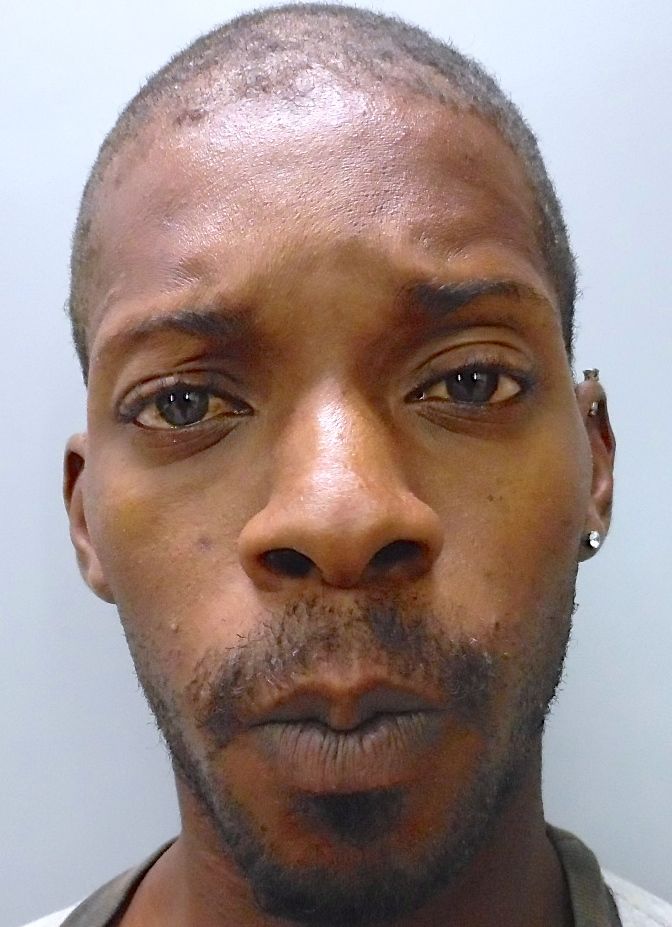 Jaydee Brathwaite, 28, was arrested Thursday around 4:30 p.m. after allegedly raping a woman hiking the Ram Head trail near Salt Pond Bay that same morning. Police and V.I. National Park officials said Brathwaite was charged with first-degree rape.
The victim made it back to nearby Concordia Eco-Resort, where she participated in a work program, and was transported to Myrah Keating Smith Community Health Center. Myrah Keating staff reported the rape at 10:38 a.m. Thursday.
"She ID'd him at the police station," Concordia manager Wayne Lloyd said Friday of Brathwaite.
Lloyd said the woman was devastated by the attack and asked that her age also not be used to protect her identity.
He said Thursday was the woman's last day to volunteer at Concordia, and she flew back to the states Friday morning after spending the night at Myrah Keating.
Lloyd said she also suffered abrasions.
The victim had the presence of mind, however, to take the suspect's photograph as he walked in front of her on the trail, Lloyd said.
"He told her he was walking her back to the parking lot and told her he had a gun," Lloyd said.
He said Brathwaite allegedly stole her room key but since it didn't have her room number on it, she told him the wrong room.
Lloyd said that the woman was sobbing when she told staff members what had happened. He said staff members took her to Myrah Keating on Thursday and accompanied her to the airport on Friday.
The Ram Head trail and Salt Pond are in the V.I. National Park, and park Superintendent Brion FitzGerald said Friday that park rangers and police officers located Brathwaite at a house in the Salt Pond area where he was arrested by police.
Lloyd said, "They dragged him out of his grandfather's house."
The Police Department press release gives Brathwaite's address as Mandahl, which is adjacent to Salt Pond and Concordia.
Lloyd and others indicated that Brathwaite appears to have mental health issues. And this was not Brathwaite's first brush with law enforcement, they said. "But his behavior has been escalating," Lloyd said.
Lloyd said Brathwaite has allegedly been harassing other Concordia guests, mainly women who were by themselves. Lloyd said Brathwaite's also bothered local women who use the trail.
"I've reported him many times and taken statements from guests. I've talked to the police endlessly," Lloyd said.
He said Brathwaite has been spotted naked and masturbating on the Ram Head trail and that he's been caught touching younger girls. Both those incidents were noted on Trip Advisor by visitors.
Lloyd said that Brathwaite first came to his attention in November 2012, when he showed up at Concordia's restaurant accusing Lloyd of cursing him out using Concordia's public address system.
The latest came several months ago when Brathwaite allegedly accosted Coral Bay residents Clare and Doug Weaver while they were at Salt Pond. Doug Weaver said Brathwaite tried to kick them off the beach.
"He said I shot him even though he had no bullet wounds," Weaver said.
Weaver said he posted a warning about the incident on Facebook, and the park contacted him to ask him to file a complaint.
FitzGerald said Brathwaite was charged with disorderly conduct after the Salt Pond incident.
Weaver accompanied a park ranger on July 28 to U.S. District Court on St. Thomas for Brathwaite's court appearance. Brathwaite didn't show up, they said.
FitzGerald and Weaver said the magistrate issued a subpoena, a piece of paper telling Brathwaite to show up.
"We were looking for him to issue the subpoena," FirtzGerald said of the weeks between the time he didn't show up at court and the alleged rape.
Weaver and FitzGerald both said a warrant for Brathwaite's arrest would have been more appropriate given the long list of alleged offenses he'd committed.
According to Weaver, the lawyer from the U.S. Justice Department prosecuting the case didn't tell the magistrate about all times Brathwaite had allegedly accosted people.
Given the long history of escalating attacks, Lloyd said he was "trashed" by what happened to one of his staff.
FitzGerald added, "I had trouble sleeping last night."