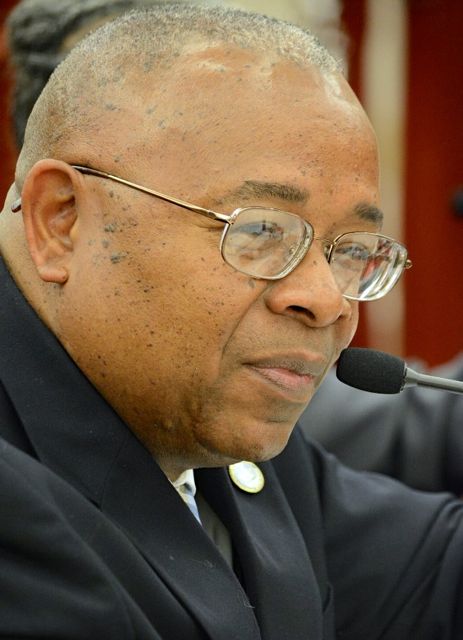 The V.I. Public Services Commission joined a slew of government agencies, including the V.I. Olympic Committee, Labor Management Council and carnival committees, presenting budgets Monday after a week of storm delays.
The PSC, a seven-member commission of volunteers, regulates all public utilities in the territory, including electric and water, telephone and cable, ferry franchisees and the V.I. Waste Management Authority.
Executive Director Donald Cole said the PSC has been seeking legislation clarifying its regulative authority, especially over the government-owned WAPA.
Cole also said the PSC could use a paid, professional commission, instead of volunteer members, due to the technical and urgent nature of the work, echoing sentiments he raised in years past as a member of the PSC and later as a senator.
Sen. Marvin Blyden asked what could be done to have a fully functioning commission.
PSC Legal Counsel Boyd Sprehn said that many commissions have a quorum that is defined as a majority of all members, but the PSC must have at least four members regardless of how many members are on the commission at any given time. As a result, he said, "we must have four for a quorum, even though we only have four of the seven seats filled," he said.
"Right now that is a very challenging prospect," he said, recalling recent meetings where former PSC member Sirri Hamad had to attend to family in Syria and Hamad joined them to make quorum by sitting in an Internet cafe in Syria in the middle of the night.
"There are two ways to fix it," Sprehn said. "One is to appoint more members to the commission. And the other is to change the definition of a quorum."
For Fiscal Year 2016, the governor's recommended budget for the PSC is $1.75 million, which is in line with the agency's budget request. V.I. Labor Management Committee administrative assistant Yirah Farrington presented that small agency's recommended FY16 budget of $175,000. Angel Morales, president of the Virgin Islands Olympic Committee, shared a budget request appropriation of $ 300,000 to continue to support the 23 member federations and provide training and competition opportunities for all our athletes. The governor's recommendation for FY16 is $180,000. Ilene Garner, vice chair of the Virgin Islands Career and Technical Education Board, made a budget request of $617,000, slightly more than the $600,000 recommended in the governor's budget. The governor's proposed budget would be a 5 percent reduction from the year before. The CTEC Board administers vocational education programs in coordination with the V.I. Education Department. It has nine volunteer members. Board Chair Aubrey Lee and others said the board really needs more than that to get its programs running properly.
Pressed to say what CTEC really needed, Executive Director Daniel McIntosh said it would really need between $800,000 and $1,000,000 per year, for the next three years.
The Senate committee also voted to send on a $2.6 million appropriation transfer for the Department of Education. Department officials said they needed much more money for utility bills than was budgeted for the current year. There was no opposition to the transfer.
The meeting originally scheduled for Friday had been rescheduled due to the threat of inclement weather. Finance Committee Chairman Clifford Graham said they will be playing catch up and will "try to get all of the respective departments and agencies in so we can complete the budget process."
Committee members present included Graham, Blyden, Sammuel Sanes, Myron Jackson, Terrence "Positive" Nelson, Tregenza Roach and Kurt Vialet. Noncommittee members Sens. Janette Millin Young and Justin Harrigan Sr. were also present.