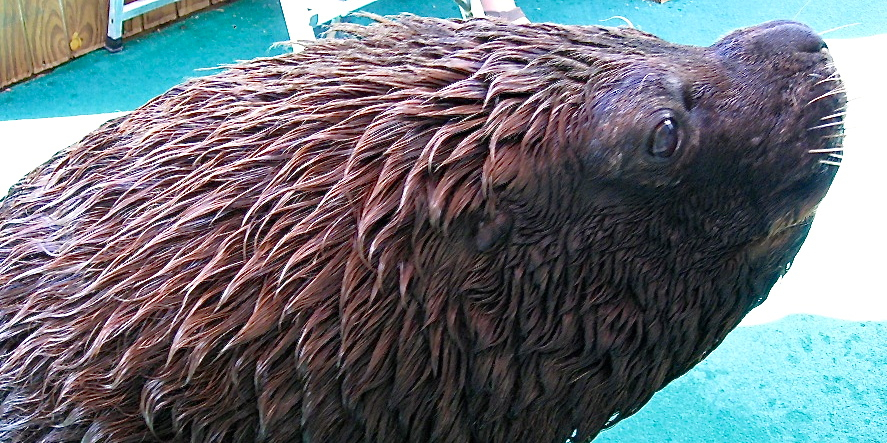 A partnership between Coral World and the University of the Virgin Islands has given one local graduate student studying male South American sea lions the chance to publish some groundbreaking research on their metabolic rates and aerobic dive limits.
Madeline Arencibia presented her findings a few weeks ago at the International Marine Animal Trainers Association and will again be defending them in less than a month as she works toward completing her master's degree.
Coral World curator Lee Kellar said Arencibia's thesis is unique in that there is currently no research out there focused on the male South American sea lions and how far they can dive before coming up for air.
The research was inspired by Arencibia's advisor Paul Jobsis and his work over the past year with Coral World's sea lions.
"Animals that dive underwater can go under for a certain amount of time and then go right back down again," Kellar explained Thursday. "If they go under for longer than what their dive limit is, then they go anaerobic, which means they're operating with an oxygen deficit and so then when they come to the surface, they have to spend more time there catching their breath."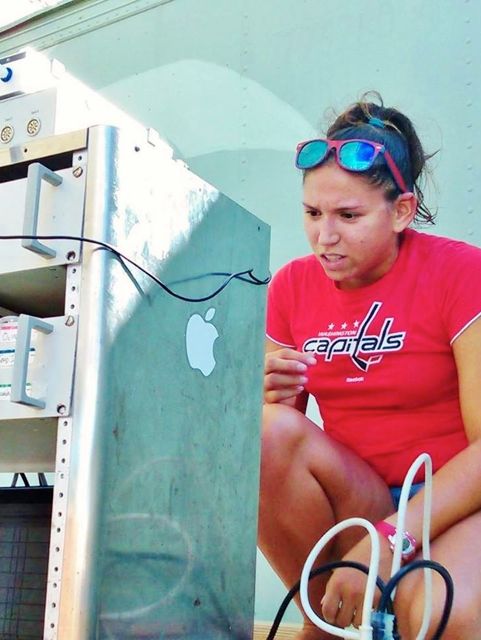 Finding the dive limit allows marine scientists and regulatory agencies to look at how the male South American sea lions behave in the wild and how much energy they expend diving underwater to catch fish. In areas that are less populated with food, the sea lions would have to dive further and possibly burn more calories than they consume, Kellar said.
"This is definitely a problem," he added. "And it's important information to have we start looking at South American sea lions in the wild, how they interact in areas with fisheries and how they have to dive deeper or stay underwater longer to catch fish."
"It's possible that they can expend more energy diving then they get from the fish they eat and this research can help regulators figure out how far fishing boats should stay away from rookeries and things along those lines."
As many as six sea lions a day are captured in fishing nets in the areas in which they live and figuring out how to "balance the needs of man with the needs of the animals" is important, Kellar said.
"And putting out as much information as you can gather allows those agencies that regulate fisheries to make the right decisions," he added.
At Coral World, Arencibia's research focused on the two male sea lions and also finding their metabolic rate.
"This was also important information by itself, as it helps to support the optimal care for sea lions at Coral World," Arencibia said in a statement this week. "The metabolic rate helps us determine how much energy the sea lions are using and consequently how much they need to eat."
Kellar said Arencibia will defend her master's thesis later this month. The document will then be published and kept at the UVI library, but then will be made available for "scientists around the world."
"Our goal here at Coral World is to make sure we get more grad students who might be able to carry this program on a bit further, working with some additional animals both here and other facilities around the Caribbean and United States," Keller said.
"This is an important thing for all of us," he added, "especially if we want to learn more about the animals that we have and give our students to opportunity to gain knowledge and boost their careers."