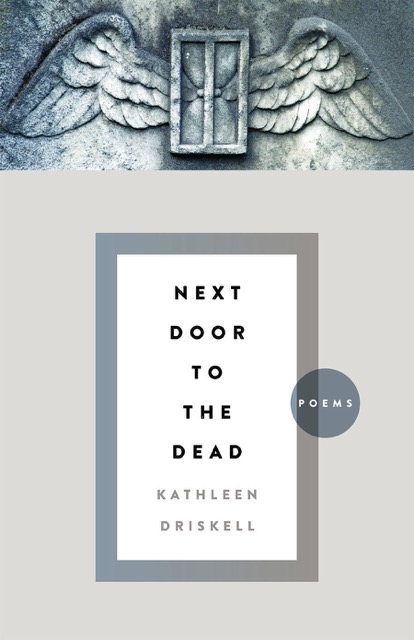 "Next Door to the Dead" by Kathleen Driskell
c.2015, University Press of Kentucky $19.95 90 pages
Things are stone quiet around the hood this week.
The family down the street is on vacation, the lady near them has been ill, and the woman across the way is busy with work. The guy next door, alas, has gone to stay in a city he'll never leave, in a neighborhood of granite.
In "Next Door to the Dead" by Kathleen Driskell, you'll read about that place.
Depending on your frame of mind, an old cemetery can be a place of peace or somewhere haunting and sad. Driskell doesn't indicate which thought her family had when they purchased an old church to remodel into a house, but the former preacher laid to rest any concerns, saying that the nearby cemetery was "full up long ago."
Just a month went by, and there was a hearse …
Here Driskell writes of those "new patriots of this strange country."
There's "the Blue Ribbon Baker" who wasn't afraid to die because her accomplishments on earth sustained her and she was sure she'd rise, "like a yeasty hot cross bun" into the arms of Jesus. The Snake Handler is buried with his Bible, Driskell says, along with "the remains of the snake that left two… gashes in the preacher's cheek."
Harland Sanders lies nearby, as does his wife, Claudia, who seemed to be an afterthought on his monument. Former slaves rest in marked graves, while a young man who stopped to give aid to a beautiful young woman lies in Driskell's neighborhood because, in the course of his service, he was hit by a truck and "flew through the air like an angel…"
A grave from more than 150 years ago is the oldest one. A teenage girl lies beneath the newest marker; her father dug the hole in which her ashes rest.
The cemetery's mower comes almost every Saturday to maintain his son's grave, and that of others. And someone brings plastic flowers that last "longer than a lifetime…"
"I never plan to knock," Driskell says about visiting these neighbors, "wouldn't want to intrude… though I suppose that's what each lying here said, when he or she dropped in to visit the dead."
Admit it: you're curious, aren't you? Living next to a cemetery must be spooky, or it could be serene. In Driskell's poems, it's a little of both, as well as a chance to let imagination soar.
In "Next Door to the Dead," Driskell alternates between noting the poignancy of the graves near her family's home and storytelling about the lives of the dead, based on their epitaphs.
Of course, there's plenty of emotion in the former, which also serves to remind readers that death is always nearby. The latter is filled with flights of fancy, secondhand regret and a bit of humor.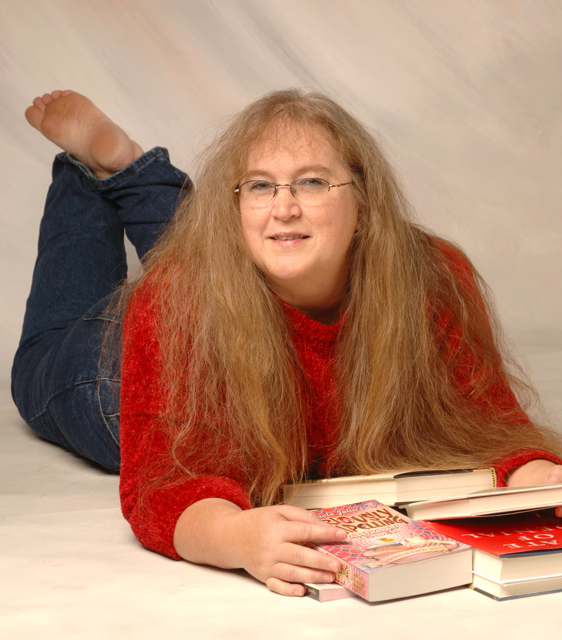 If you're not normally someone who chooses poetry to read, give "Next Door to the Dead" a try. Metaphors are few here, which makes it accessible to everyone. And besides, what's an epitaph except poetry etched in stone?
__
The Bookworm is Terri Schlichenmeyer. Terri has been reading since she was 3 years old and never goes anywhere without a book. Her self-syndicated book reviews appear in more than 260 newspapers.