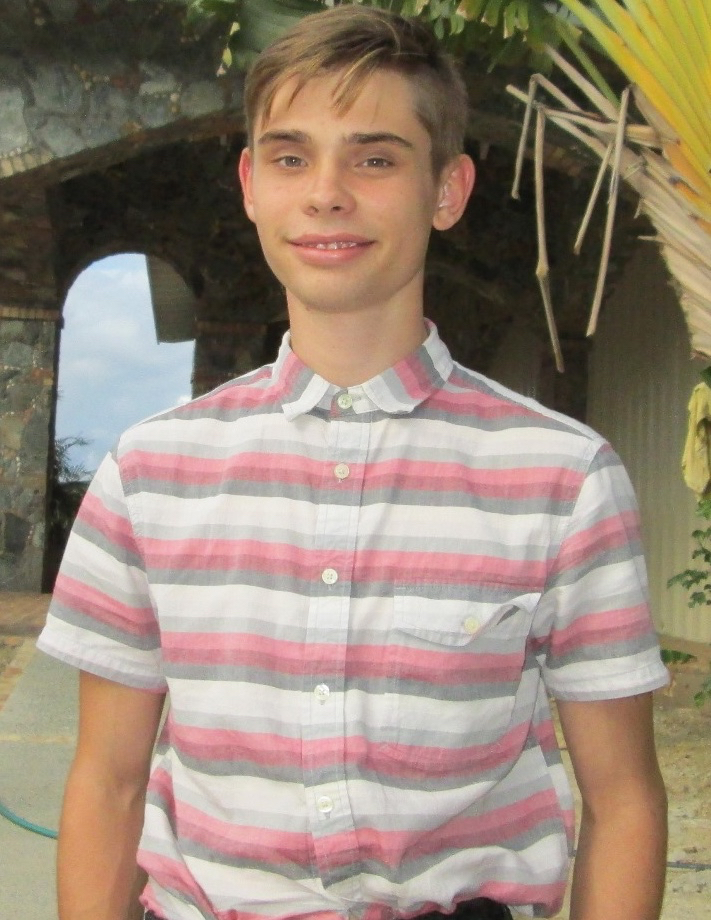 With a taste of the bigger world on his resume as a delegate to the World Food Prize, Gifft Hill School senior Alex Raymond, 18, wants more.
"I'd like to travel to different countries to gain a greater perspective on those people," he said.
In mid-October, he started with Des Moines. It's the site of the World Food Prize, an annual conference where food and agriculture professionals from around the world gather to honor one of their own for efforts to alleviate hunger in developing countries. The conference includes a student component, and Raymond was picked to attend based on an essay he wrote.
"It was about tackling malnutrition in Laos," Raymond said, launching into a discussion on the factors surrounding the issue.
He said that in Laos, people get 80 percent of their calories from white glutinous rice rather than more nutritious fare.
Raymond said he sees it as a cultural attitude leading to malnutrition.
His conversation on Laos segued into a discussion on one of the things he learned at the World Food Prize conference. He said that a participant presented a paper on the reason for iron deficiency in Cambodia residents. He said it's because it's cheaper to buy aluminum cookware than iron, which means there is no source of iron to leach out of the pots into the food during cooking.
His mother, Lyz Jaeger, said the trip to the World Food Prize was a transformative experience for her son.
"He was exposed to different points of view and got him thinking about thorny ethical issues," she said.
He's been involved in Gifft Hill's agricultural program in one way or another since he started at the school in the seventh grade. The school has ties to the Iowa State University through its Education and Resiliency through Horticulture – usually referred to as EARTH – program, and Raymond learned about growing fruits and vegetables through that program.
Raymond takes advanced placement classes in calculus and government as well as honors classes in physics and English. He said he's had honors English for all four years of high school.
He said he likes Gifft Hill's small size.
"A lot of what I'm learning isn't being lectured to me. It's being discussed with me," he said.
School keeps him busy, but pointing out that he's a teenager, he said he has an active social life. This being St. John, there isn't much to do but go to the beach. However, Raymond said he and his friends get together at each others' houses.
"I do like to talk," he said, adding that the lack of organized social activities means that he's developed close relationships with his friends.
And, he said, he and his friends do head off to St. Thomas for trips to the movies and cheaper restaurants than they find on St. John.
He also stays in touch with friends he made in his native Philadelphia. He returns often to visit his father, Kurt Raymond.
He moved to St. John with his mother and brother Hunter Simpson, now 9 and a student at Gifft Hill. He also has a sister, Rahna Simpson, 23, in Philadelphia.
Raymond credits his parents with his attitude.
"The message was do what makes you happy," he said.
What that means careerwise is still up in the air, but Raymond said it probably means he'll head to college at a school that allows him to design his own degree.
"Or I might have a gap year and travel," he said.