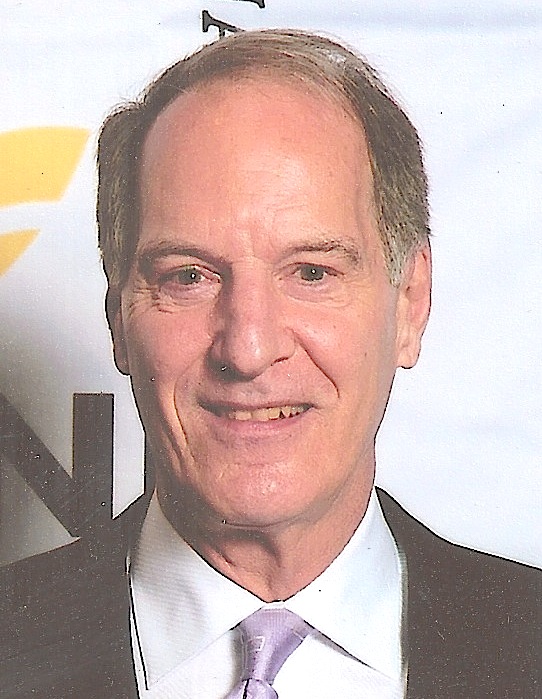 It is interesting to think about the dispiriting spectacle of the presidential campaign from the standpoint of the candidates' visions for America. Most of them don't have one. They either focus on problems and issues or on some special quality that they believe they bring to the table.
In some ways, the exception is Donald Trump, who does have a vision for a new golden age. It is based on his take on current reality, which is pretty grim: rapists pouring over the border, everyone playing us for fools, a wimp in the White House, and a general lack of appreciation of how smart rich people are.
Trump's vision is succinctly captured on his baseball cap: "Make America Great Again." His vision is pretty straightforward in its specifics and reflects a lot of what he and his fans believe to be "traditional" American values, such as nativism, racism and greed.
The vision would be based on getting rid of the undesirables, about 12 million of them, bullying the rest of the world into doing what we want them to do, building a wall to make sure that the undesirables don't come back, and basically letting rich people like him teach us, "the little people," how we can be rich like them.
(As someone has pointed out, there is, in fact, a successful model based on Trump's approach. China built the Great Wall, and, as everyone knows, there are very few Mexicans or Central Americans in China.)
But this is the kind of thing that gives the word "vision" a bad name, much as the first President Bush did when he referred to "the vision thing" as if it were just another campaign ploy.
A true vision isn't "soft." Nor is it utopian or unachievable. Instead, it is a description of what we want a place or a country to look like in the future.
A shared vision, followed by action to achieve it, gives everyone a sense of promise and hope, and a set of goals to shoot for in building that better future.
Lots of places could use a clear vision of a better future. The U.S. Virgin Islands is among them. Like the others, the territory feels stuck, and is also in the grip of a self-fulfilling sense of pessimism. Wherever they exist, these negative realities pose a threat of downward drift and an acceptance of defeat in the face of challenges that are real, but not insurmountable.
What is interesting is that, if you listen to Virgin Islanders, there is, in fact, a shared vision for a better future. All of it built around a set of concrete – and achievable – themes and goals. In some ways, these themes are the same as for other communities, but they all have specific local twists. Here are what seem to be the core themes in a Virgin Islands vision for a better future.
Community peace: Beyond the critical goal of dramatic reductions in violence, there is a longing for the restoration of peaceful communities, with all of the aspects of community life, such as going out at night, that go with the elimination of fear and violence.
Social cohesion: If there is a simple vision statement in this area, it is that the levels of respect and empathy within and across groups would continue to grow year by year. Because there are high levels of trust, people will be able to disagree on issues without fear of being labeled or punished.
A resurgent economy: Particularly for St. Croix, but for the territory as a whole, getting the private, public and nonprofit sectors pulling in the same direction around a set of shared goals to rebuild the economy. And for the tourist industry, generating the same, shared effort to make the Virgin Islands the destination of choice for vast numbers of people.
Technology: In the Virgin Islands, people will make best uses of technology. But they will do so without being obsessed with it and losing sight of many other valuable things in life.
Education: Making Virgin Islands schools centers of learning that outperform high quality schools on the mainland. A heavy lift, but achievable. And in the process, providing a platform for UVI to continue to improve its standing as a center of excellence for higher learning.
Health care: Achieving the challenging goal of providing high quality, accessible and affordable health care to all Virgin Islanders. And, even more important, beginning with young people and extending to all groups, building "healthy communities" in which the values of mind, body and spirit are fully integrated and shared as "signatures" of Virgin Islands life.
Government: Giving Virgin Islanders the government that they deserve by systematically improving the performance and operations of government agencies and, in the process, developing a new generation of talented leaders and managers committed to the future of the territory.
Corruption: When we look across the globe, it becomes increasingly clear that public and private corruption is a major source of social unrest, poverty and failed democracy. In the Virgin Islands of the future, both the reality and the appearances of corruption will have been eliminated. The territory will be seen as a model of transparency in government and business.
Now the hard part. There is a clear distinction between "simple" and "easy." The parts of this vision are pretty simple. None of them is easy. So how do you move things forward, especially in a place where large numbers of people believe that "nothing ever changes here"?
There are a couple of starting points. One is to get all of the "right" people, the territory's "stakeholders," in a room and ask them to modify and refine a vision like the one spelled out above. They then need to answer a simple question: When we look at this vision, what are the challenges, problems and impediments to achieving it?
The answers to that question become the territory's "Action Agenda." Simple, but hard.