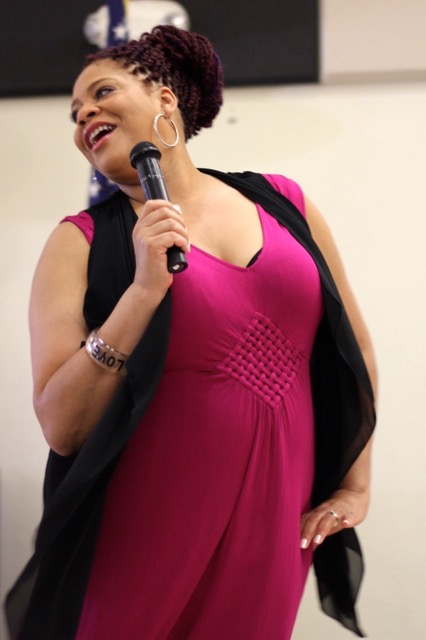 Cancer discussions are generally dark discussions, but the Yvonne Ashley Galiber Foundation tried to change the tone of the discussion with news of healings and some laughter at the fifth annual Breast Cancer Awareness Conference held Saturday in the Great Hall at the University of the Virgin Islands on St. Croix.
The laughter was provided by TV star Kim Coles. The veteran comedian, who played Synclaire James on the hit 90s sitcom "Living Single," and was earlier a star of the popular comedy show "In Living Color," entertained capacity crowds on Friday at two shows at the Pink Spot in Frederiksted.
The conference event Saturday was a bit more serious as Cole, while still cracking jokes, related her struggle with depression. She was one of eight speakers Saturday, but all the speakers adhered to the conference theme – The Healing Power of Laughter.
Coles talked Saturday about her experience growing up in Brooklyn, where, in high school, she decided to be known as the "funny girl" instead of the "fat girl." She said she was elected to class offices, "Not because I had any policies but because I said things like 'Vote for me or I will step on you.'"
She also spoke about her being fired by the Wayans family on In Living Color – how it was at first devastating, but later she came to see it as a positive experience. "I learned to let it go. When you let the bad things go, it leaves room in the heart for the good things."
Dinita Nicole, a certified Reiki master speaker, presented a talk called Healing Practices, in which she said Reiki heals through many ways, including the relief of stress. Reiki methods are not in conflict with traditional medical methods, she said.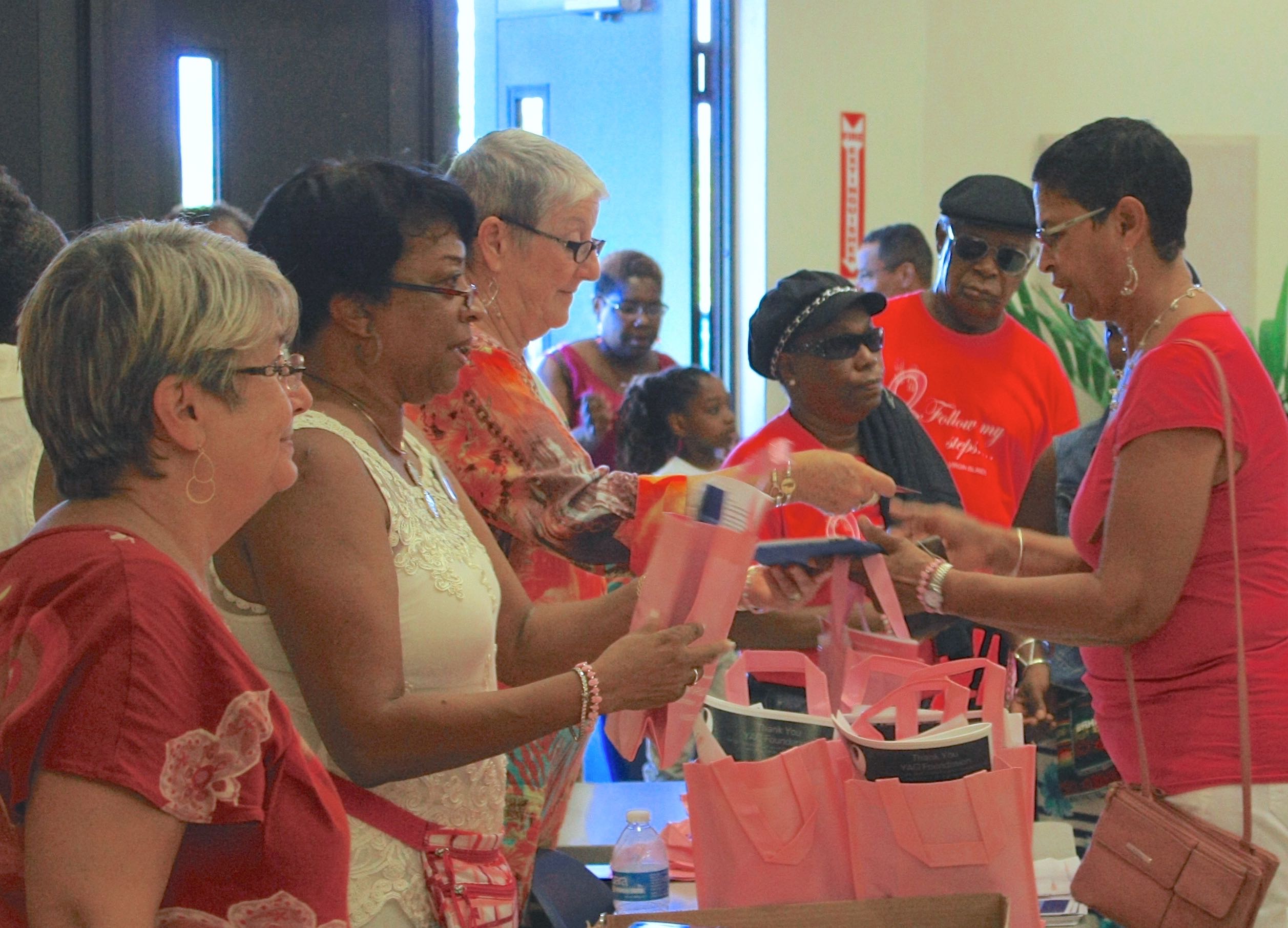 Because of a request by Sen. Sammuel Sanes, this year's conference was expanded to include information about prostate cancer. Sanes gave a presentation about health care laws in the Virgin Islands.
He also revealed his boxer shorts on which were the symbol for the struggle against prostate cancer. He said he was doing it in remembrance of a good friend who died of prostate cancer.
On Sunday, a Breast and Prostate Cancer Walk will begin at 4 p.m. at the Albert Edwards Fish Market, down Strand Street and to the Eliza James-McBean Clock Tower in Frederiksted.
Coles and her husband, Reggie McKiver, a holistic guidance coach, will participate, according to Sanes.
Dr. Regina Flippin gave the opening presentation, Surviving + Thriving – A personal experience: Triple Negative Breast Cancer.
Cassandra Dunn, an organizer of the event and vice president of the foundation, called Flippin's presentation "rousing."
Other speakers Saturday included oncologist Dr. Elizabeth DelGiacco, Continuum Care Inc. founder and president Tracy Sanders, and territorial director of chronic diseases Kathleen Arnold-Lewis.
Arnold-Lewis outlined what is happening with the Virgin Island Cancer Registry. "There has been a lot of talk and little activity," she said about it.
A panel of survivors, caregivers and health professionals finished the program with a "Real Talk, Real People" conversation. It included pharmacist Dr. Kisha Christian, Myrtle Petersen, Jovan Augustin, Dona Browne Jones, Nehemias "Junior" Velasquez and D'Shane Riviere.
The cast from the Caribbean Community Theater's production of "Dream Girls" also performed at the Friday night Pink Spot event.
Coles has also co-hosted daytime talk shows such as "The View" and "Dr. Oz."
The YAG Foundation has provided mammograms and related health services to more than 350 medically underserved women and men on St. Croix since 2007. The Foundation – the only breast cancer awareness organization in the territory – is committed to educating the community about the risk factors for breast cancer and how to cope with diagnosis and treatment, according to Yvonne Ashley Galiber, founder and president of Yvonne Ashley Foundation.
"As advocates for our clients, we are committed through support groups, annual conferences and community outreach activities to serve as agents of action and change in as many ways as possible. Our goal is to help eradicate breast cancer in the territory," said Galiber in a press release.