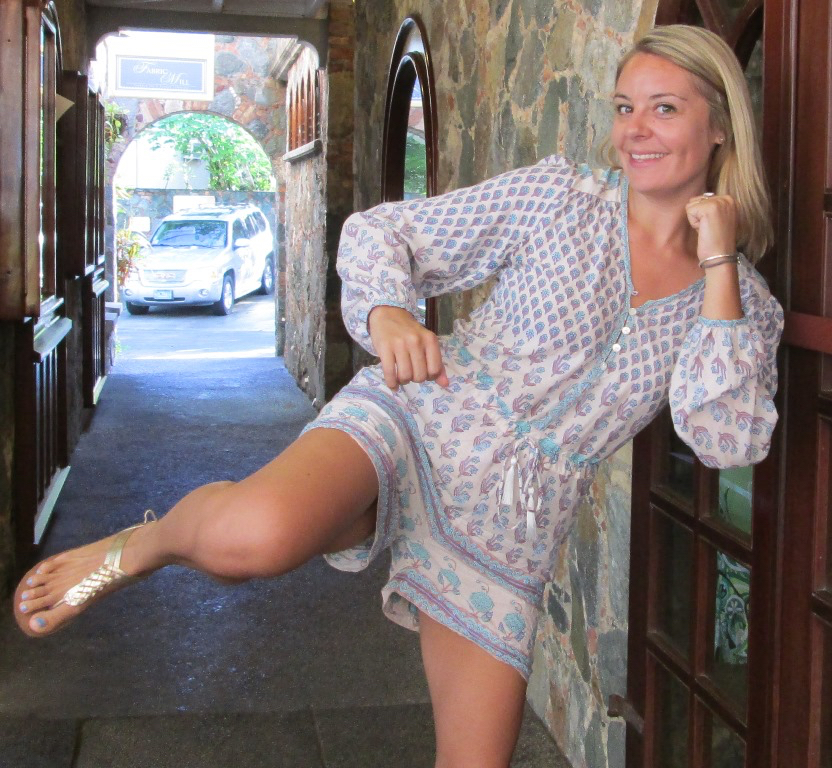 The four instructors at Kickboxing St. John give St. John residents a healthy outlet for their energy and enthusiasm. Everyone is welcome to the drop-in classes.
"It's going to tone and create muscle definition and help with cardiovascular health," instructor Christine Young-Lee said.
The classes last an hour and are held at the Sports, Parks and Recreation building across from the fire station in Cruz Bay.
Young-Lee's classes run at 9 a.m. Mondays and 6:45 p.m. Thursdays. Lindsey Chabot holds classes at 7 a.m. Wednesdays. Serena Gagliotti has classes at 9 a.m. Tuesdays and Thursdays. Sophie Rutnik's classes begin at 6 p.m. Mondays and Wednesdays.
The four women learned to kick box with Yvonne August, who has since left St. John. Young-Lee said they wanted to fill the void left by August's departure so began organizing their own classes.
Young-Lee said she, Chabot and Rutnik teach in August's style.
"High-intensity, interval training influenced with kickboxing moves," Young-Lee said.
While kickboxing definitely helps with weight loss and toning, Young-Lee said it's also good for mental health.
"It helps with fighting depression," she said.
And she said the classes provide a place for people to meet rather than going out to bars.
Young-Lee, 30, has lived on St. John since 2004 after arriving as what was called a four-hour worker at the now-closed Maho Bay Camps. She met her husband, glass blower Greg Lee, on the second day at Maho, and the two got married in 2011.
She said she first got interested in kickboxing as a way to lose "baby weight" after her son Gideon was born in 2012.
"The whole program changed my life. I didn't realize I'd find so much joy," she said.
Gagliotti is part of the group, even though her classes don't include kickboxing. Instead, they focus on high-energy cardio-strength interval training using jump ropes, resistance bands and various types of weights.
"There's a freedom about jump ropes, and you can control your intensity," Gagliotti said.
Gagliotti, 45 and a 14-year St. John resident, said she got into this exercise program to lose weight.
Chabot and Rutnik were not available for further comment.
Novices need not be shy, Young-Lee said. She said that the instructor helps them through the paces, and unlike workouts like Zumba, there is no routine to memorize because the instructors call out the specific exercises.
"People who are not coordinated are able to keep up," she said.
She and the other instructors all put together their own music selections to keep the session moving.
Kickboxing St. John is on Facebook here.