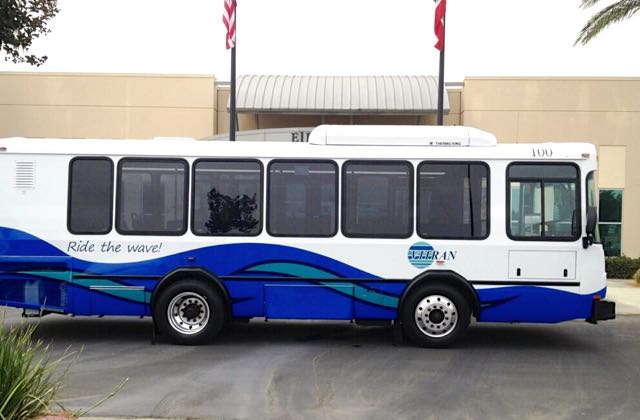 VITRAN is resuming Saturday public bus service on Saturday, after a long absence, according to Public Works Commissioner Gustav James.
The move is a step towards fulfilling a new mandate to provide weekend and holiday bus service. The V.I. Legislature recently passed legislation mandating the return of "weekend" bus service, but without new funding. [Bill 31-0133] During committee hearings on the measure, James said weekend service had been cut due to lack of money, and said resources would play a role in whether or not VITRAN could really comply with an unfunded mandate to provide service.
"Please be assured that we at the Department of Public Works and VITRAN are fully committed to this end," James said in July. "The reason these services are not currently provided has been due to a lack of available funding."
He asked the Legislature to give Public Works "adequate time to evaluate our resources and capacity" and put in weekend service on its own.
But James also said he had been told recently that some federal funds they had been restricting to capital expenses could be used for some limited operating expenses, so there may be a way to pay for it.
"We learned the federal funds are more flexible than understood previously," he said. So the Public Works is going to go back through the grants for areas where it can use funds "to operate more efficiently," he said.
Starting Saturday, VITRAN will offer abbreviated, fixed route service on St. Croix, St. Thomas and St. John. Passengers ride for free Saturday in celebration of the return to service, according to James.
Fixed route bus service will be available during the following hours on each island:
– St. Croix: 8:00 am- 3:30 pm
– St. Thomas: 7:00 am- 1:00 pm
– St. John- 8:00 am- 2:00 pm
The ADA paratransit service will continue its normal operation.