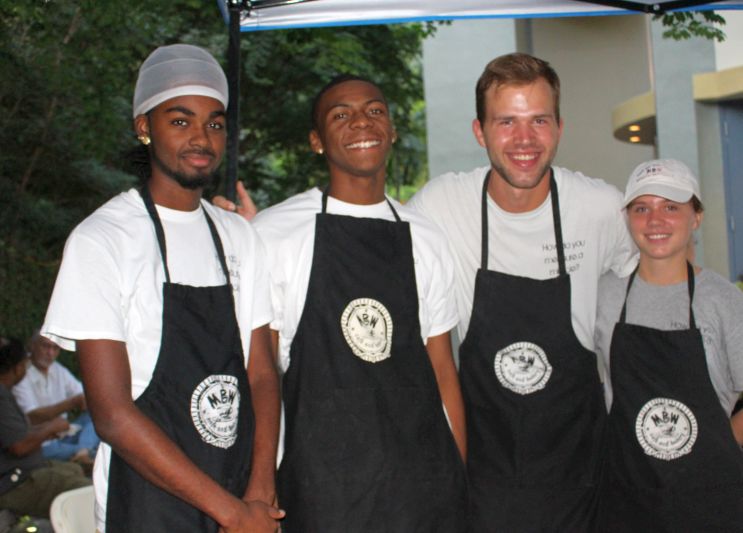 A forum hosted by My Brother's Workshop (MBW) Thursday night gave community members a chance to help the organization brainstorm new solutions for reaching out to or rehabilitating young men involved in crime, gun violence and gangs.
"I have a newsreel from 1939 that shows the same problems we're dealing with now," Scott Bradley, MBW's founder, said during a question and answer segment. "These issues are still there, and the only answer has seemed to be putting our young men in jail, building more prisons and putting in more people."
Taking a look around Thursday, it appeared that part of the problem was also getting the attention of decision makers who could provide the funding and resources needed for the organization to carry out its mission of providing job training and life skills to at-risk young men, ages 16 to 24. Most of the faces in the seats at Antilles' Prior-Jollek Hall Thursday were MBW board members, part of the organization's fundraising team, or community members who have been at other MBW forums. Only one senator, Sen. Marvin Blyden, was in attendance, and Bradley said the organization has had a hard time "connecting" with the heads of the current administration.
My Brother's Workshop Executive Director Jenny Hawkes said the organization is run through a combination of government grants, donations and product income — such as money that comes in through the new MBW Café and Bakery downtown — but the goal is for MBW to become more self-sustaining. The waiting list for MBW grows every day, but finding the money to pay the trainers needed to expand the program is an issue, Hawkes added.
It costs $5,200 to put one young man through the program, which runs from nine months to a year. Federal attorneys speaking on a video shown during the forum said many young men going through the criminal justice system fit the same profile as those going through the MBW program (young, African American, most with not much more than a high school education) and that the cost of housing them for just one year in a federal prison is approximately $36,000.
Others on the video said that many are also suffering from trauma that makes them susceptible to gangs and other groups that bring them in and provide family-like support. Getting to the root of the trauma is part of MBW's mission, and Bradley said that the organization has an almost 1 percent rate of recidivism for young men that come through the program after being incarcerated; the national average is approximately 85 percent.
Providing more vocational solutions, such as classrooms or whole schools, for young men and women within the community was discussed Thursday and Blyden said he's bringing forth a bill that would lay the foundation. Everyone agreed that MBW is carrying out a "critical mission," but said that they could be partnering more with government agencies, such as the Bureau of Corrections, so that the organization can get more funding while providing more outreach.
Bradley said Corrections has had "a standing invitation" for the past eight years.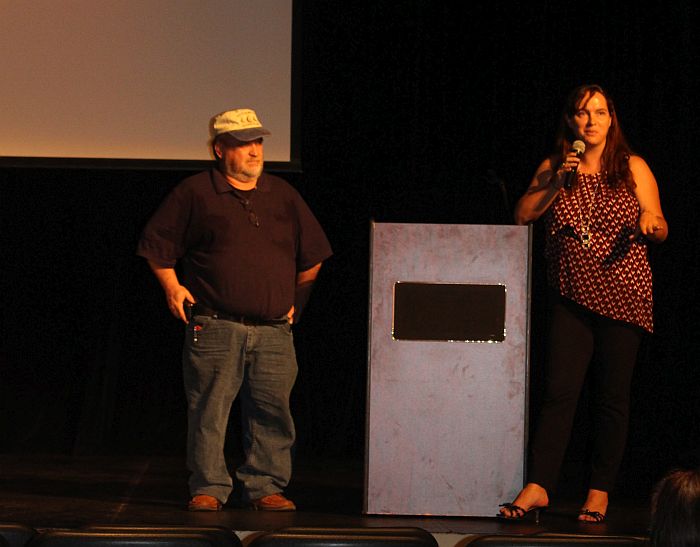 Hawkes said outside the forum that she hopes community members leave Thursday's event with more awareness about the organization and how important it is to the island. MBW is in the process of expanding to St. Croix and plans to add other vocational components and one community member attending the forum said the organization should continue to showcase its successes. Hawkes said, for example, that MBW recently graduated three from its culinary program and two have gotten jobs in local restaurants.
"That was just in the past four months," she said. "It's amazing for us to see that kind of turnaround and it's something we want everyone to know about."