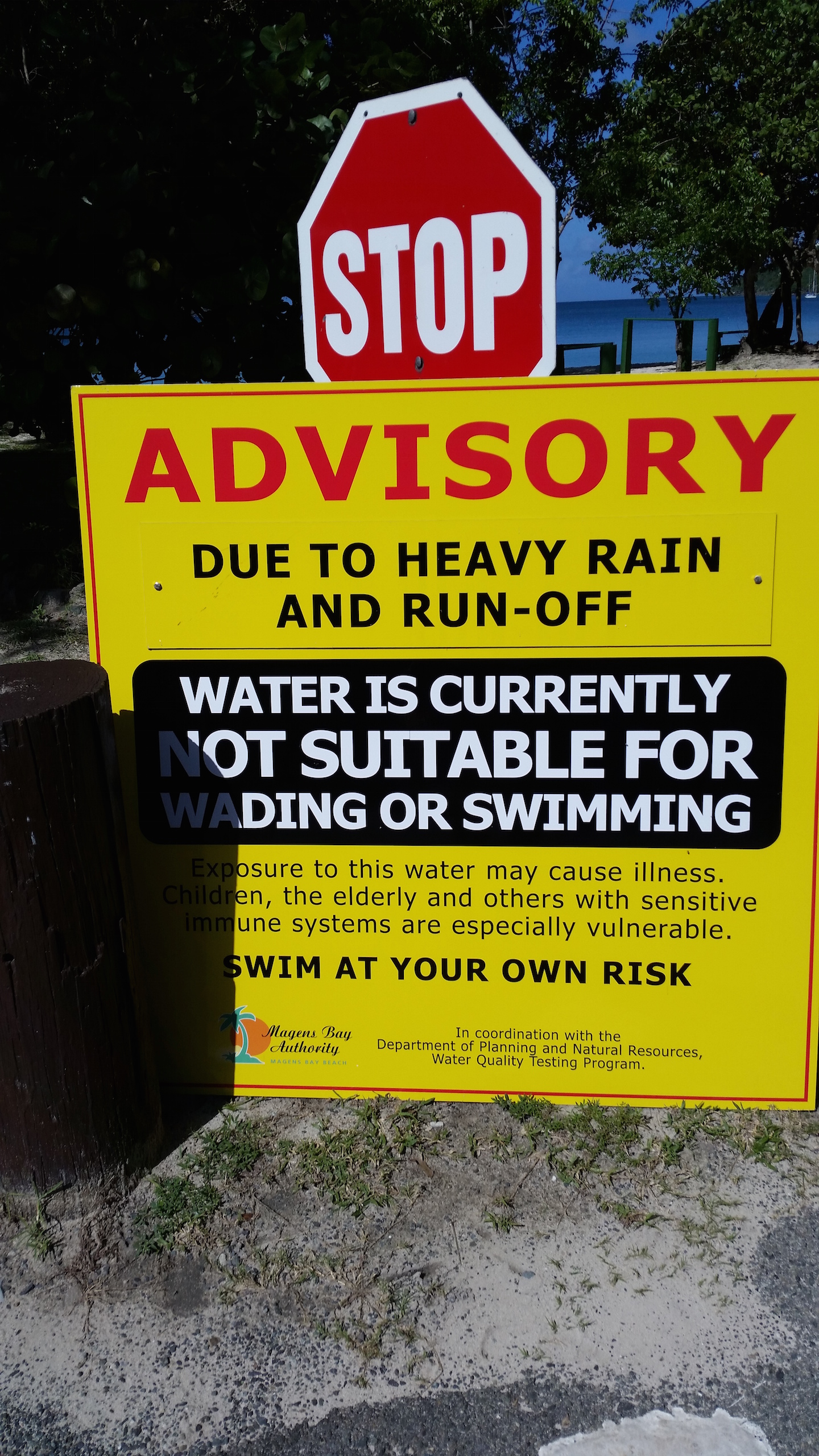 Visible sewage in the water at Magens Bay Beach caused the operators to post an advisory on Tuesday, Magens manager Hubert Brumant said Thursday. He said the sewage ran down into the bay from the hillsides above when the area experienced heavy rains.
"It's rained cats and dogs since Saturday — 10, 11, up to 12 inches," Brumant said.
He said the runoff usually collects in a pond that filters the water, but there was so much rain, the pond broke through its banks and the runoff flowed into the bay. He said the flow's black color came from decomposing leaves that came down the hills with the sewage.
The sewage also smells. "When you get up close," Brumant said.
According to Brumant, the Planning and Natural Resources Department took water samples but the results are not yet available. He anticipated they would be completed sometime over the upcoming weekend. If the results show the water has cleared, he said the beach will reopen.
Brumant said people are heeding the advisory and staying out of the water.
The advisory caused tour operators that deal with the cruise lines to switch to plan B. Tony Murray, the co-owner of Virgin Excursions, said it offers the cruise lines an option of changing the tour to another beach or canceling. He said for tours Wednesday and Thursday, the cruise lines he deals with opted for another beach.
He said his tours went instead to Lindbergh Bay Beach.
"So far, there hasn't been any negative feedback," he said.
Planning sent out its usual Friday advisory on Nov. 27 noting that it anticipated the territory's waters would be impacted by the rains.
"Because of the heavy rainfall, we were unable to test anywhere," Planning spokesman Jamal Nielsen said.
He said the territory-wide results will be issued Friday.