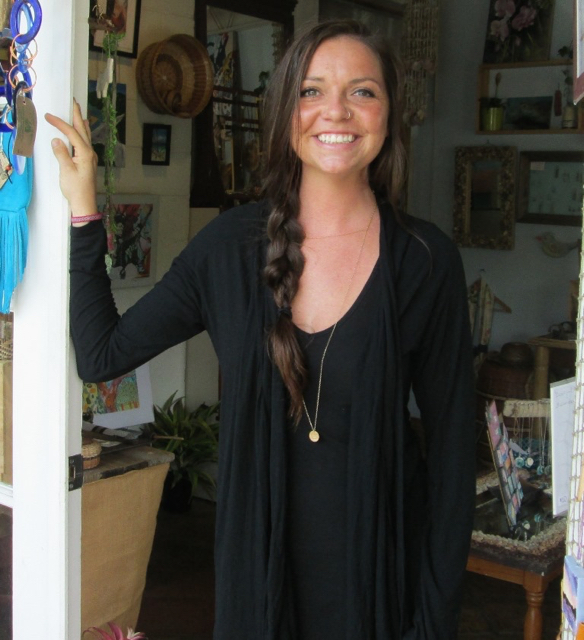 Island Muse Boutique in Coral Bay is the place to go for gifts and more made by artists living on St. John or with strong ties to the island.
The store, which opened in January, is owned by Emily Kernen and Thais Taylor, long time friends who saw the need for a place where local artists could sell their wares and a way to foster the island's artistic nature.
"It's our baby," Kernen said.
Island Muse is on the second floor of the Town and Country building, also called the Ford building. It's just across the road from the strip of land that runs between the Coral Bay fire station and the shopping complex that houses Skinny Legs Bar and Restaurant.
Kernen said the location is a bit of a challenge, since it's a little out of the way, but word of mouth is bringing customers to the store. And she said people stopping for a meal at Skinny Legs, where she and Taylor both work when they're not at the store, find their way across the street.
Island Muse's location does have one big advantage. It has parking.
The store's offerings range from jewelry to art to pottery to clothing.
"We're open to other artists," Kernen said, urging them to stop by to discuss the matter.
The store also carries an all-natural insect repellent called Citizens of Nature. It's conjured up by Kernen in her kitchen using her Vitamix blender.
She said it contains 19 essential oils from Dominica and bay rum from St. Thomas. Witch hazel, coconut oil and neem oil round out the ingredients.
"It's good for the skin," she said.
And since it doesn't contain chemicals like DEET found in many commercial insect repellents, it's healthier to use.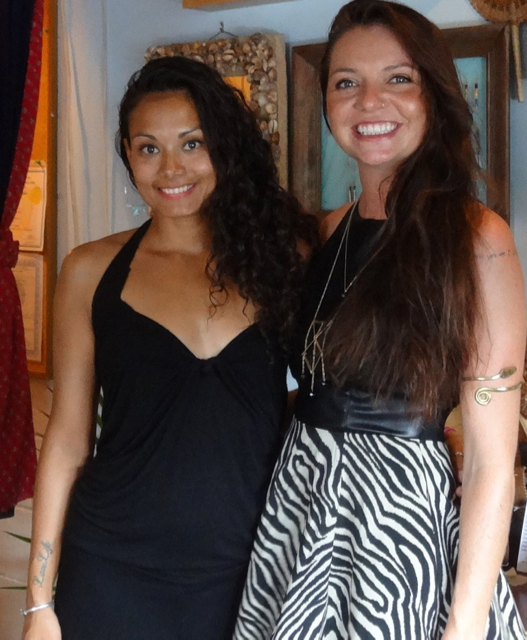 Island Muse has a focus on nature, and Kernen pointed out the skirts made of recycled T-shirts and ties made St. John resident Jean Bessette.
The store is also home to classes, including one held by Sandra Miller, a shaman who holds meditation circles.
"People bring pillows and sit on the floor," Kernen said.
She said she and Taylor expect to expand the range of classes as the winter season gets in full gear.
Kernen, a native of Fort Collins, Colorado, learned a bit about retail following a stint with the Peace Corps in Ghana. She opened a shop selling local art in the capital city of Accra.
"That was my first business experience, and Ghana was trial by fire," she said.
She said she's hooked on the business world, and when she's not in the store, works at the behind-the-scenes details that makes a business successful.
Taylor, a Levittown, Puerto Rico, native who runs her standup paddleboard yoga business in conjunction with Island Muse, met Kernen when they participated in what is termed the four-hour worker program at the now closed Maho Bay Camps.
She too had wanderlust, and once worked at the bottom of Grand Canyon National Park at Phantom Ranch. It's a remote location reached by mule or hiking from the rim to the river.
The two are spending most of their time on St. John, aiming to make Island Muse the go-to place for island-made items.
The hours are 10 a.m. to 5 p.m. Monday, Tuesday, Thursday, Friday and Saturday. The store has an online presence (See related links, below.)