"There are no reindeer in my country, he has to borrow me neighbor donkey." the zippy Caribbean Christmas tune played as Santa arrived Thursday at the Battery in Cruz Bay in a cart drawn by two donkeys. He was in town for the Government House Christmas party.
"This is absolutely awesome," Don Tackett of Fort Lauderdale, Fla. said as he watched hordes of excited children head toward Santa when the cart made its way up the Battery's driveway.
He said he was impressed with the fact that the organizers improvised with the donkeys.
Tackett and his wife Christina, who are staying at the Westin Resort and Villas, wandered into the Battery grounds after they heard the disk jockey music playing at the party.
Santa, resplendent in the traditional red plush suit, later posed for photos with the children on his knee. Each child received a stocking filled with Christmas goodies.
The youths started showing up around 5 p.m. for a quick supper of burgers and hot dogs.
As they waited for Santa to arrive, one youth at the party talked about what she wanted for Christmas.
"A 3DS game, a scooter and a necklace," Liah Sprauve, 10, said.
Several parents said they brought their children and grandchildren to the party so they could see Santa.
"They were excited about receiving a gift from Santa," Ruthan Fahie said, adding that her grandchildren were ages two and seven.
Persha Samuels said she brought her three children, ages eight, four and one, to see Santa and have fun with their friends.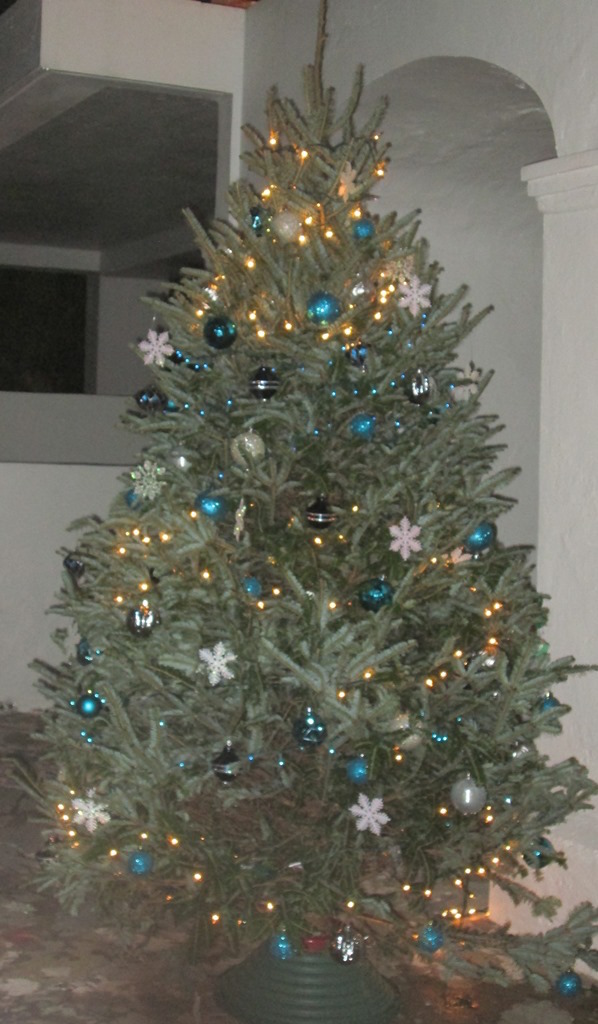 The Battery's Christmas tree got some decorating help from Gifft Hill School students who crafted ornaments.
"They're made out of all recycled materials," Gifft Hill art teacher Rosemary Richards said, pointing out ornaments made of popsicle sticks and other materials.
St. John Administrator Camile "JuJu" Paris said he expected about 200 children to attend the party.
He said the party was funded by donations from local businesses. He didn't know how much was raised through the fundraising.
The Battery was dressed to the nines with Christmas lights strung from nearly every bush and tree. It was the same story at Cruz Bay Park, where the party continued with the traditional Christmas tree lighting and more music.
"Ma Ma Make Your Johnny Cake, Christmas Coming," St. Croix's Stanley and the Ten Sleepless Knights sang as the disk jockey played another Christmas favorite.