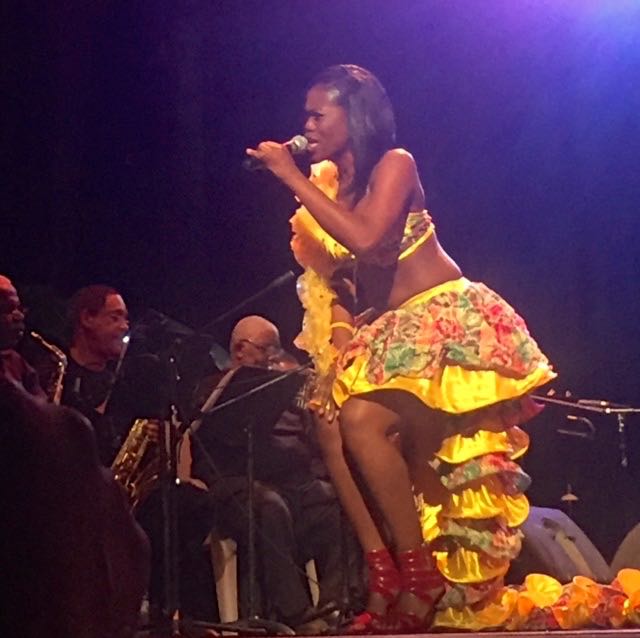 This year's Calypso Monarch competition was high on dramatic interpretation, complete with multiple cross dressers, secret service agents and a machete wielding Queen Mary.
Backed by the Xpress band, seven artists took the Island Center stage Wednesday night to compete for this year's title. Each came with hopes of unseating reigning monarch and winner for the past three years, Cedric "Spade" Brooks.
Unfortunately, Brooks would stumble in his first performance amidst a crowd of strong contenders.
Morris "King Generic" Benjamin thrilled the crowd with some fancy footwork.
Queen Nikki Brooks showcased a fully dramatized historical performance.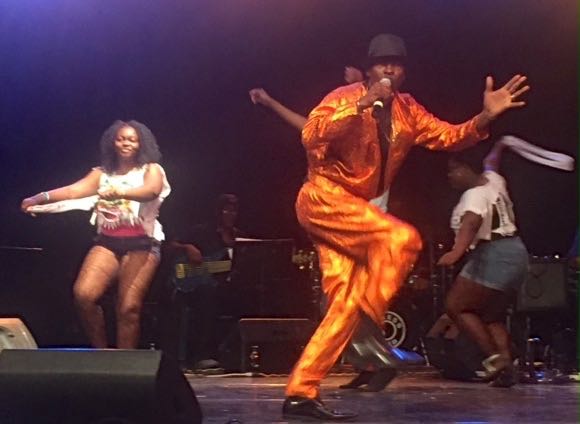 Crowd favorite Temisha "Caribbean Queen" Libert, who placed second in last year's competition, was out for redemption during her impassioned and honest performance. In it, she spoke of finding success in soca but being driven by current social issues to return to calypso.
Campbell "King Kan" Barnes returned to the stage reenergized with "Ain't come to bus' dis year," after a disappointing performance last year. King Kan also used the platform to comment on gay marriage, now federally mandated throughout the territory. His performance included a wedding ceremony complete with garter and bouquet toss.
Other standouts include James "Moonark" Wakefield, who gave a moving tribute to legendary calypsonian and the night's guest artist, King Short Shirt. Short Shirt joined Moonark on stage at the end of the performance to the delight of the crowd.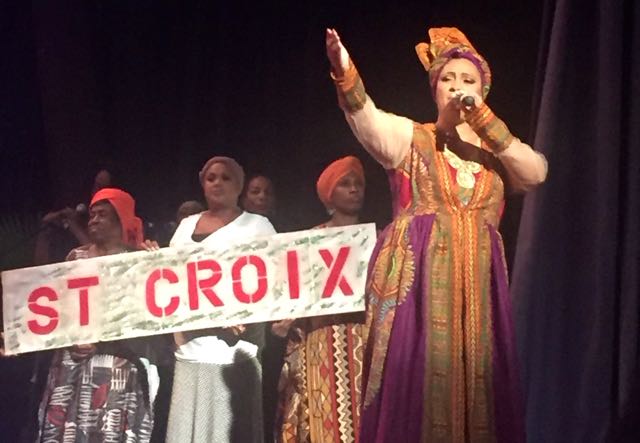 Ultimately, King Spade's second performance was not enough to save his crown. With two strong solid performances, Caribbean Queen walked away with the title of Calypso Monarch as well as Best Social Commentary.
King Generic's wordplay and dance moves earned him the first runner up position. Winner for Most Humorous Performance and second runner up went to King Kan. Following the results, Caribbean Queen enjoyed the night's success and her achievement with friends and family.
"This was the right time," she said.
The competition was attended by notables such as Sens. Kurt Vialet and Kenneth Gittens.