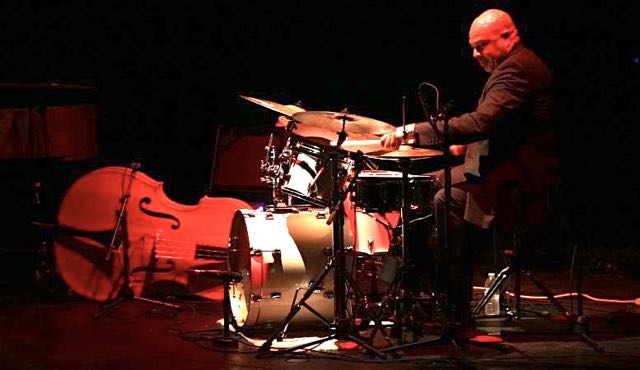 For years, Grammy Award winner Dion Parson has been hosting jazz concerts on St. Thomas in an effort to "create new cultural experiences" for local residents, but this week's Masters of Jazz series at Prior-Jollek Hall also gave his United Jazz Foundation a chance to promote the talent of local students while raising money for scholarships to expand educational music programs.
Two years ago, the Education Department's partnership with Parson brought a Jazz at Lincoln Center pilot to elementary schools on St. Thomas and St. Croix, but Parson and his wife Nicole have since expanded with a residency program that gives members of the V.I. Youth Ensemble – an elite student performance group – a chance to get some one-on-one time with five visiting artists throughout the year.
Complimentary workshops for students were a major part of this week's "Evening with the Masters of Jazz" performance featuring trumpeter John Faddis, and earlier this month, students from both local public and private schools were given a chance to participate in individual sessions with instructors such as renowned musicians Nelson Anthony and Sean Jones.
The V.I. Youth Ensemble was also featured Tuesday and Wednesday as the opening act and intermission entertainment for the Masters of Jazz performance.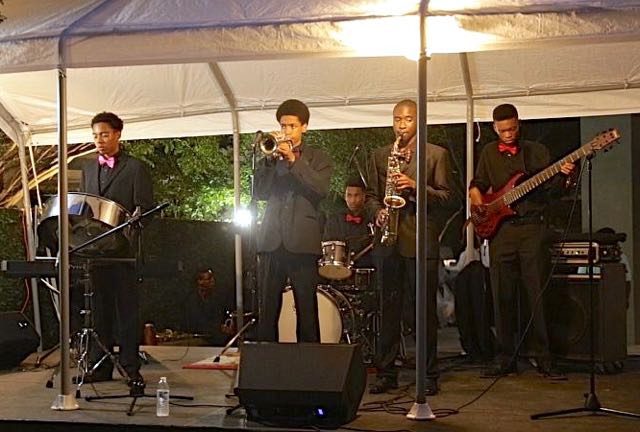 "The Department of Education is pleased to partner with Dion Parson and United Jazz Foundation to bring Jon Faddis and 'Triumph of Trumpets' to the V.I. community," Education Commissioner Sharon McCollum said this week. "Through the generosity of community partners, the department has helped finance the training of student musicians enrolled in the United Jazz Foundation's V.I. Youth Ensemble and expand the Foundation's Artist in Residence program, which brings top-tiered musicians into our public schools to conduct week-long music workshops."
This week's concert also helped to raise "much-needed funds" to ensure that programs such as V.I. Youth Ensemble and Artist in Residence continue to flourish in the public schools, McCollum said.
"Many of our young people are extremely talented, so we want to give them every opportunity to learn, grow and realize their full potential," she added. "Members of the V.I. Youth Ensemble and music students who have experienced the caliber of musicians that are characteristic of the Artist in Residence program find the information and inspiration they receive invaluable to their current and future success."
Getting the department involved has also helped secure private donors, according to Education officials. Because the funds are used in the schools, they can be used as a tax write-off for local businesses and, once the funds come in, they are directly applied to the music education program, said Education spokeswoman Cynthia Graham.
For the musicians involved, becoming part of the residency program is also a way for them to provide students with the same kind of mentorship they looked for growing up.
"Being a part of this program means that I'm offering what I needed when I was growing up," Nelson said after a recent workshop with Parson. "My mother didn't have the resources as a single mother and we didn't know where to look for the resources, but I was fortunate to have individuals who gave their time, energy and knowledge to me so I was able to grow as a man and a musician, and that is the opportunity that has been afforded to me today, taking part in this program."
Students in the V.I. Youth Ensemble, who also play every two weeks at the Old Stone Farmhouse on St. Thomas as part of another series sponsored by the Parsons and the Prior Family Foundation, attend both St. Croix Central High and the Educational Complex, along with Ivanna Eudora Kean, Charlotte Amalie High School and Antilles School on St. Thomas.