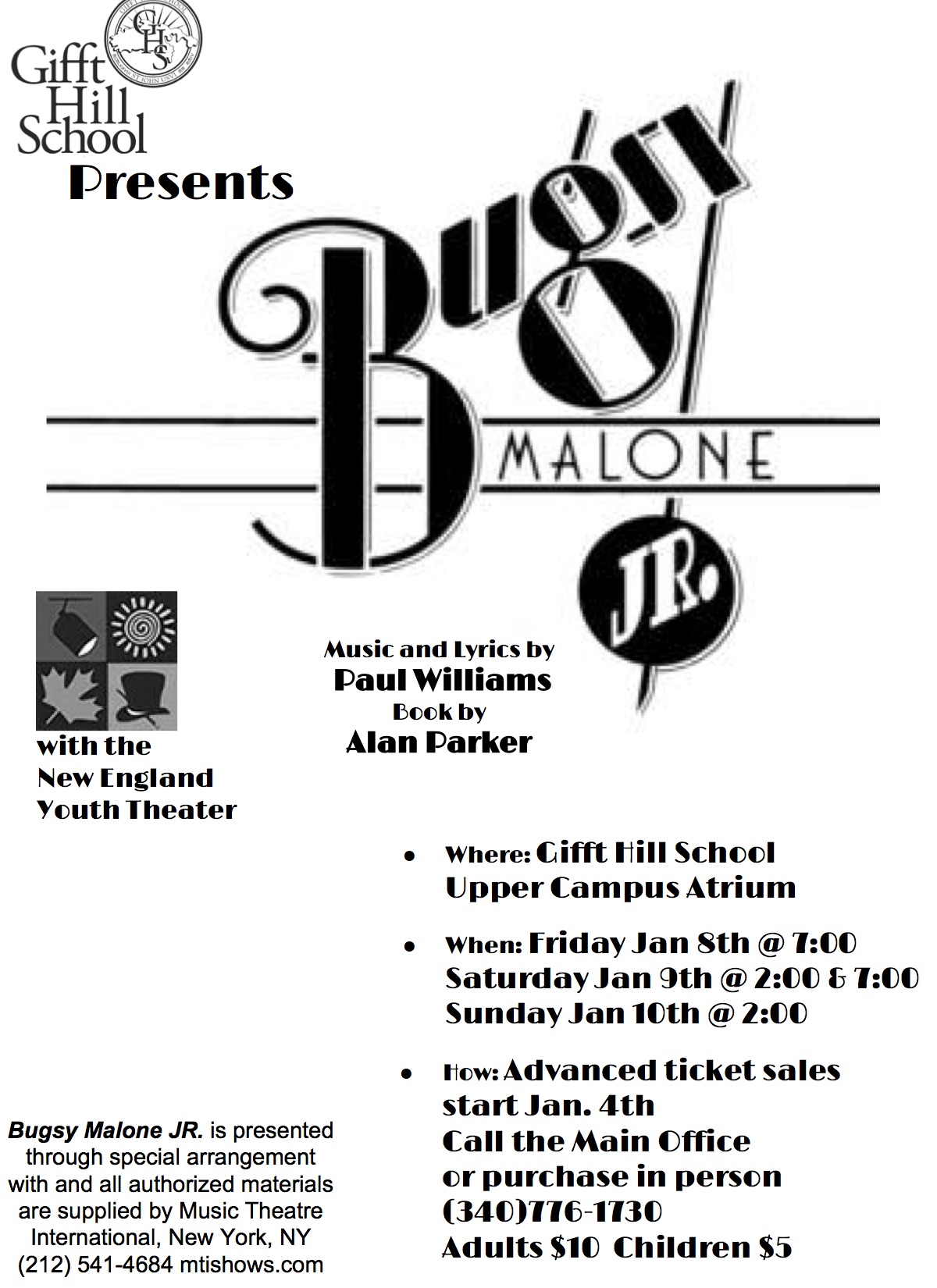 The staff of the New England Youth Theater is back on St. John and hard at work with Gifft Hill School students to present four performances of "Bugsy Malone (Jr)."
The community can catch the show at Gifft Hill School's upper campus on Friday, Jan. 8 at 7 p.m.; Saturday, Jan. 9 at 2 p.m. and 7 p.m.; and Sunday, Jan. 10 at 2 p.m. and 7 p.m.
The show features 35 student performers, pit band members, tech crew, set designers, and costume designers led under the professional guidance of the NEYT. Tickets can be purchased at the door or by calling 340-776-1730. Prices are $10 for adults and $5 for children.
Bugsy Malone is the story of two gangs in a fictitious city populated only by children. Dandy Dan's gang has gotten the upper hand since acquiring the "splurge" gun (a weapon that shoots whip cream). Bugsy Malone, a one-time boxer, is thrust into the limelight when he becomes the last chance Fat Sam's gang has of surviving. All Bugsy really wants to do is spend time with his new love Blouse, but that just isn't in the cards for our hero.