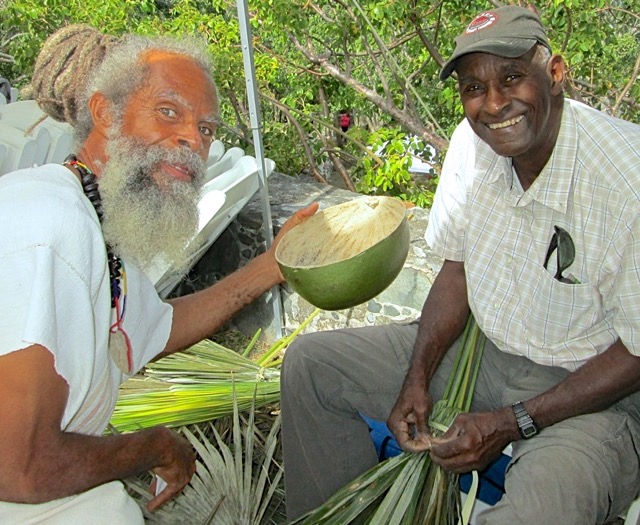 Annaberg Plantation on St. John was the place to be Thursday as the V.I. National Park celebrated Black History Month with its 25th annual Folklife Festival.
"This is your educational moment," Jackie Clendinen told the hundreds of people gathered for the event.
Clendinen was the park ranger who came up with the Folklife Festival idea. She said she thought it was time to bring the students out of the classroom and into the park. She said the first Folklife Festival was held at the park's Cruz Bay Visitor Center but soon moved to Annaberg.
It's now a two-day event. It runs from 10 a.m. to 3 p.m. Friday.
After Clendinen left the park, park ranger Denise Georges took over.
"Look at the past and all the achievements and accomplishments made by African Caribbean people," Georges said.
The Folklife Festival seeks to help students and adults explore the island's past. To do this, Georges had everyone close their eyes to imagine a time without electricity.
"You only had the sun and the moon for electricity," she said.
She went on to remind the students that those long ago St. John residents had to walk three miles to school, had to get up early to move the goats and had to head out to the fishing grounds in sailboats rather than powerboats so they could haul their fish pots.
"We take a lot of things for granted," she said.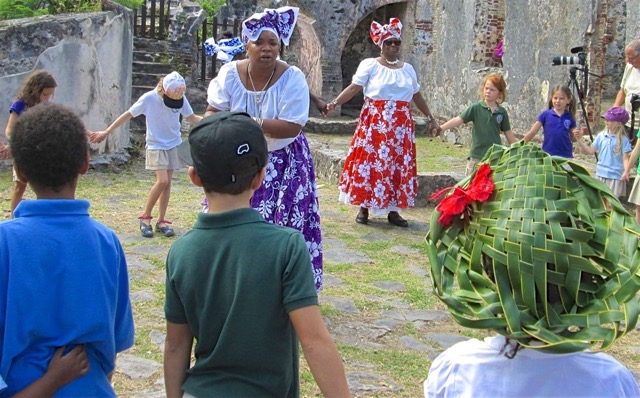 Georges retired several years ago and organization is now in the hands of park ranger Golda Hermon.
Hermon convinced slews of people with cultural abilities to demonstrate their skills.
St. John resident Edmond Roberts, another retired park ranger, was busy making brooms with tyre palms. He had lots of information to share.
"When I was a kid, everything we used was made here," he said.
He said his mother, Viola Roberts, made baskets at a Coral Bay cooperative that were sold on St. Thomas. And his grandfather, Winfred James, wove fish traps.
Eileen Huggins came over from St. Croix to demonstrate her basket-making prowess and show off her two-lobed traditional baskets.
"It's rattan. I buy it from Nebraska but a long time ago, they made them with vines," she said.
Elmo Rabsatt tends bees on St. John. However, he said he brought only the hive and not the bees.
"The kids are allergic," he said.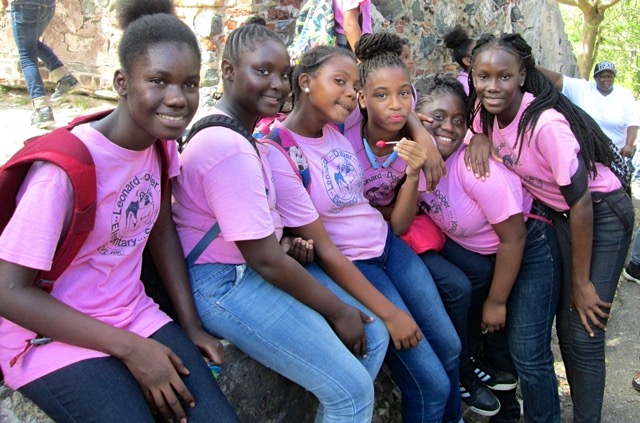 The park's archeology program had interns and staff explain some of the artifacts pulled from various sites around St. John.
Intern Austin Beger talked about two pieces of pottery, one was from the Taino era and dated to around 1200 AD. The other was about 200 to 250 years old and was known as African pottery. Both were made on St. John out of locally sourced clay. They were similar in color, fired in the same manner and had similar designs.
"It was a similar strategy passed from one group that was wiped out to another, Beger said, referring to the Tainos as the group that was wiped out.
Sonia Sprauve was doing a brisk business with her Hotter than the 4th of July hot sauce and natural juices.
"The passionfruit sold out," she said.
Visitors and students from both St. John and St. Thomas schools were taking it all in. Leonard Dober Elementary School sixth-grader Minesha Ramirez, 11, was busy chatting with friends on the steps of the historic ruins.
"It's helping you learn about history," she said.
Justin Richards, 8, of Gifft Hill School said he was interested in learning about "stuff" that happened a long time ago.
"About slavery," he said.
Julius E. Sprauve School fourth-grader Mariela Reynoso, 9, said she learned that people lived in little houses with roofs made out of straw.
"Very small, like the size of a bathroom," she said.
The event is funded in part by the Friends of the Park group.
"It engages the children in these stories," Friends President Joe Kessler said.