This feature marks the end of an important era in the history of Virgin Islands journalism and the end of a long chapter for the V.I. Source, and in particular St. John Source. Lynda Lohr is retiring after a lifetime of service to the Virgin Islands. Lynda has reported for all three Virgin Islands print media and on all three Virgin Islands. It has been the Source's good fortune to have her seasoned, institutional knowledge along with her finely honed reporting skills as part of our backbone for the last 15 years. We cheer her on to her next adventure and thank her deeply for her reliability, sensibility and professionalism. Bon Voyage, Lynda.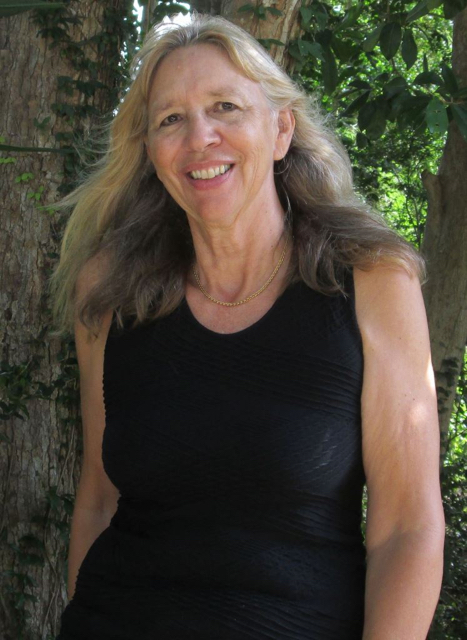 The Unitarian Universalist Fellowship of St. John wants people to appreciate the island's trees, and has launched a project encourage that.
"It's part of our community outreach to get people to love our trees," Gail Karlsson, who spearheads the project, said.
She said the island has 210 varieties of trees. With the help of a $17,500 grant from the V.I. Agriculture Department's Urban and Community Forestry Program, UU members are mobilizing volunteers to take photographs of the island's various trees.
The group needs volunteer help to meet the in-kind grant requirements. A report from Karlsson indicated that so far this quarter, 15 people submitted the required volunteer time sheets.
People taking part in the project observed and discussed trees around their homes or on hikes around the island. They took photos of interesting trees, flowers or pods and asked about unfamiliar ones, they looked in books or online to learn more about the trees and they discussed the project with others in the community.
Other people were involved with the project to some extent but did not submit time sheets.
The group also sees a spiritual component in trees.
"Trees have the right to be respected as living creatures," Karlsson said.
According to Karlsson, the group plans to make signs identifying trees in places where residents and visitors will be able to spot them.
"The lignum vitae tree by the post office," Karlsson said, as an example of trees that people see all the time.
A printed guide to St. John trees is also in the works, Karlsson said. While others have published books about the territory's trees, this is the first one that will be devoted solely to St. John's trees.
The group is especially concerned that people see a tree that looks similar to another variety when they're clearing land. She said they don't understand that there are some unique types among those with similar leaves.
For example, a handout from UU indicates six trees with very similar feathery leaves. Non-native tamarind trees bear tasty fruits, but the almost look alike tan-tans are invasive trees that are the bane of people trying to clear land. With long roots, they are hard to eradicate.
Flamboyants are native to Madagascar but their lovely red and orange flowers make them popular.
The native catch-and-keep has very prickly thorns disliked by people clearing land. Casha trees, which are native to the Virgin Islands, also have thorns. Amat trees look like tan-tans but are related to the thorny casha trees but without the spines.
"All these look similar," Karlsson said.
More information on the project is online. See "Related Links" below.
Those who want to volunteer or get involved can call Karlsson at 340-513-9255 or send her email at gkarlsson@att.net. People can also call Suki Buchalter at 340-642-3739 or send her email at sukistjohn@gmail.com.