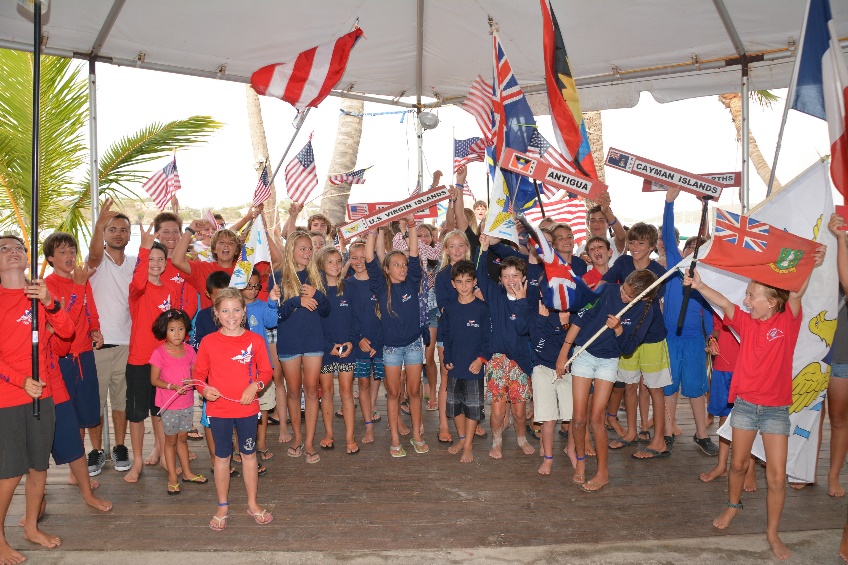 The International Optimist Regatta (IOR), presented by EMS (Electronic Merchant Systems) Virgin Islands – one of the first and largest regattas in the Caribbean to promote youth sailing — plus kick-off TOTE Maritime Clinic and TOTE Maritime Team Race, will take place June 13-19.
"So far 90 boats with sailors from the U.S. Virgin Islands, British Virgin Islands, Puerto Rico, Antigua, Trinidad and Tobago, USA and Argentina are registered. We are having record registration numbers and anticipate a fantastic event," said Ann Nicolosi, director of this regatta, hosted by the St. Thomas Yacht Club and Virgin Islands Sailing Association (VISA) and sanctioned by the Caribbean Sailing Association.
Last year's overall champion, St. Thomas' Teddy Nicolosi, has aged out of the Optimist. However, Nicolosi's sister, Mia, who ended second last year, and the BVI's Rayne Duff, the 2014 winner, are expected to keep the rest of the advanced fleet sailors on their toes as they all vie to be the first place finisher.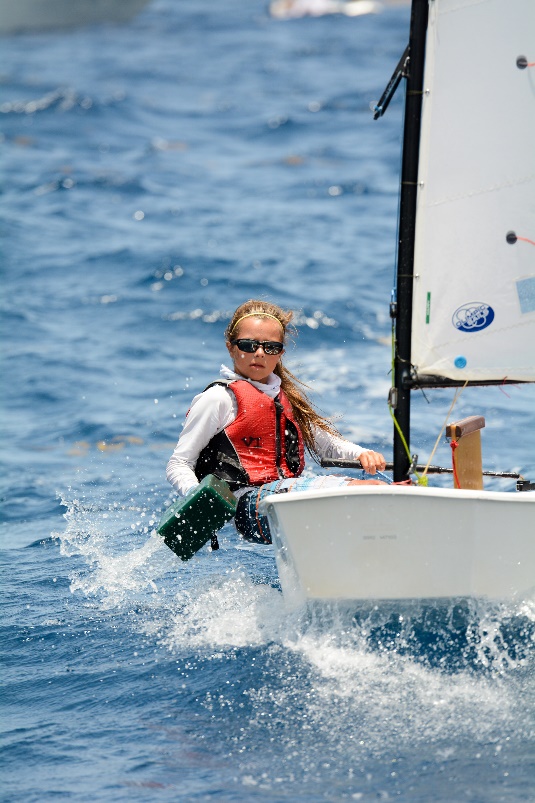 The TOTE Maritime Clinic is set for June 13-15. Some of the best Optimist coaches in the world conduct on-the-water training sessions instructive on-land debriefs for both advanced (Red, White and Blue Fleets) and beginner (Green Fleet) sailors. These coaches are Gonzalo Pollitzer (currently coaching the Norwegian Optimist Team), Manny Resano (California Yacht Club, USA), Eric Bardes (Team Long Island Mid-Atlantic, USA), Omari Scott (Coral Reef Yacht Club, USA), Santiago Galan (St. Croix Yacht Club, USVI), Esteban Rocha (Sequoia Yacht Club, USA), Greer Scholes (St, Thomas Yacht Club, USVI) and Agustin Resano (St, Thomas Yacht Club, USVI)
"The clinic is the perfect warm up for the regatta," said Agustin Resano. "For the sailors that come from abroad, it gives them the opportunity to get to know the conditions here and adjust their sailing accordingly to be better prepared for the regatta. For the local sailors, it is a great opportunity to practice in bigger fleets and be ready for a big fleet regatta since we do not have many big fleet events locally."
The main focus of the clinic will be starts and upwind/downwind tactics.
"These areas are really hard to practice if you do not sail in big fleets. The best way to practice is by having lots of boats to practice with. Therefore, the clinic will bring sailors from different parts of the world making it a great training opportunity for the sailors that take part in the clinic," said Resano.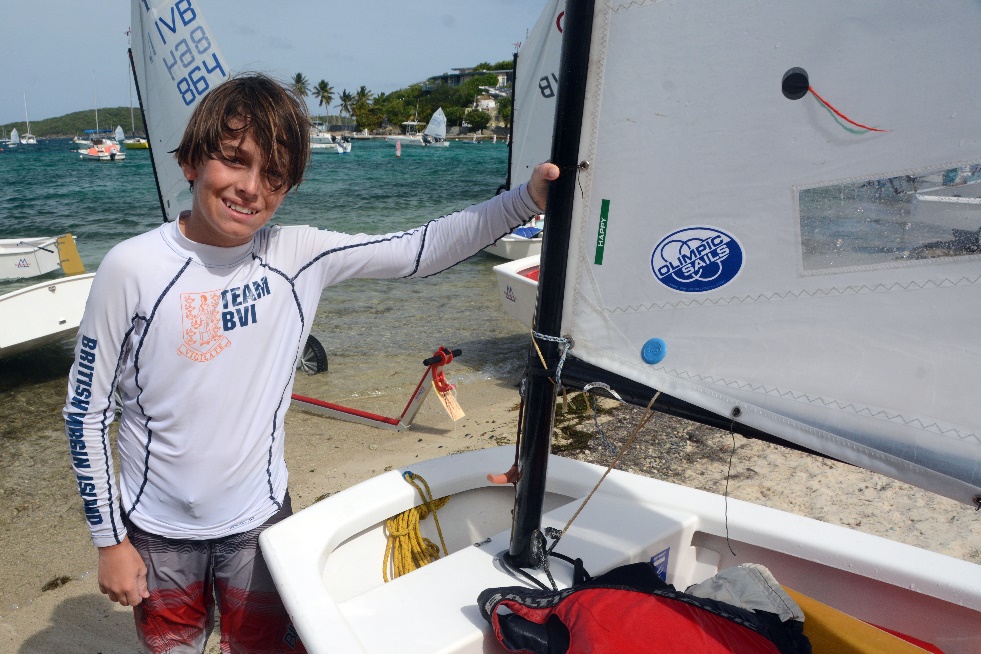 The TOTE Maritime Clinic costs $300 for non-U.S. Virgin Islands registrants and $275 for U.S. Virgin Islands residents. This payment includes breakfast and lunch for the three days. Clinic registration will close on May 15.
Sixteen teams are expected for the TOTE Maritime Team Race, on June 16. The entry fee for this one-day event is $160 per team of four sailors. Registration is available only on-site from 8 a.m. to 5 p.m. on June 15.
The IOR, presented by EMS Virgin Islands, will take place June 17-19. The entry fee is $225 until May 15, and late registration is $250 from May 16 to June 16. This entry fee includes an event T-shirt, registration goodie bag, and all meals from Thursday dinner through Sunday Brunch.
"We at EMS (Electronic Merchant Systems) are proud to sponsor the International Optimist Regatta," said Cobia Fagan, owner, EMS Virgin Islands. "With our support, EMS hopes to enable the St. Thomas Yacht Club junior sailing program to continue the rich history of excellence. We understand that our commitment will only further give the youths of our territory the ability to excel in this sport."
Trophies will be awarded to the top five sailors in each fleet and top three overall. Additional trophies include the Peter Ives' Perpetual Trophy, the Chuck Fuller Sportsmanship Award and the top female sailor.
For charter boats, request and confirm online at www.optistuff.com. Or, contact Alisa Forester, of McLaughlin Boat Works, at 1 (423) 875-4040 or 1 (423) 362-4508; e-mail: alisa@Optistuff.com. The deadline to reserve charter boats is May 31.
For accommodations, call the Elysian (800-775-1000 ext. 568) or VP Rentals (800-788-4847). Rent condos or villas thorough Sea Glass Properties (340-774-5277), John Foster Real Estate (340-775-9500) or Curreri & Co. (340-776-9292).
For more information, call (340) 775-6320, fax: (340) 775-3600 or e-mail: internationaloptiregatta@gmail.com. For the Notice of Regatta, registration forms, information on hotel discounts and other information, visit the St. Thomas Yacht Club Web site at www.styc.club or www.regattanetwork.com